New Bike Shop/Juice Bar on PPSW Opens Today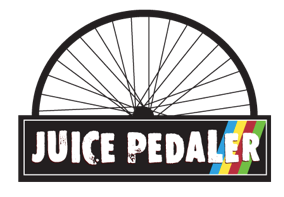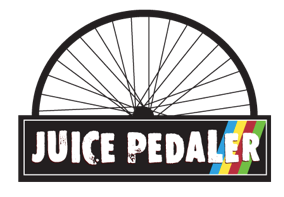 It's just outside of the neighborhood, but the new Juice Pedaler could be a cool option for many locals. It's opening today in the space at 154 Prospect Park Southwest, which a few years ago was the Lonleyville coffee shop, and which is right across the street from the great Vanderbilt Playground in Prospect Park.
It will be a bike shop and a juice bar, so if you're riding through the park and need a tune-up, or a part, or a cool drink, that's convenient. But most interesting is that they'll have bike rentals.
If you don't have a bike but you'd like to take a ride out to the beach, it's a $30 rental fee ($25 for kids' bikes) for the day, from when you pick it up until 6pm. You can also rent one for two hours for $15–for errands or a leisurely ride around the park. Sounds a lot easier than the pricing of the delayed CitiBike program, which won't even be in this area, anyway.
They're doing a soft opening through the end of the month, starting today when they'll be open from 3-7pm, then Friday from 1-6pm, and on Sunday afternoon, hours to be determined. If you check it out, let us know how it is!