New Bed-Stuy Bar And Restaurant Mama Fox Serves Up "Global Comfort Food" In Historic Spot
BEDFORD-STUYVESANT – A long-vacant space that years ago welcomed the likes of Shirley Chisholm and Miles Davis will soon get new life when Mama Fox, a bar and restaurant serving up "global comfort food," opens this week on Stuyvesant Avenue at Macon Street.
The location was once the home of McDonald's Dining Room, opened in 1948 by John and Anne McDonald, which served as a prominent gathering space and source of hearty Southern cuisine for the neighborhood's Black community during the restaurant's more than 50 years of business.
Now, the ground floor of the landmarked building at 327 Stuyvesant Avenue will host Mama Fox,  a joint venture of chef Francisco Anton and restaurateur Samantha DiStefano.
"We want [Mama Fox] to be a spot where people can meet their neighbors, have a cocktail and bite to eat, or even host a birthday party or special occasion," DiStefano, who lives a few blocks away from the restaurant, said.
DiStefano, a veteran of the restaurant industry, previously owned popular Williamsburg bar Nita Nita, which shuttered in December 2015 after the bar's landlord raised the rent threefold. Anton has been the chef and owner of Miami tapas restaurant Cardon y El Tirado.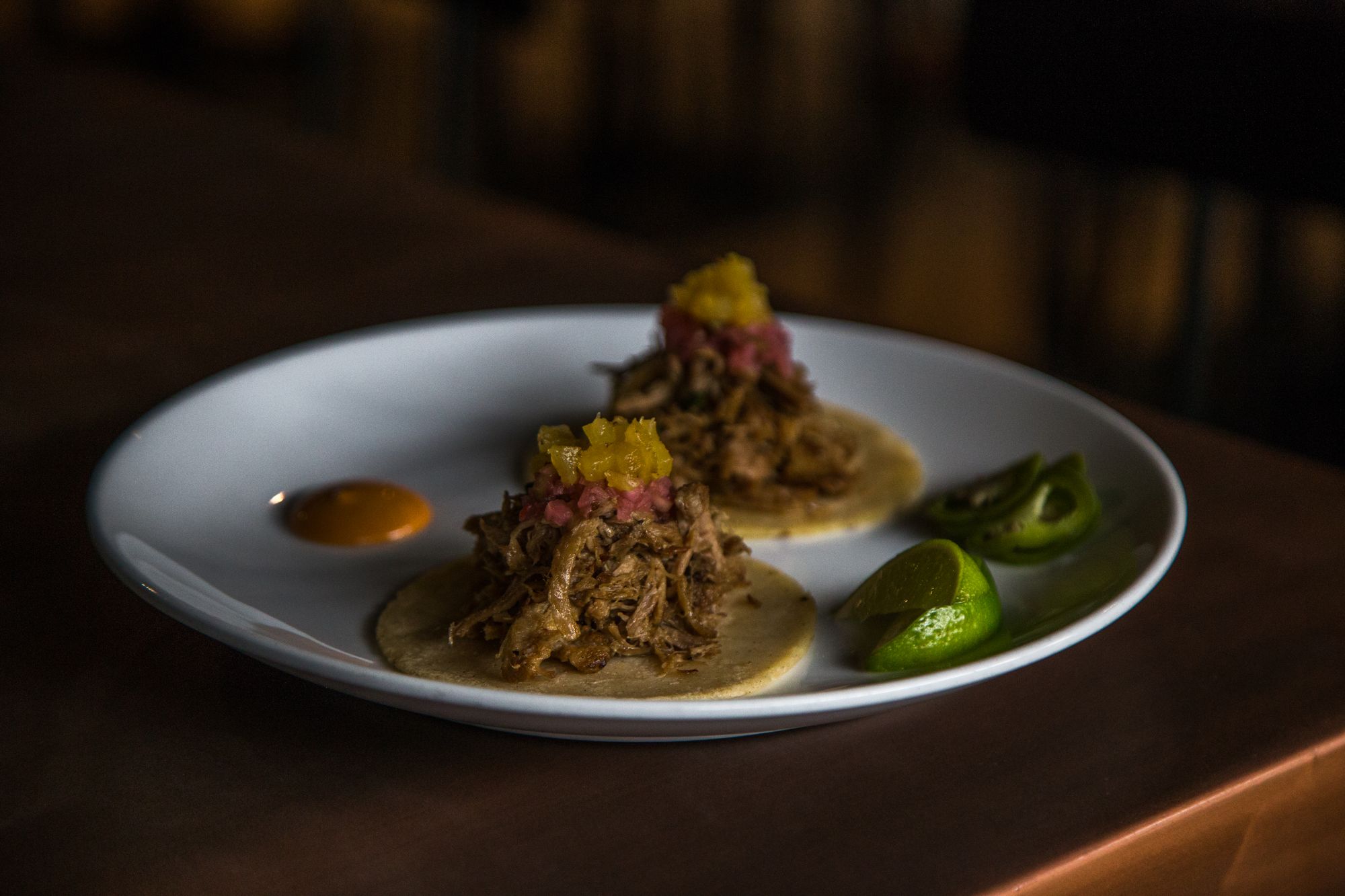 Anton worked for DiStefano at Nita Nita, before moving to Miami to open his own restaurant. Back in New York full-time, Anton is excited about this new concept.
"A lot of the food I'm making [at Mama Fox] is new for me so I'm looking forward to seeing what happens," Anton said.
The menu features a range of starters and main dishes, including Yucca Croquettes with goat cheese and guava paste and Pulled Lamb Sliders with pickled jalapenos. The names of the cocktails nod to the neighborhood's history, such as the dark rum-based Stuyvesant Swizzle and cilantro-infused tequila-based Dr. J's NitaRita.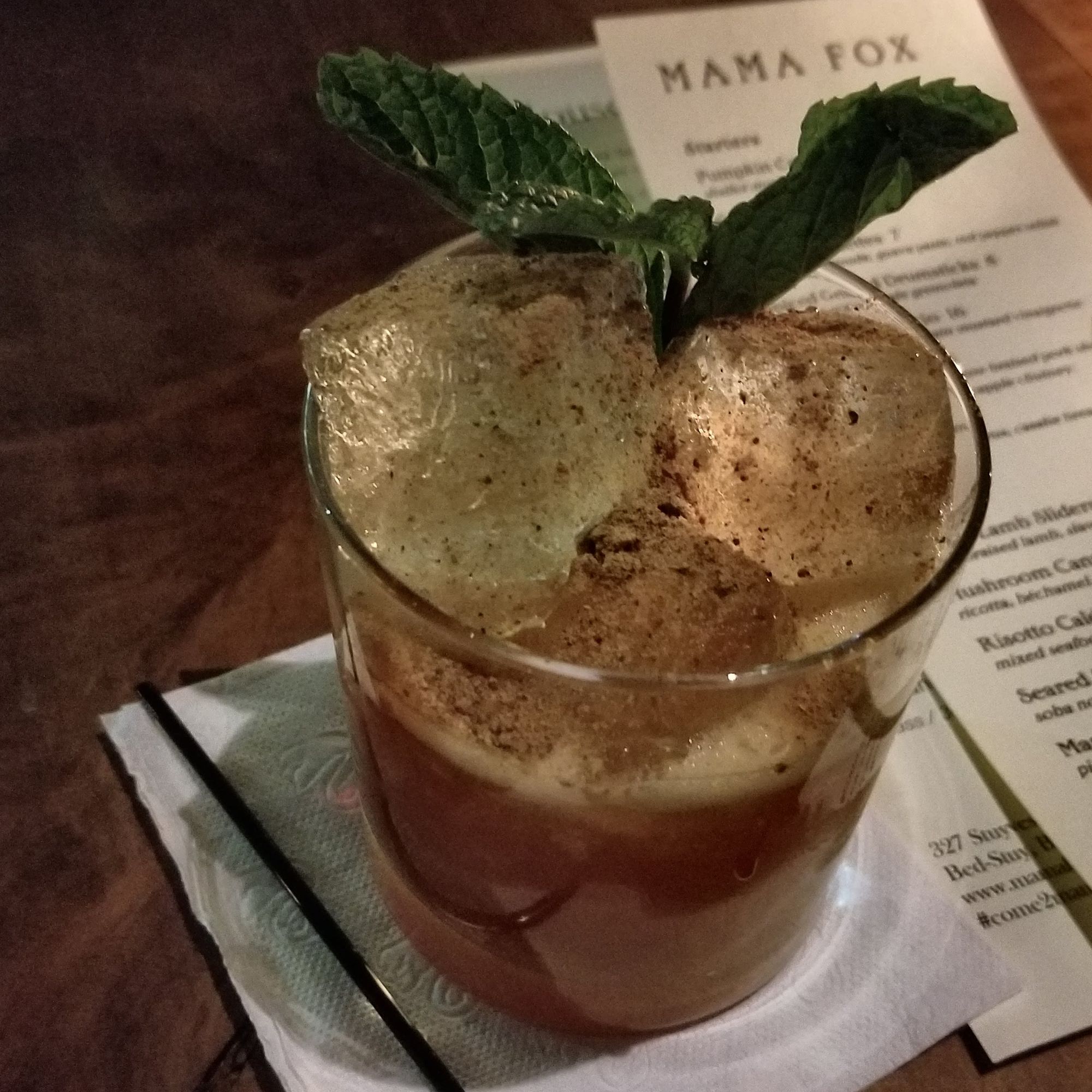 When Nita Nita's closure was announced a little more than two years ago, crestfallen customers took to social media to share stories and commemorate the bar, using the hashtag #NitaNitaLove. A local artist wrapped caution tape labeled "Gentrification in Progress" around the bar's dark entryway.
But devotees of Nita Nita can look forward to seeing some familiar touches at Mama Fox. Much of Nita Nita's decor, including its cherry wood bar, was repurposed to furnish the space at Mama Fox, DiStefano said.
DiStefano and Anton's idea of global comfort food was sparked by New York City's diverse population. Before Anton moved to Miami, he lived in Williamsburg and became enamored with the neighborhood's rich Polish food.
"I love when people adopt certain cultural dishes as their own…that's comforting to me," Anton (who is of Venezuelan and Italian descent) said. "I thought, how do we create a concept of comfort food in a city where most everyone is from somewhere else?"
When it opens its doors, Mama Fox will have to contend with the legacy of its predecessor, McDonald's (not to be confused with the fast food chain).
Clara Walker, a longtime employee of McDonald's, took it over when founder John McDonald retired. She owned the restaurant until it closed in the 1990s. Walker, alongside her son Rachiim Ausar-Sahu, described McDonald's in an interview for the Stuyvesant Heights Oral History Project released in September 2017.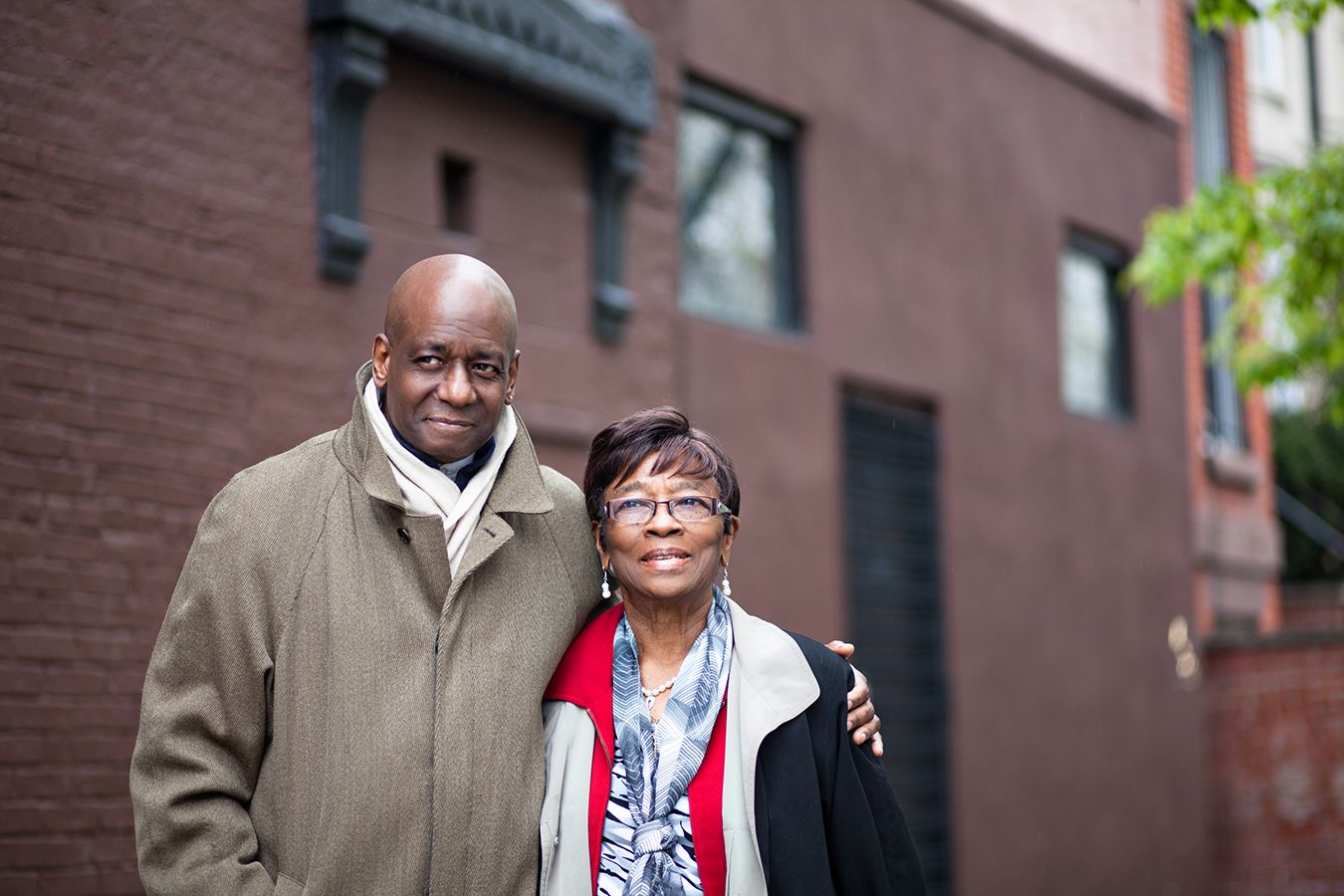 "[John] was a chef. He was the best," Walker said. "He had food in his eyes, food in his heart, and he made sure that food came out in his hands."
Ausar-Sahu recalled the wide array of people who enjoyed the food and company at McDonald's.
"I remember vividly coming in and Shirley Chisholm would be sitting there," he said. "Shirley was here all the time, [along with] all the major politicians. Marty Markowitz, long before he became borough president, would come through here regularly."
According to Walker and Ausar-Sahu, the surrounding schools, churches, businesses and civic clubs all turned to McDonald's to host functions and special events. Even famous jazz musicians frequented the restaurant.
"Fulton was a vibrant music community," Ausar-Sahu said. "Many of the great jazz musicians, before they went to do their gigs, were coming in here."
DiStefano and Anton hope their restaurant will draw the neighborhood in, as McDonald's did for decades.
"This place has an amazing history, DiStefano said. "We're aware of the history of the space and we want to honor that."
The pair said they worked to build relationships with their neighbors while building out Mama Fox. Most of the restaurant's staff is from the neighborhood, DiStefano said.
"People are very proud of their neighborhood," DiStefano said. "They want to know what's here because they remember what was here when they were growing up."
Mama Fox is located at 327 Stuyvesant Avenue at Macon Street, Brooklyn.