New BAM Strong Building Planned To Connect BAM Harvey With Brooklyn Cultural District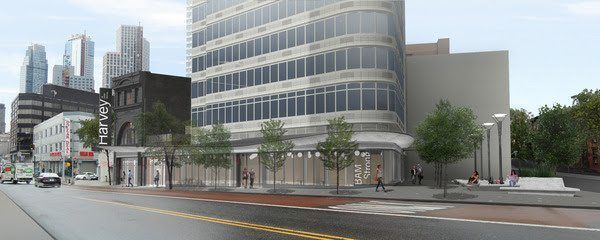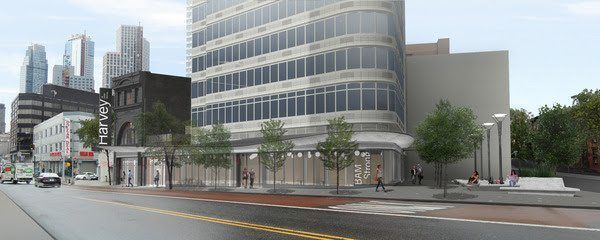 Get ready for an even stronger "culture block" to take shape at the intersection of Fulton Street and Ashland Place, thanks to the impending construction of BAM Strong — a new "unique complex" connecting Brooklyn Academy of Music spaces at 651 and 653 Fulton Street and 230 Ashland Place through the addition of an elevator, balcony and seating, permanent art gallery space, terrace, audience amenities, and a ground floor cafe.
Work on the $25 million project — $6.2 million from the city and the rest from BAM fundraising — begins this August and is slated to be complete in two years, by September 2017. Architectural firm Mitchell │Giurgola Architects, LLP will be overseeing the design and construction.
According to BAM Chairperson and outgoing President Karen Brooks Hopkins, the new BAM Strong building at 653 Fulton Street — which is currently vacant — "will add a dynamic presence to the northern border of the Brooklyn Cultural District," particularly when "combined with the BRIC House building next door."
The project will also allow for future expansion and building improvements in and around the new BAM Strong building — which the New York Times notes is named for the Strong siblings, children of Brigitte Vosse, the main donor and a trustee at BAM.
"We need to have that presence on the corner as the neighborhood gets built up — we want to make sure our patrons know there's a BAM Harvey down the street," said Fishman. . . "The world around BAM is changing so rapidly, and the world around Brooklyn is changing so rapidly, you've got to react to it."