New Bagel Place To Replace Old Bagel Place On Neptune, West End Ave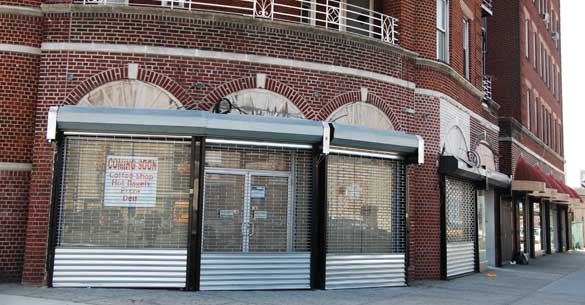 We've been wondering what would happen to the Atlantic Bagel Company at 2 Neptune Avenue ever since they closed down about a year ago. Honestly, we wondered how a bagel store – no matter how bad, if it was – could possibly close for lack of business in that location, considering that for many heading to the B/Q station from Manhattan Beach and the co-ops around West End Avenue it is the only place to get breakfast.
But, c'est la vie, it did indeed shutter.
And now, about a year later, a sign has gone up in the window indicating that it will once again be a bagel place… as well as pizzeria and deli (what, no fried chicken and ice cream?!).
And it's expanding, too. The new location will also encompass the attached storefront of Four Seasons florist.
Welcome to the neighborhood. We look forward to trying the pizza bagels that you better produce.