New Artisanal Mini Market Opens In DUMBO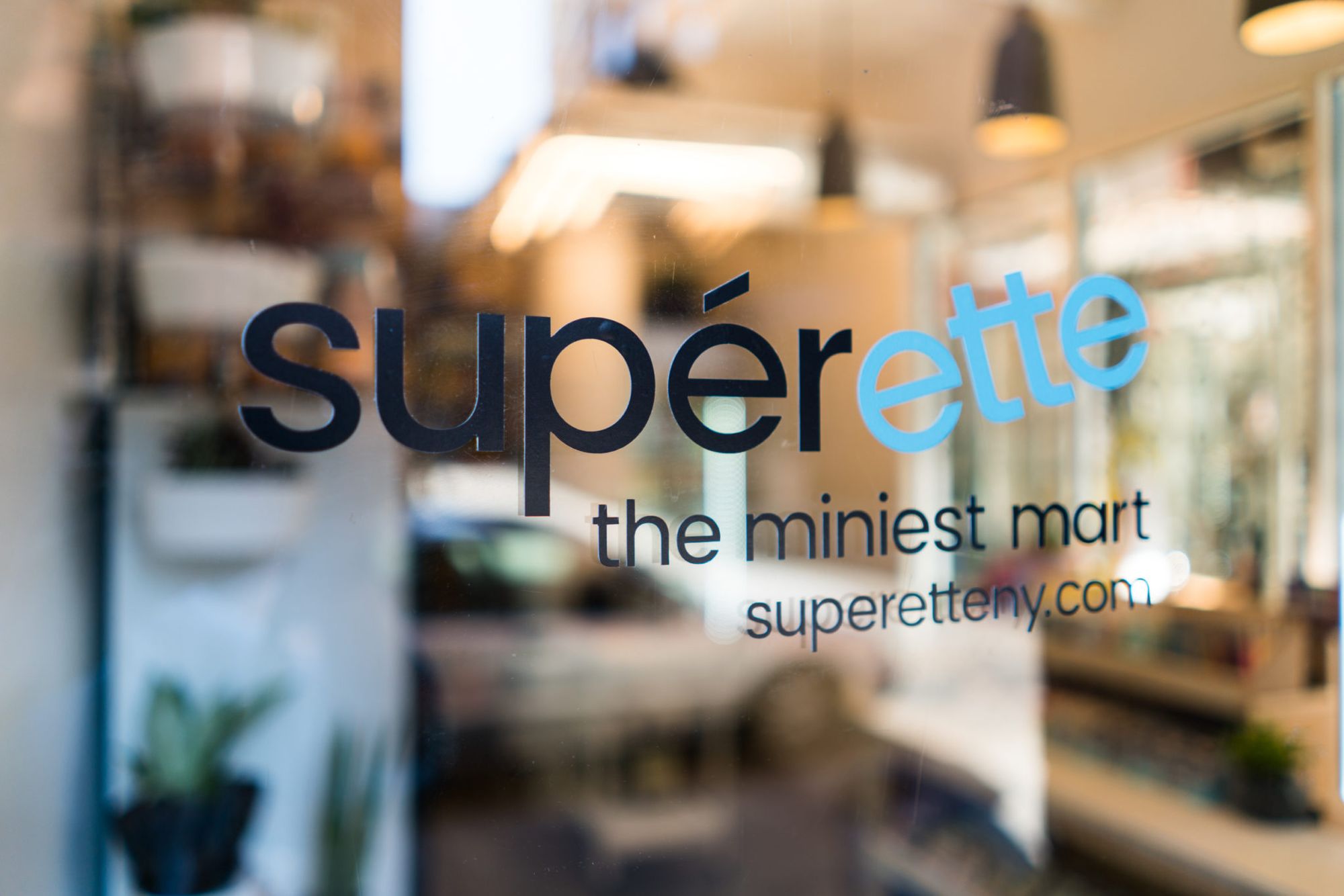 DUMBO – Barely a week after it was announced that a "full-sized supermarket" is slated for the neighborhood early next year, Superette, "a chic new mini market and deli" has debuted in DUMBO.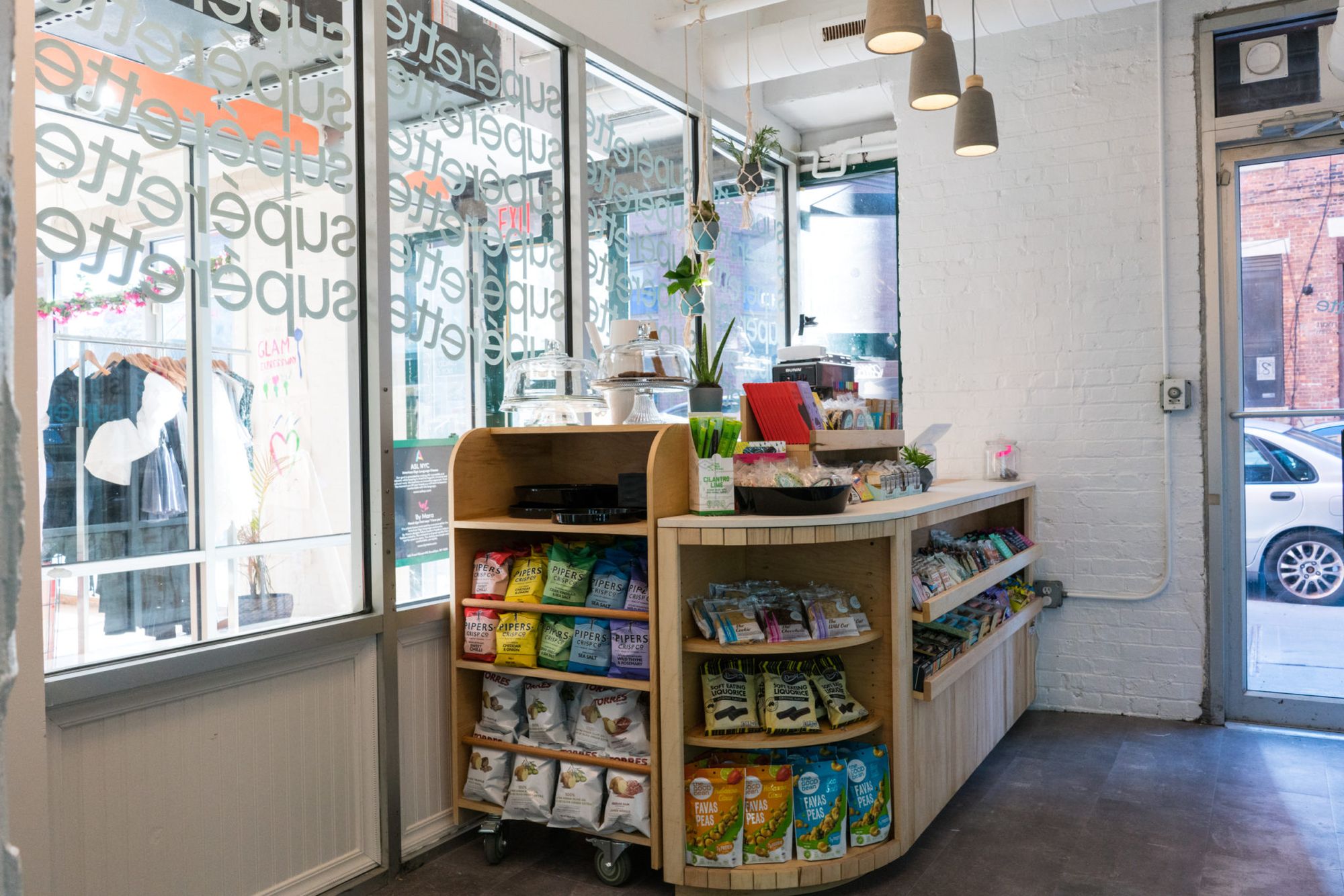 Located at 145 Front Street between Pearl and Jay Streets, the diminutive 150-square-foot space opened its doors on Thursday, November 30. The bright space, decorated with a variety of succulents, is not your average bodega, offering fresh grab-and-go lunch options from various local vendors, "artisanal snack items," "cult-favorite grocery products," as well as pastries, Supercrown coffee, and more.
Superette will offer a selection of soups, sandwiches, and salads that will rotate seasonally, as well as bread and pastries from Roberta's. Grab-and-go sandwiches provided by Bushwick's L'imprimerie are made "French-style" on baguettes and include country ham and French butter, vegan carrot lox (smoked carrots, cream cheese, capers, and red onion), and prosciutto and fig (La Quercia prosciutto, fig jam, and gruyère).
The shop stocks a variety of pantry staples such as condiments and sauces as well as a variety of snack items and assorted cookies and sweets. Superette is also planning to launch its own interpretation of instant ramen noodle cups. The Noodle Pots will feature fresh ingredients and various seasonings prepared by adding hot water.
Superette is currently open Monday through Friday from 9am to 5pm. Weekend hours coming soon.