New Album 'Heart Of Hearing' Features Theremin & Eclectic Covers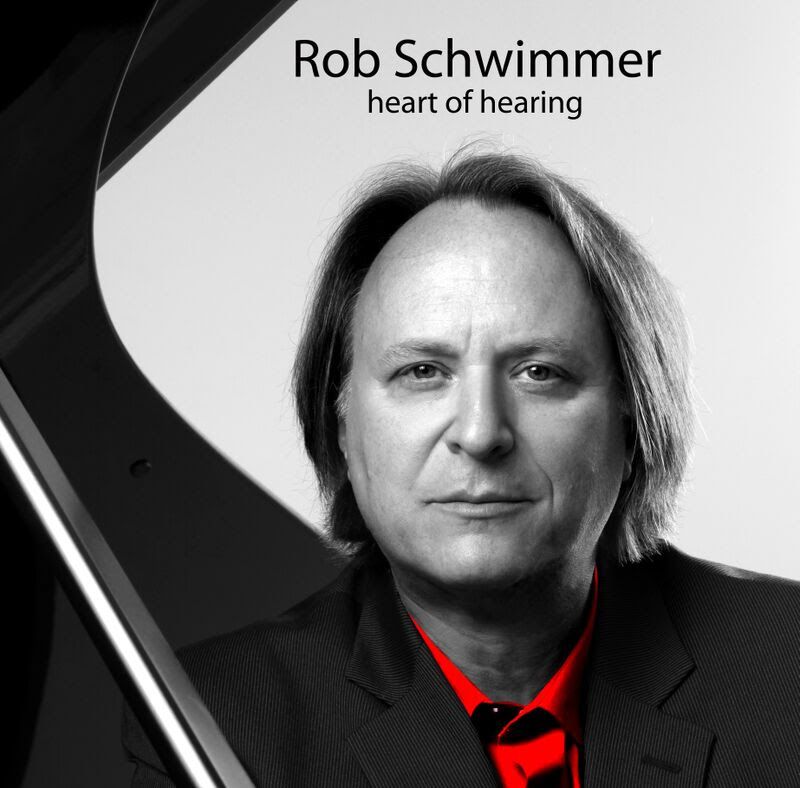 PROSPECT HEIGHTS – A Prospect Heights musician uses an instrument often associated with weird and spooky sounds to create a plaintive and evocative version of Kurt Weill's "Lost in the Stars" on his new album, scheduled for release Friday. Rob Schwimmer plays theremin, as well as keyboards and another unusual electronic instrument, the Haken Continuum, on the record, Heart of Hearing.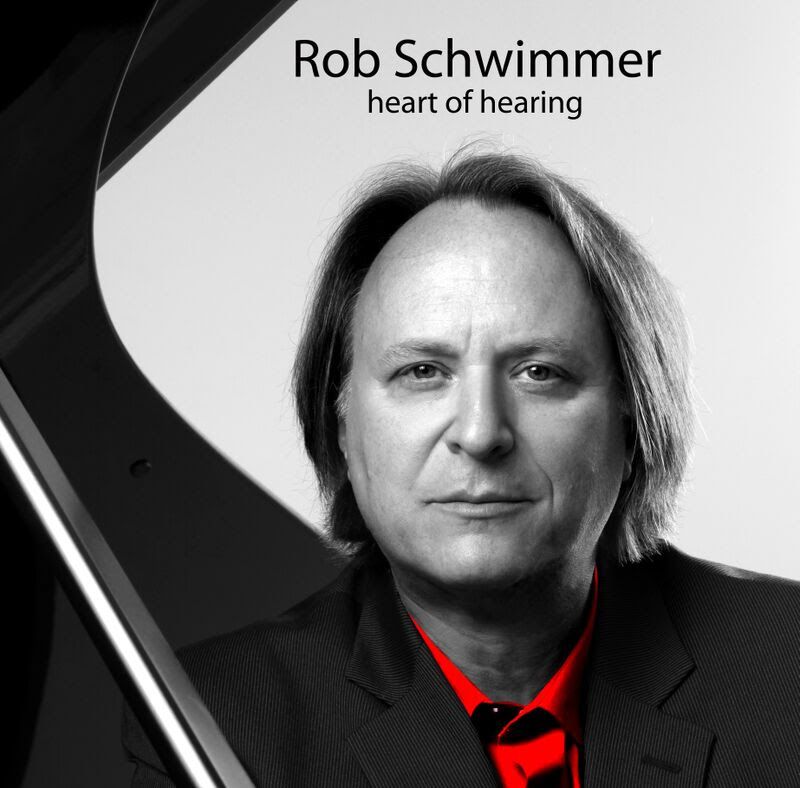 The theremin, invented in 1928 and played without physical contact between the performer and the device, is most familiar for uses like Bernard Hermann's soundtrack for the science fiction classic The Day the Earth Stood Still. That outer-space vibe has stuck with the instrument, fascinating audiences who appreciate the theremin as much for its difference from traditional instruments as its musical qualities.
"The theremin is kind of two things," Schwimmer said. "One way is more gestural and effects. The way I play it is more melodic. Both are great sides of the instrument."
Schwimmer's theremin on "Lost in the Stars" is not only melodic—it's extremely evocative of the human voice. There's a sense of a singer almost present, but not quite there. The effect is acutely expressive, contributing a profound sense of loss to Schwimmer's interpretation of the tune.
The deep and direct emotional connection is the unifying factor on an album otherwise quite varied, comprised of classical works, 60s pop, jazz standards, music from film scores, and Schwimmer's own original compositions.
Sometimes, though, the emotion is leavened by humor or uncovered by an abstract musical notion. A tender, melancholy take on "In the Wee Small Hours of the Morning" opens with what sounds like a single, low, gloomy dissonant chord, repeated several times before proceeding the the familiar melody made famous by Frank Sinatra.
"If you gently put one of your fingers on one of the low strings inside the piano and then you hit on the keyboard, you'll get a harmonic," Schwimmer explained. "That's what you're hearing. It hits twelve times, like the tolling of a clock. Then it hits a louder one on the last one, which is actually the thirteenth hit. It lets you know, if you're counting, things are not exactly what they seem."
"From there it has a small quote, the first five notes from Thelonius Monk's 'Round Midnight,'" Schwimmer said. "And then it goes into 'The Wee Small Hours' after midnight, and we understand, perhaps, why the clock struck thirteen."
Schwimmer said there are two "process-driven pieces" on the album that began with an idea about a particular bit of music rather than an emotional connection. One is a Chopin selection and the other is a version of Simon and Garfunkel's  "The Sound of Silence."
Schwimmer's treatment of the 1964 hit tune began with an idea: what it would sound like if he took a really well-known song and changed the major chords to minor and the minor to major.
"I did all the Simon and Garfunkel tours from 2003 to 2010, playing keyboards," Schwimmer said, so he decided to use "The Sound of Silence" as a template. "It turned into something more than an experiment."
"Clearly, if you have a rule like that and you stick to it stubbornly all the way to the end, you're going to miss a lot of opportunities," he said. "But that is what I used to get started and let that go to where it suggested."
The chord changes are indeed transformative, and the re-imagined tune plays out against the ghost of the familiar original. Schwimmer's version has an emotional resonance that fits snugly with the other material on Heart of Hearing, but legal issues almost kept if off the album.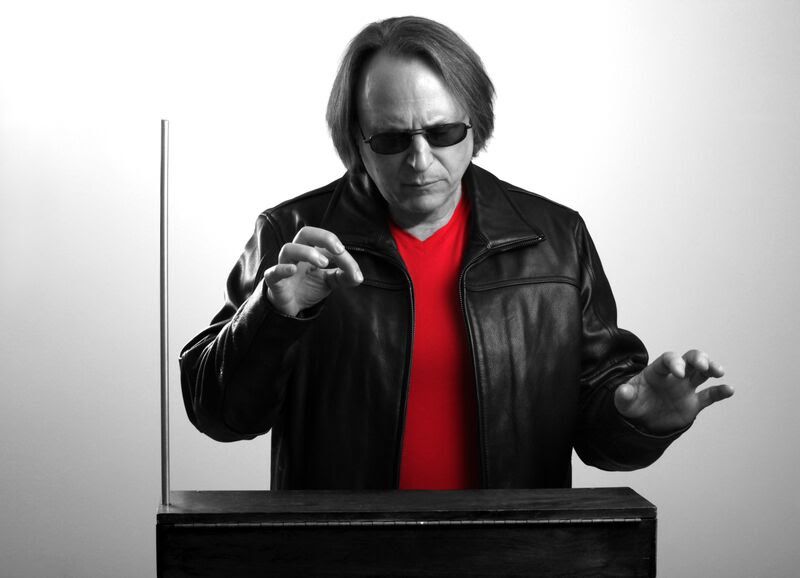 "I went into the studio and recorded it. At a certain point you have to get mechanical licenses," which give a performer the right to use another artist's copyrighted material on a recording, he explained.
Schwimmer sent a request for the license to Paul Simon Music. "I get back this letter saying, 'There shall be absolutely no alterations whatsoever to the original.'"
"I guess I really messed up. I should have seen this first," Schwimmer remembered thinking. "So I call up Paul Simon Music, and the woman that answers is somebody I've known up there since 2003. I said, 'I really messed up.'"
"She said, 'Well, we don't really let people do that but why don't you send it up.'"
"I sent it up, and they came back and said, 'Since you're in the family, it's okay.' Paul heard it and he liked what I did, so that was good. That's the only way it made it on to the record."
Heart of Hearing will be released on Friday (June 1), but Schwimmer will present a live debut of the material at a release party for the record at Joe's Pub on Thursday (May 31). Although he's been playing piano since he was three years old, he has been rehearsing intensely for the appearance.
"I was just out on the road for two weeks playing theremin, so I've got to get my piano chops back together," Schwimmer said. The show will be built around the material from the album, but won't reproduce it.
"What works on an album when you're sitting there quietly is not always what works in a club, but I'll try and do all of those that I think will work well," he said. "Even the ones I do from the record will always be different because I love improvisation. Part of that is the moment of where you are, the room, the piano, the people that are in the room, the feeling you are getting back from them. It keeps everything alive."
Rob Schwimmer's Heart of Hearing album release performance
Thursday, May 31 at 7pm
Joe's Pub, 425 Lafayette Street, NYC
Tickets $15, available online and at the box office