Neighbors Take To The Streets For Eric Garner Protests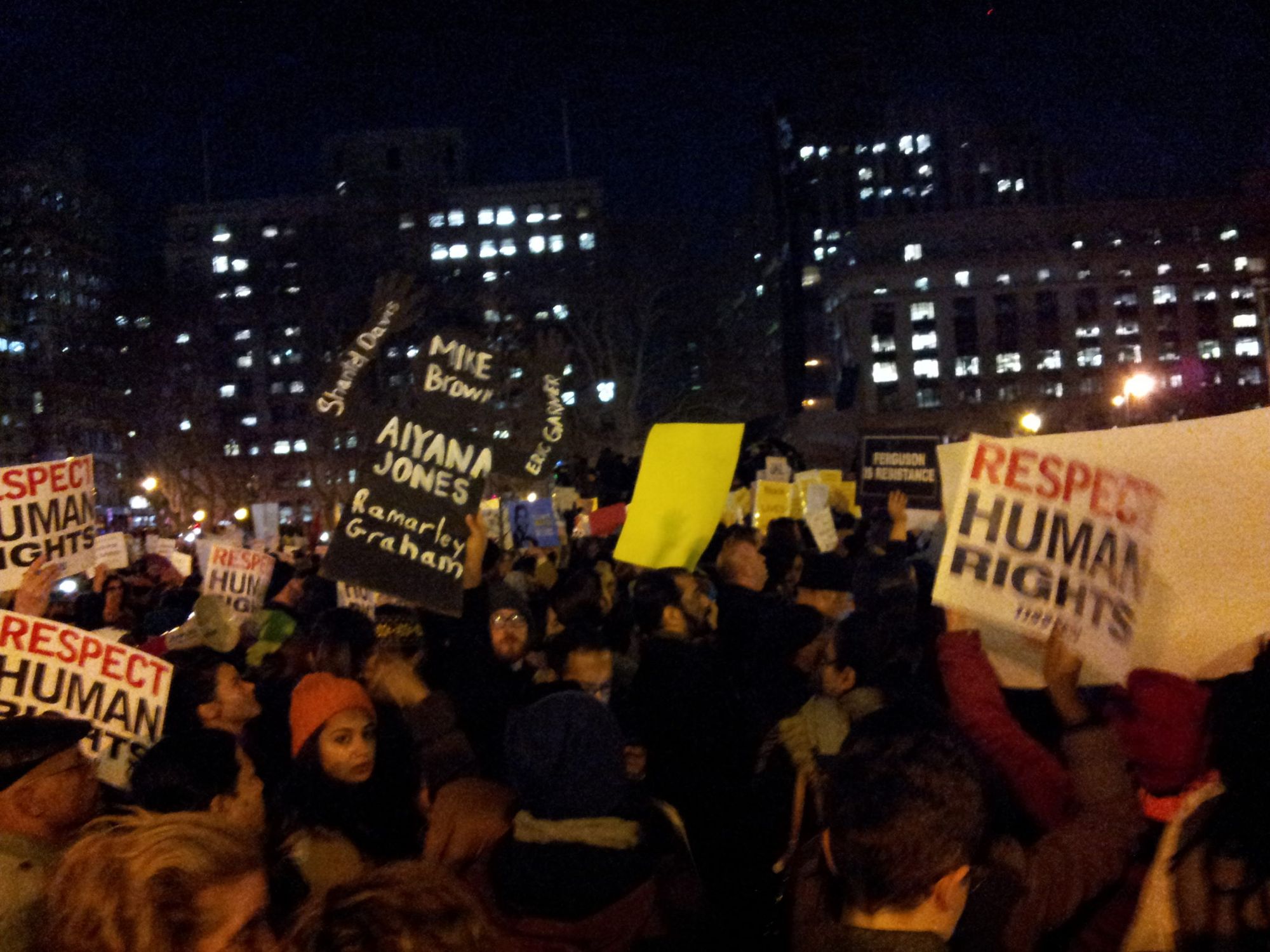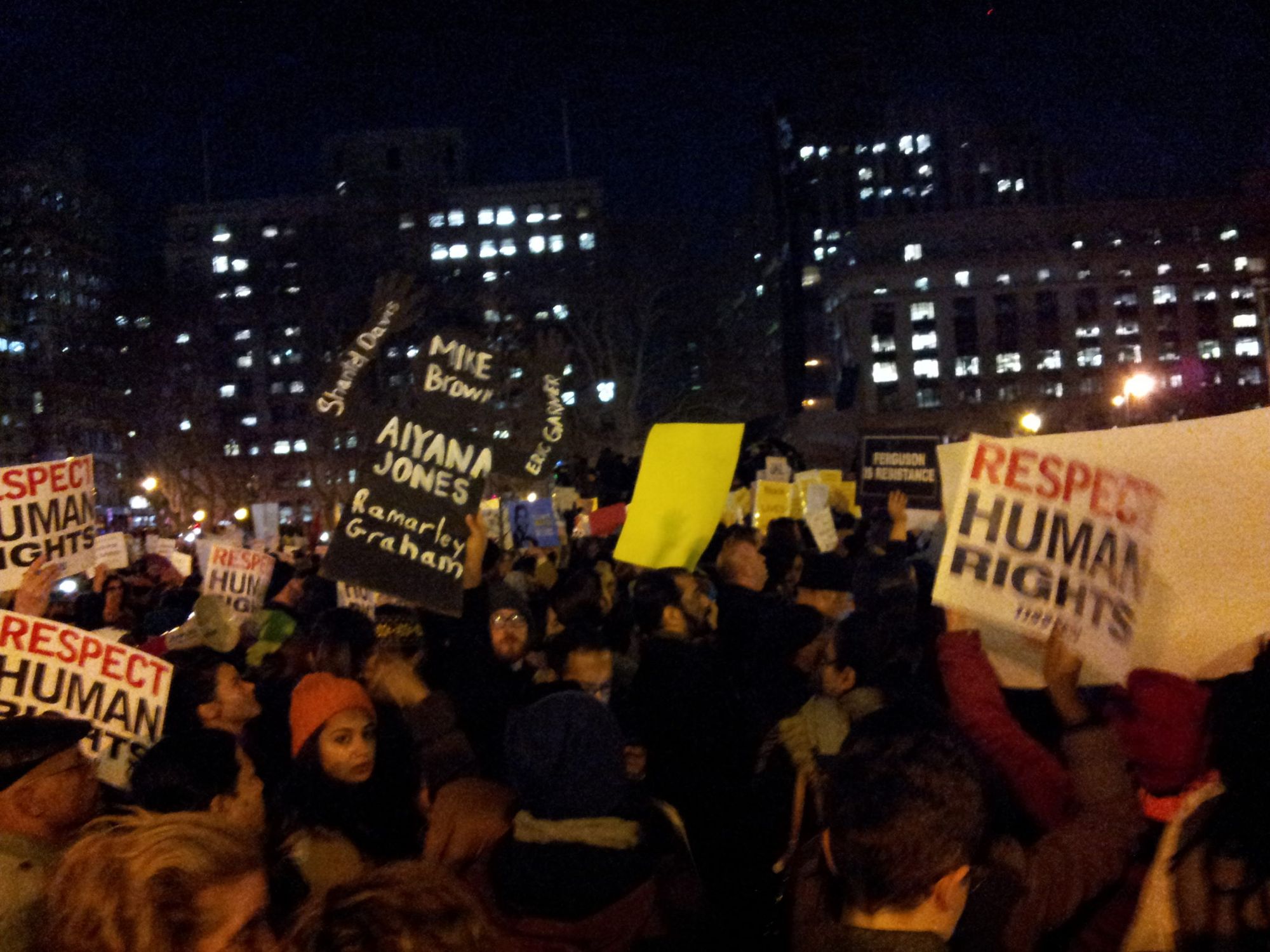 Aga Trojniak, from the Flatbush Tenant Coalition, sent us this photo that she took while with other FTC members at the Eric Garner protests in Manhattan Thursday night.
"It was beautiful to see that so many people continue to fight to make sure that justice prevails," Aga wrote to us about last night, when thousands of people flooded the streets in Manhattan to protest a grand jury's move to not indict NYPD Officer Daniel Pantaleo in the chokehold death of Eric Garner. A large crowd also gathered for a "die-in," where people set up mock coffins with the names of individuals killed by police, around Flatbush and Atlantic Avenues.
Imani Henry, founder of the group Equality for Flatbush, let us know that he and a number of others from his organization too were at last night's protests, and Imani said he was arrested during the event. More than 200 people were arrested last night.
Imani also noted that "lots of Brooklyn people" participated in a march last night with the family of Akai Gurley, an unarmed man who was killed last month by a police officer patrolling a public housing unit in East New York. Brooklyn District Attorney Ken Thompson said Friday he expects to impanel a grand jury to consider charges in Gurley's death.
Have you been to any of the Eric Garner protests? If so, what have you thought of them?
Photo courtesy Aga Trojniak