Neighbors Gather At Bar Chord To Raise Money For Equality For Flatbush's Fight Against Rent Hikes, Evictions & More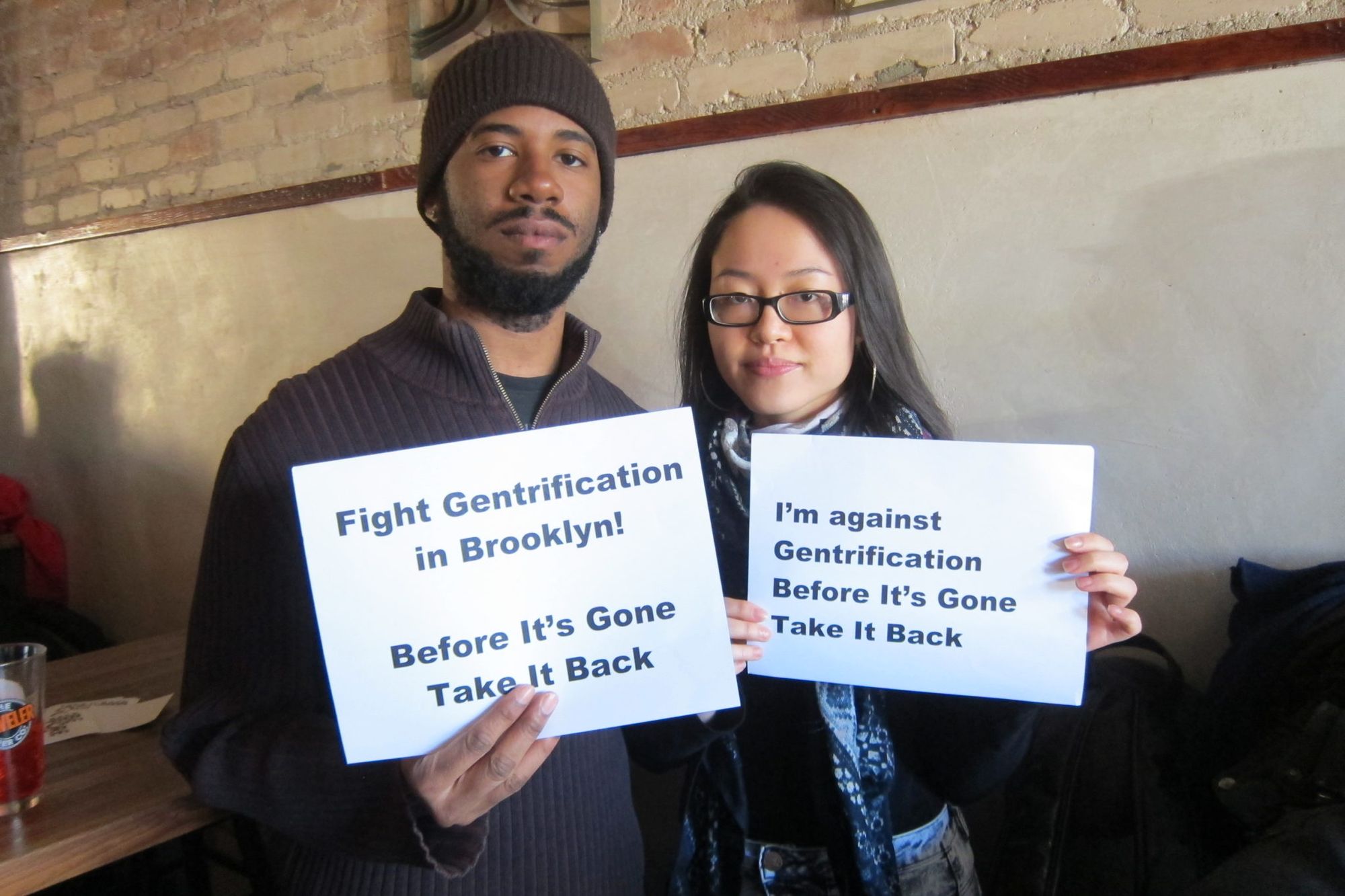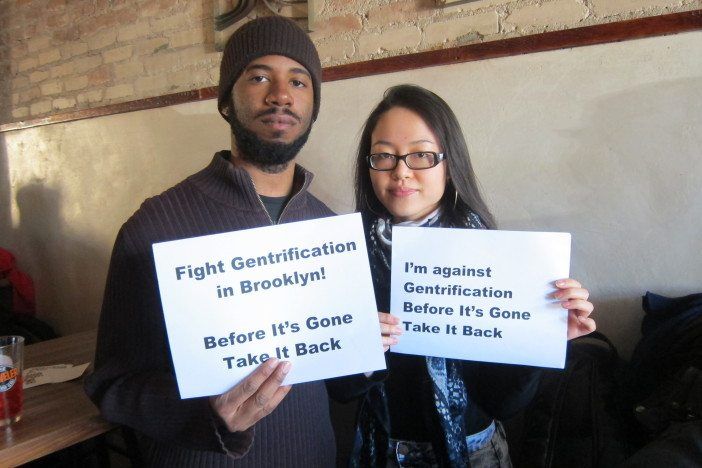 Equality for Flatbush organizers are well on their way to raising the $12,000 they need to launch a combination neighborhood storytelling platform and housing justice resource website aimed at helping residents fight back against what they see as a rising tide of rent hikes, buyouts, evictions, foreclosures, and police harassment.
"We want to be an anti-gentrification toolkit," activist Imani Henry explained at the E4F New Resident Community Group fundraiser at Bar Chord (1008 Cortelyou Road) on Sunday that brought in $748 toward the group's "Before It's Gone" GoFundMe campaign, which ends May 1.
Over the past eight months, E4F community organizers have been working to raise the necessary funds to build an online information and legal resource hub they hope will also function as an open archive where neighborhood residents — new and old alike — can celebrate what Brooklyn means to them by posting photos, videos, artwork, and stories.
"All the sudden there's this new narrative that the culture and the lifeblood of these neighborhoods just got here two or three years ago," Henry said. "We want to demonstrate and show that our neighborhoods are existing."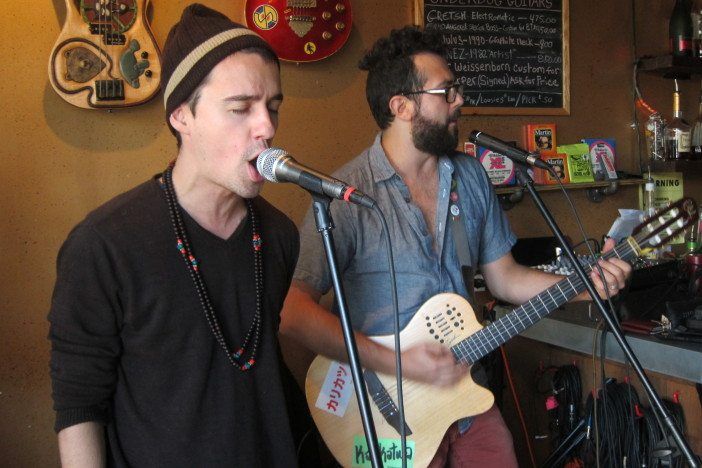 Lifelong Flatbush resident Victor Moses believes promoting a visible, vibrant sense of community is key to combating gentrification.
"Gentrifiers do not care about community," Moses said. "Mainly it's just anybody who isn't willing to extend their hand to shake their neighbor's hand."
Alesha Gooden, who has lived in the area for about a year, is happy to see a dialogue start to emerge between longtime residents and newcomers.
"There's all these people coming in, but what are those people doing to help preserve the community and be one of the community as opposed to pushing people out and starting new things?" she asked. "It's always a conversation that I have in the back of my head."
Neighborhood newcomer Emily Hoffman said she was excited to discover E4F after moving to Flatbush in September.
"I definitely wanted to be involved in local, neighborhood based organizing, especially as a white person moving into Brooklyn and knowing the political context of that and the effects of gentrification," she explained.
Hoffman says she's experienced difficulty paying rent in the past, but thankfully had a safety net to fall back on. She believes community residents dealing with similar struggles also need a strong support network.
"I wouldn't say we're all in the same boat, but we're all dealing with the same circumstances," Hoffman said.
Sully Ross, another relatively new face in the neighborhood, wants to see housing treated as fundamental right for New Yorkers of every income level and says volunteering with the group allows him to work toward making that a reality.
"I love the neighborhood," Ross said. "I love the community that's here. I don't want to see the cycle that I've seen happen where it's low income, particularly people of color, just getting pushed out of all of these neighborhoods. I feel like it's a real loss for the neighborhoods themselves."
Imani Henry is pleased with the progress E4F and the "Before It's Gone" fundraising campaign have made so far, but thinks neighborhoods like Flatbush are in real danger of losing their soul.
"This is a place that you make it in," he said. "This is city that people build their dreams in. The bottom line is we're here to stay and we're going to fight."
E4F has plans for another fundraiser on Wednesday, April 8th at JACK in Clinton Hill starting at 8pm and will hold an anti-gentrification organizing and strategy forum with the Flatbush Tenant Coalition at Third Root Community Health Center on Saturday, April 18th at 6:30 pm.
You can find out more about Equality for Flatbush and the "Before It's Gone" initiative here.