Neighbors David & Melanie Stroh Talk Background Acting In NYC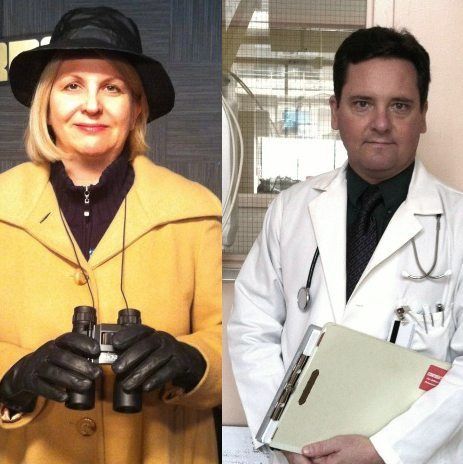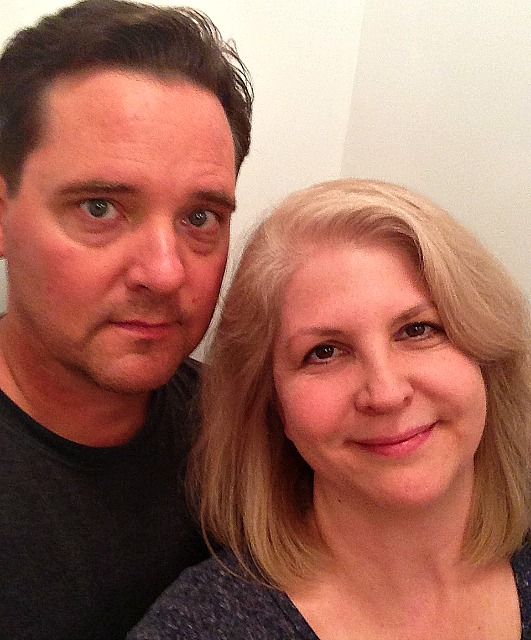 Most of us have dreamed of rubbing elbows with stars on a movie or television set, and although California is famous for its proximity to the film industry, our fair city is no stranger to major productions. Thanks to programs like Made in NY, the local industry is only getting bigger, and nobody knows this better than South Slope actors David and Melanie Stroh.
The talented husband and wife team, who originally hail from Dallas, Texas, have spent the last several years working as background actors on everything from Boardwalk Empire to Spider-Man and aren't making too shabby of a living doing so.
What is the role of a background actor, though?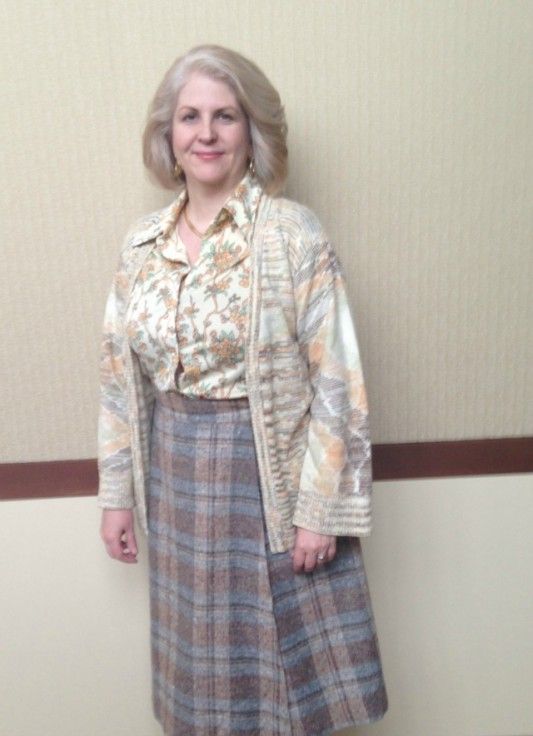 Melanie in an untitled Elmore Leonard project
"It's to set a mood," explained Melanie. "The atmosphere."
"You're walking down a street, especially in NY," added David, "and it's just you. That's not natural.
"You put in a few people walking this way," he continued, "a few people walking that way. They're not staring at the camera, they're not going, 'Oh my GOD, it's Steve Buscemi.' They're not freaking out, they're professional actors.
"When done right," David added, "you either don't notice or it adds, but when done badly, it's so noticable and it detracts so much."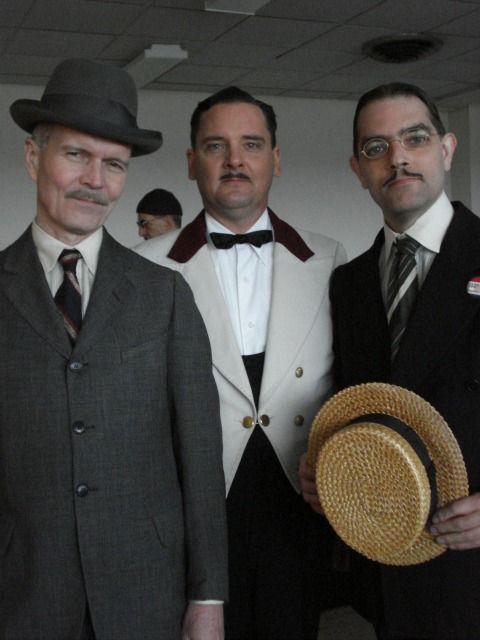 David, center, on set of Boardwalk Empire
It's easy to imagine getting lost in the atmosphere on set, especially when working on something like Boardwalk Empire, but Melanie says that it goes both ways.
"In some of the stuff that I've been on, I've encountered people who have not been into it at all," she said, "and they talk, and they do whatever. Sometimes, though, especially if you're on a more intimate set, or a more period thing, you do get into it more and it's more interesting."
"There have been times," said David, "where I am standing on a set that is so faithfully recreated, the camera is behind me, everyone is wearing vintage, we've all had the haircuts, we're all wearing the proper underwear, then you kinda go…this is really cool!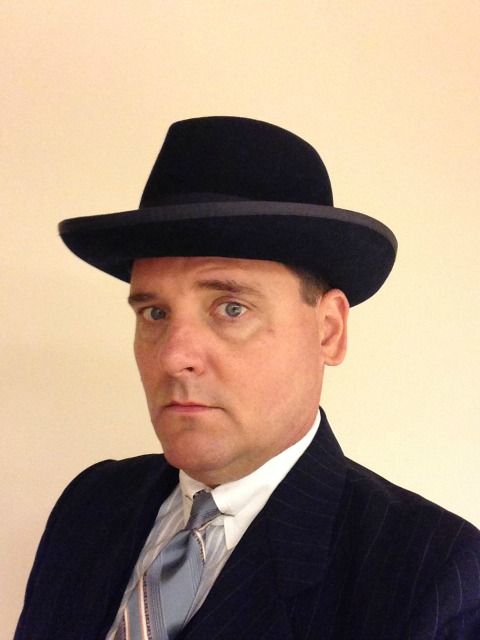 David in another costume from Boardwalk Empire
"It comes and goes," he said, "and varies from project to job, but the great thing is that it's always changing. That's the great thing about being an actor. It's ephemeral. Even if it's recorded on film, the job ends. You move on."
David, on the set of Law and Order, SVU
"That's what's kind of cool for me," said Melanie. "I worked a full-time job for years and years and years and years, and I decided to abandon that, probably stupid financially, but I enjoy doing this background stuff because it's always something different, and you never know what star you're going to be working with that day.
"You get to dress up, and honestly," she continued, "you don't have to think too much. After years, and years of having to think a lot in a very stressful position, I really enjoy it."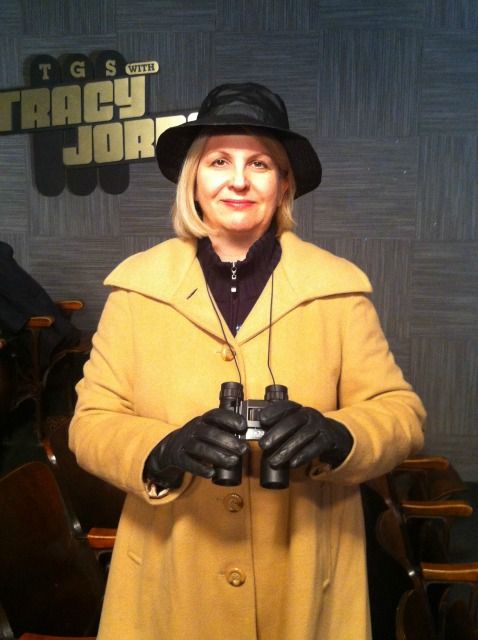 Melanie, on the set of 30 Rock
Interested in trying your hand as a background actor? David and Melanie say, albeit hesitently, that there are several different ways to go about finding work, and anyone, whether union or not, can give it a go.
"Central Casting," said Melanie. "You can sign up for free now. They used to charge, but they don't anymore."
"I'm not sure how comfortable I feel telling people how to put me out of work," Dave chimed in.
"Yeah…Central Casting," Melanie laughed, "they're very picky.
"You can also go through Casting Networks," she said," and NYCastings."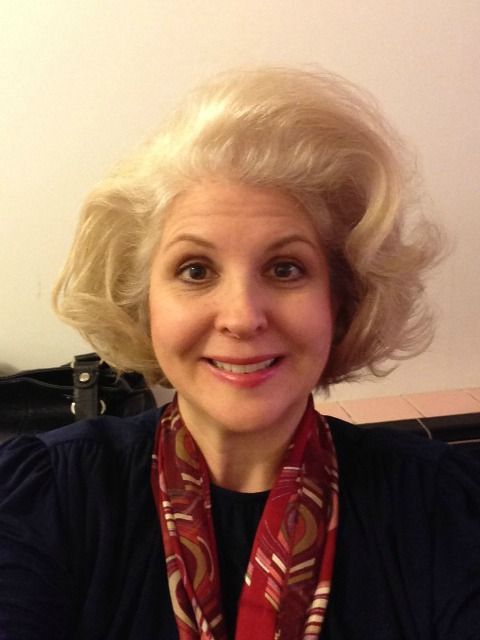 Melanie, in costume for The Americans
"My main thing is give these people some respect," said David. "When I kinda got into it, I was ashamed, because when I worked in Dallas as an actor, I did lots of TV work, mainly in commercials. I was a big fish in a small pond. Now I'm kind of a guppy.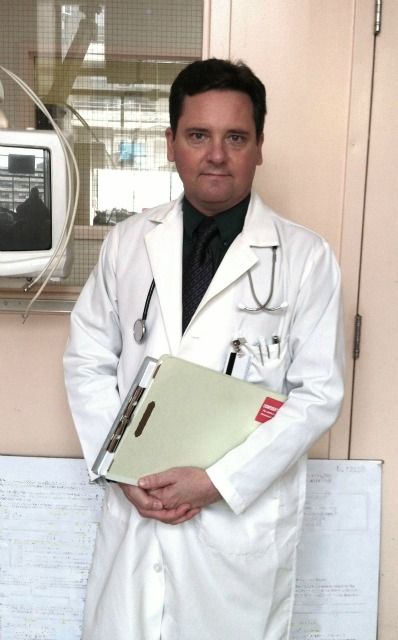 David, on the set of Delivery Man
"I very rarely did any kind of background stuff, though, because I looked down on it," he said. "There wasn't that much of it, and that was also part of it. Here there's so much, and the vast majority of it is union. There are so many films, there is so much television, and it's only getting bigger.
"I'm just amazed that anyone gives me any money at all to be in show business," said David. "Every time I cash a check, it's magic."
Photos courtesy of David and Melanie Stroh