Neighbors Create Entertaining Greeting Cards Full Of Irreverent Humor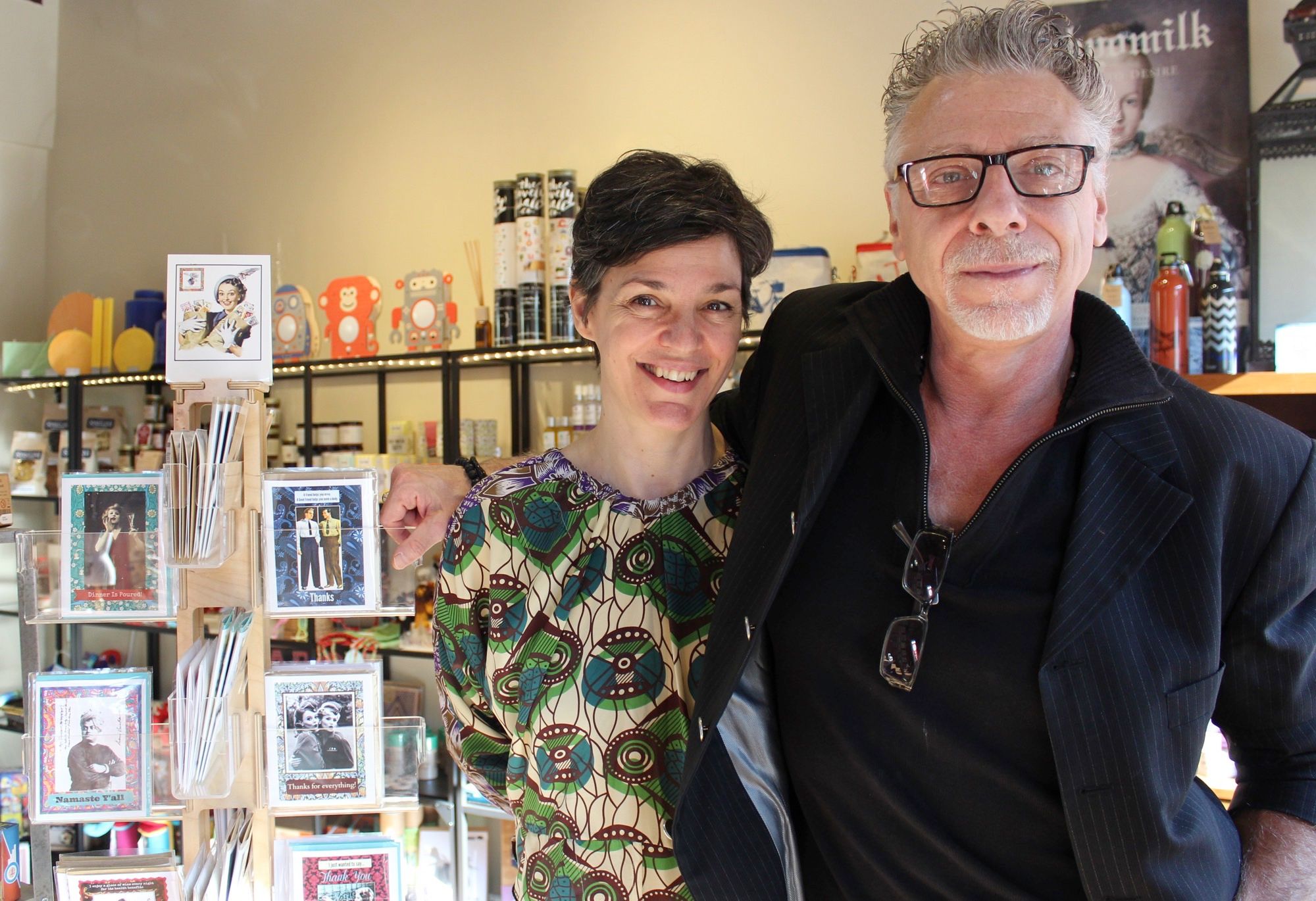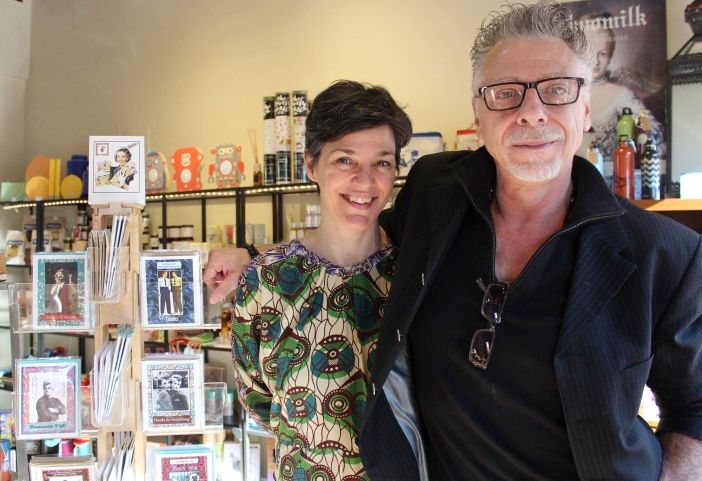 The best greeting cards are the ones that say what you can't. And Brooklyn ARTery co-owner Jocelyn and her husband Roland Kirouac have been making greeting cards that do just that with the just the right touch of irreverence.
"As a writer, I want people to be writing letters. It means so much more. It's so exciting to get something in the mail," says Jocelyn. When she first started Brooklyn ARTery with Susan Siegel they had just one spinner of greeting cards in the store. But people loved cards and so they kept adding more. "We couldn't keep them in stock."
One day, walking home, Roland suggested that maybe they should make their own cards for the store. "I worked for 15 years in the greeting card business, and suddenly a light went off, why don't we do this ourselves?" says Roland.
They started making cards about two years ago. "And it just took off in leaps and bounds. In six months, we had almost 100 designs," says Jocelyn.
It has gone so well that they started asking themselves why they were just selling their cards at the ARTery. So their card company, Ümlaut Brooklyn, started selling the cards wholesale in July.
"And now we are all across the US and Canada and selling to individuals in Europe and Australia," says Jocelyn.
"Our cards are in little shops in northern Ontario and in Beverley Hills," says Roland. "It's kind of crazy to think about."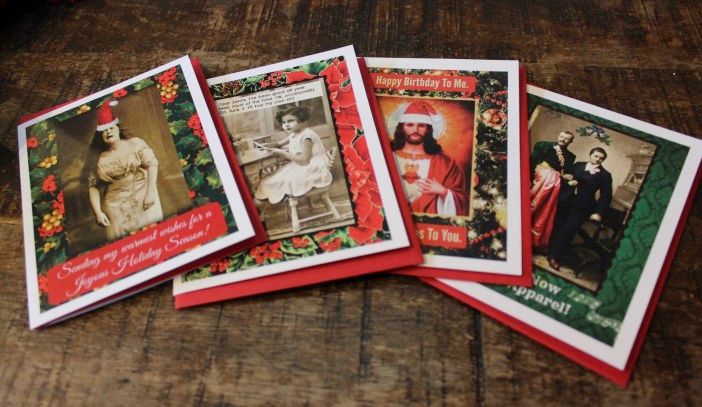 The cards are sort of retro and vintage-inspired — "Victoriana meets mid-century modern," as Jocelyn describes it. And the process for creating them can be time consuming. The pair have a large archive of images that they sort through.
The two design almost every card together. "Sometimes you just spend time looking for images. And then there's a back and forth: I like this image but what am I going to frame it with," says Jocelyn.
"It's all digital. But a lot of cards will go through 10-15 variations, trying different fonts and backgrounds, different colors," explains Roland. "The saying isn't quite right, let's try this one. Until we get it right."
It's also important to Roland and Jocelyn that the cards are printed in Brooklyn. "We could send our cards to get printed in China for much less, but ethically that doesn't seem right to us," says Jocelyn.
They work with a printshop in Brooklyn that works hard to be sustainable. "Our cards are 100 percent recycled. Printing is not the greenest industry, but we try to do what we can," says Jocelyn.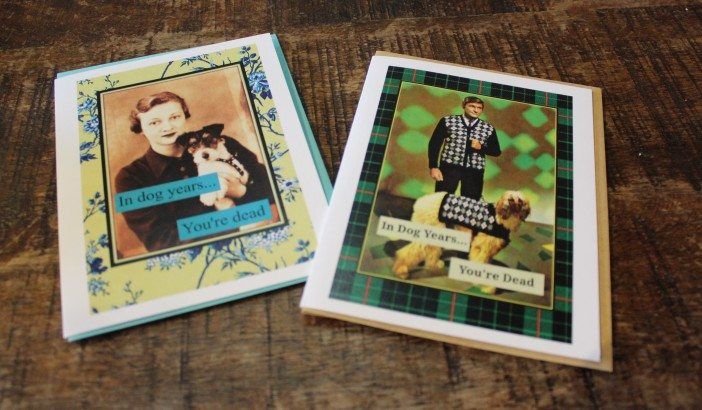 As for favorite card designs, "We like them all, but there are a few that are our pets," says Jocelyn.
"A lot of times our favorites tend to be the bestsellers, too," says Roland.
They also say it's fun to watch people reading the cards at the spinners, laughing, and sharing them with each other.
"Our cards have hit a sweet spot that really appeals to people across ages. What we try to do is come up with those universal sentiments but say them in a way that people want to say it but maybe feels like they shouldn't," explains Jocelyn.
They say that Ditmas Park has been a great place to grow the card business, "there's so many different people here so we can see what works and what doesn't work," says Jocelyn.
They are always creating new card designs and are happy to make custom cards. They have also designed a few wine bags for the holiday season and their journals are for sale at the ARTery.
You can check out the full selection of Umlaut Brooklyn cards at Brooklyn ARTery or visit their website, https://www.etsy.com/shop/UmlautBrooklynShop.