Neighborhood Women Fight To Restore Community Adult Literacy Courses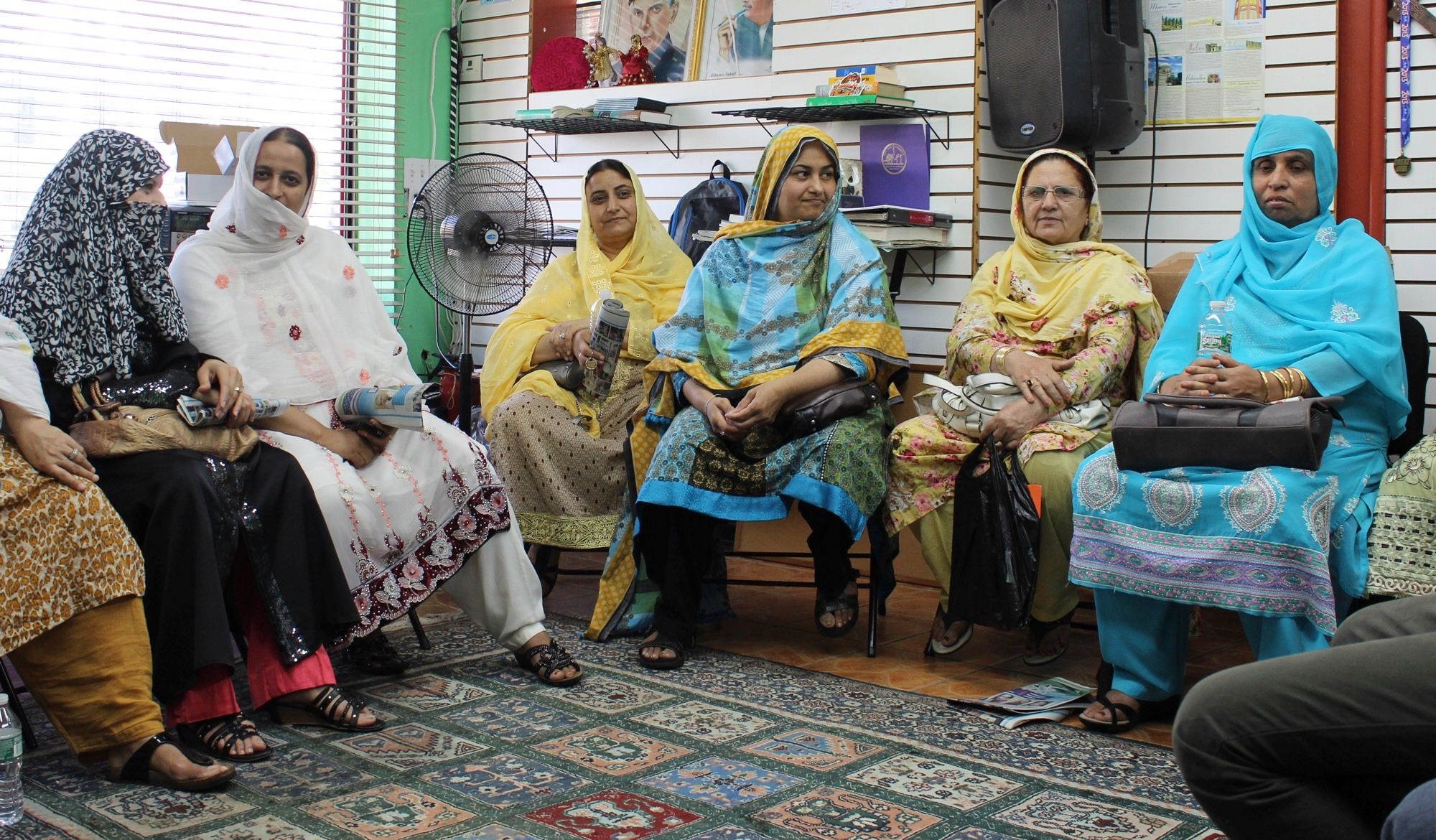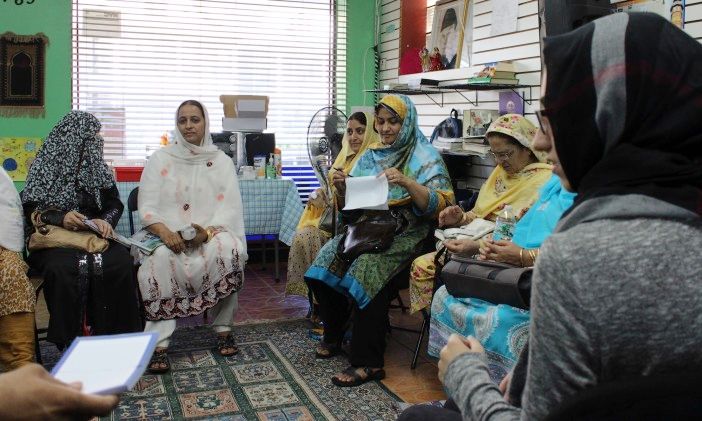 On a recent Sunday morning a group of roughly 20 women meet at the BRICK office at 920 Foster Avenue to discuss their next steps in working to reinstate their adult literacy classes, which were terminated at the end of May after funding from the city was cut.
The women used to meet at the Council of Jewish Organizations Flatbush on Avenue L for classes 15 hours a week. Adult literacy courses have been offered in the area for roughly 20 years and originally included five different skill levels, but that number was cut down to two a couple of years ago. Now there are no classes being offered.
The literacy courses were funded through the Department of Youth and Community Development (DYCD) and administered by Region 6 of the Office of Adult and Continuing Education, NYC Department of Education. However, the city did not renew funding for the program and the classes ended in June. We reached out to DYCD but did not get a response.
English literacy courses have been essential to these immigrant women in this community — most of whom are from Pakistan — who often spend their days inside the home while their husbands work and their children go to school.
This also often leads to communication problems between the women and their children, who know English much better than Urdu or Pashto, the two most commonly spoken languages in the group.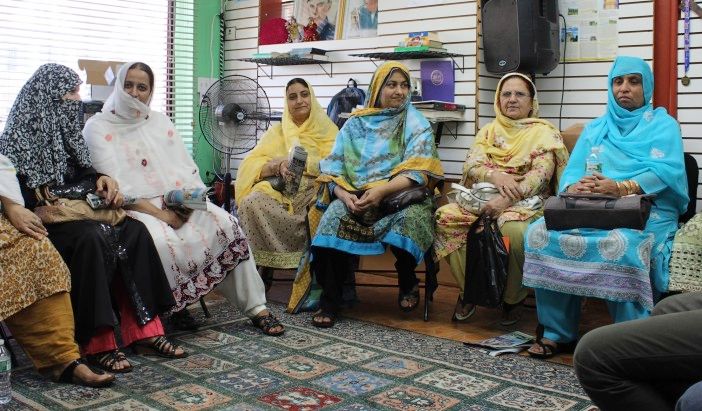 For these women, the classes provide not just an opportunity to gain communication skills, but a place to connect to others like them.
"Everyone was angry and crying. What are we supposed to do?" a woman named Maqsooda Begum describes how they felt when they found out their classes were being canceled. "This is a place to come together, to get out of the house. Because of the class several [women] have citizenship. More English learning is important for us."
Many of the women in the group have children in PS 217 on Newkirk Avenue. They say they want to be able to participate in their children's education, including becoming members of the PTA, but without English skills they are unable to actively participate.
The group has reached out to PS 217 to provide space for classes, but the school can't spare any rooms during the day when classes are in session, which is when most of the women are able to attend.
"I feel blind in this county. I want to at least do my daily tasks, so at least I want to be able to have daily conversations. But even street signs are hard to read," says a woman named Iqball.
One woman in the class has a heart condition and used to have to take her daughter with her to doctor's appointments to translate. Now, she says, thanks to the English classes, she can go out by herself.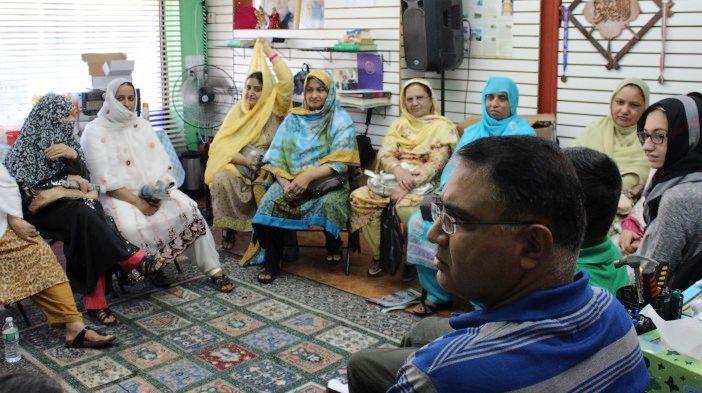 An unintended benefit of their situation is that the women have had to learn how to advocate for themselves. Since classes ended, the women have spoken out about the need for funding on multiple occasions. Some attended a rally at City Hall organized by the NYC Coalition for Adult Literacy in June.
Eighteen of the women went to City Council Member David Greenfield's office to ask for help in getting funding for the class.
According to Greenfield, COJO received less money than in previous years, but he says, "it is a priority and we are going to try to make up the gap." He says they hope to have things worked out by the end of the year.
In the meantime, Shahid Khan, leader of Brooklyn Rebuild Immigrant Community and Knowledge (BRICK), has offered to donate space for classes at the BRICK Community Center on Foster Avenue, and has said that he has requested services from OACE Region 6.
The women plan to continue to look for ways to fund the classes that have been lifeline for many of them, though they are unsure where to turn next.
"We are embarrassed because we can't speak, we feel powerless," says a woman named Nasima.
Updated 5:51pm: This post was updated to include a response from Council member David Greenfield.