Neighbor Rebecca Wasserstrum Remembered For Joyful & Generous Spirit
Community and family members are mourning the tragic death of a 28-year-old Sheepshead Bay woman and Brooklyn College graduate this week.
A seven-day shiva memorial service for Rebecca Wasserstrum, who city officials confirmed succumbed to injuries sustained from a plunge off the George Washington Bridge on June 19, is currently being held at the sanctuary of Jewish Center Nachalath Zion (2201 East 23rd Street) in Sheepshead Bay. Those who wish to comfort the family during this difficult time can pay respects on Friday, June 24 from 10am to 12pm or on Sunday, June 26 from 10am to 9pm.
"My sweet girl. She was loved and will be missed. She has many good deeds to take with her," Rebecca's mother Sarah Brenner Wasserstrum told us at the synagogue Friday morning.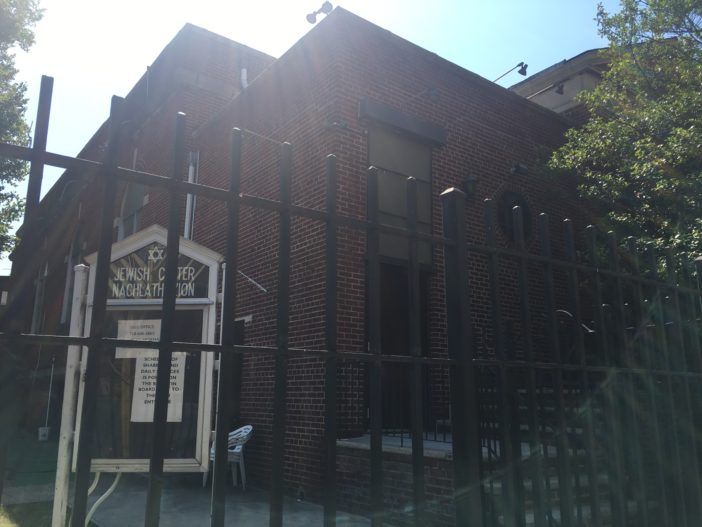 Rebecca, who most recently lived in Midwood, graduated Cum Laude from Brooklyn College in the spring of 2010, with a B.S. in Biology, said a college spokesperson. Rebecca was one of the first students to win a prestigious internship at the Johns Hopkins Hospital called the Stacey Garil Womack Internship, an experiential program working with oncology doctors, according to college records.
Rebecca's parents — Sarah Brenner Wasserstrum and David Wasserstrum — were also Brooklyn College graduates, class of 1977, according to the school. She is also survived by a brother Isaac.
Friends and family we spoke to said Rebecca was funny, smart, energetic, and compassionate. She loved science, and helped out at group homes with people suffering from mental and physical disabilities.
"She was a true giver and overflowing with happiness," said her mother. "She wanted to make everyone happy. She'd wear tutus and fedoras, mismatched socks, just something to bring everyone up."
An outpouring of grief and shock spilled over on Facebook this week from friends remembering Rebecca's life. Many posts included photos of Rebecca wearing costumes, smiling and hugging friends.
Rebecca is remembered, even by casual acquaintances, as a beacon of energy.
One mourner writes, "She was full of energy, light and passion. I remember noticing her kindness shine through when dealing with the people around her, and how her smile never escaped her face. Rebecca, you were a beautiful person, inside and out, and I know I haven't known you for long, but beauty is something you can spot in an instant."
Friends are also compiling a collection of stories and pictures to present to Rebecca's family.
The Daily News reports that at around 4:15pm Sunday, a driver spotted Rebecca as she jumped from the bridge near the tower on the New York side, citing Port Authority spokesman Joseph Pentangelo. She was rushed to St. Luke's Hospital, but it was too late to save her from injuries.
A tragedy of this magnitude often raises deep questions about what could have been done earlier. One Kensington resident writes, "I'm sorry you didn't get the help you needed. I'm sorry we're all too scared to talk about the realities of suicide and depression. I'm sorry that mental health resources are so scarce. I know that this is too little too late but we all failed you."
If someone you know exhibits warning signs of suicide: do not leave the person alone; remove any firearms, alcohol, drugs or sharp objects that could be used in a suicide attempt; and call the U.S. National Suicide Prevention Lifeline at 800-273-TALK (8255) or take the person to an emergency room or seek help from a medical or mental health professional.