Neighbor Jere Hester On Family, Publishing, And 'Raising A Beatle Baby'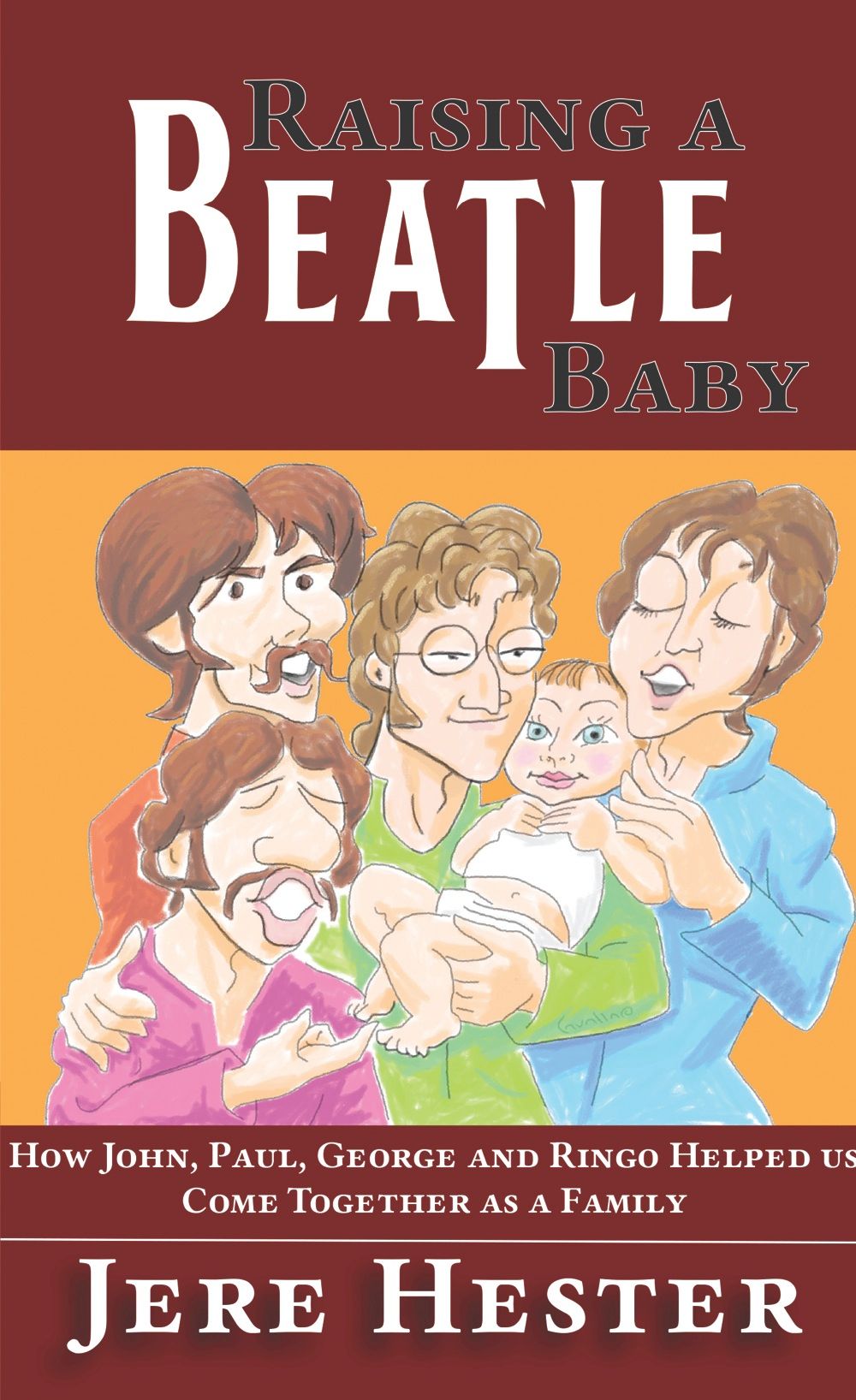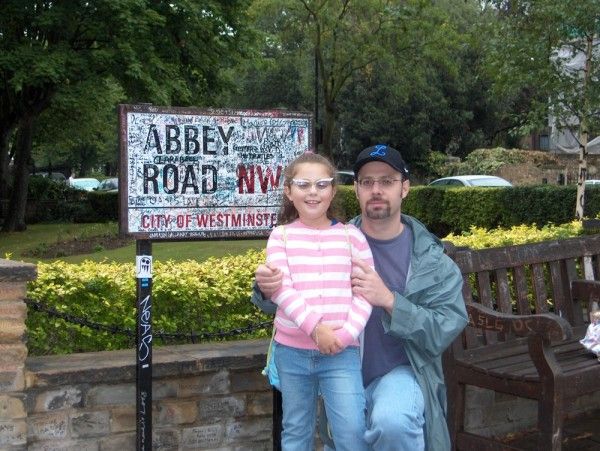 Writer and neighbor Jere Hester is passionate about his work, his wife and daughter, and the Beatles, and he managed to combine all three in a new book called Raising a Beatle Baby: How John, Paul, George, and Ringo Helped Us Come Together As a Family. And he not only wrote it, but he got some friends together to start a company to publish it, and other books in the future.
We asked Jere some questions about the book, the publishing company, living in Kensington, and of course, what his favorite Beatles song is.
KBK: Tell us a bit about yourself. What's your background as a writer? And as a Beatles fan?
Jere Hester: I'm a life-long Brooklyn resident, who was raised in Sunset Park. As an adult, I lived, variously, in Brooklyn Heights, Cobble Hill, and Park Slope before settling (I hope permanently) in Kensington about eight years ago.
My life as a journalist started in the late 1980s while I was still an undergrad at NYU. I interned and later worked as a staffer for community papers before landing a job as a reporter at the Daily News. I worked there for nearly 15 years — the final three and a half years as city editor — before joining the CUNY Graduate School of Journalism shortly after it opened in fall 2006. I'm the founding director of the NYCity News Service, which feeds our reporters' work to various outlets — everything from hyperlocal websites to The New York Times. I also write an online column about pop culture for NBC Local Integrated Media.
I wasn't quite four years old when the Beatles broke up. But they were always here, there and everywhere for me. I was just learning to play guitar as a high school freshman when John Lennon was killed in 1980. I became a lot more serious about their music — and their story — after that tragedy, learning every song and reading just about every Beatle-related book I could get my hands on.
I was very fortunate, in many ways, to marry someone who shares my obsession. My wife, Theresa Wozunk, and I went to Liverpool on our honeymoon. We've been back twice since with our daughter, Ella, who has been raised a Beatle Baby since her birth 16 years ago.
Why did you decide to tell the story of this part of your life?
Great question! To me, music in general and the Beatles in particular, are experiences worth sharing. Some of my fondest moments have come during sing-alongs at fan gatherings, whether at the Fest for Beatles Fans, at International Beatles Week in Liverpool, or at Strawberry Fields in Central Park, where there are always plenty of kids among the crowd. It's an incredible, life-affirming feeling to constantly re-experience this great music through fresh eyes and ears. I also believe it's every fan's duty to keep the songs alive and help pass them along to new generations (though the Beatles seem to do a pretty great job on their own!).
The idea of passing along and sharing music has only been reinforced by my family's experiences with Music Together. We began taking Ella when she was a toddler and Theresa later became a teacher and eventually took over the Park Slope branch (Theresa now is also producing a family friendly musical about immigration called, "Liberty"). When Ella got older, and began singing and playing bass, she moved on to the School of Rock, which is a rollicking testament to the intergenerational appeal of rock and roll.
I've found there are a lot of families like ours out there, whether or not they love the Beatles. Many families bond over movies, sports, art, or other interests. For us, it's been music and the Beatles. I like to think we have some unique, fun, and funny stories to tell — Ella became friends with the sweet old lady who lives in Ringo's tiny boyhood home. As a third-grader, she got an answer from Yoko Ono on why the Beatles broke up. Around the same time, she unexpectedly met Paul McCartney, in a story that traveled around the world.
We've been incredibly fortunate — and feel even more so to be able to share our story. Theresa says all the work behind Raising a Beatle Baby has been worth it just so we have a record of this special time in our lives (though I would love to sell a bunch of books, too! A print run of 1,000 just arrived at my house. It's available at Amazon and iTunes, too, with Nook and other platforms to come).
Do you think a new band can ever have the same kind of impact as the Beatles, and are there any bands from today that your daughter is even nearly fanatical about?
It's hard to imagine another group coming along and having an impact like the Beatles – but it would be great if it happened. Just think of all the wonderful new music we'd have!
Ella's musical tastes and her repertoire as a musician have expanded greatly as she's grown into teenager-hood. She's in various bands and orchestras, and plays everything from classical music to classic rock. She's a big fan of Led Zeppelin, Yes, Frank Zappa and Gentle Giant, to name just a few acts. She loves jazz and vocal standards (she was named, after all, after Ella Fitzgerald – we joke that if she was a boy, we would have called her "Ringo"). Ella, for better or worse, isn't into too many of the big pop stars of the day (no, she's not a Belieber). Her strongest contemporary influence probably is the jazz bassist and vocalist Esperanza Spalding.
Do you have a favorite Beatles song?
Another great question — and a tough one. The list changes from year-to-year, even day-to-day. I've found that certain songs are there for you to go back to at times in your life when you need them. For example, bittersweet gems like For No One or She's Leaving Home didn't have much resonance for me when I was a teenager, but tug at the heartstrings in a much different way 30 years later.
If absolutely forced to choose, I'd pick Hey Jude, which is about friendship and growing up (and is the greatest Beatles sing-along number of them all), with While My Guitar Gently Weeps a very close second.
You not only wrote the book, but started the publishing company that's producing it. Can you tell us a bit about Books by Brooklyn, and your plans for it?
I decided to publish the book myself simply because for all the great feedback I got from agents and publishers, they kept telling me Raising a Beatle Baby wouldn't sell "in this market." I found by going to author and publishing conferences that a lot of other folks were hearing the same thing about all kinds of great projects.
We're clearly in a time of disruption of all things media. I'm fortunate to work at a journalism school where the possibilities that come with change are embraced and where a spirit of entrepreneurialism thrives.
I figured that if I was going to go out on a limb, I might as well try to create something that could help other authors. So, with a lot of help from my friends, we've started Books by Brooklyn. Our initial goal is to publish work by Brooklyn authors and/or books about Brooklyn. We don't have a business plan much beyond that, other than authors will be full partners in every step of the process. The reception, so far, has been great. There are plenty of folks out there eager to see their work in print — in e-books or otherwise. We're going to figure it out one book at a time.
Why did your family decide to settle in Kensington?
I got to know the neighborhood well when I went to Bishop Ford High School and made friends with classmates who lived in the neighborhood. I'd play ball after school sometimes in Greenwood Playground. Maybe I was always meant to live in Kensington: The woman who introduced my parents taught for years at the old Immaculate Heart of Mary school.
I started spending a lot more time in Kensington a little over a decade ago when Ella began attending PS 230. We all liked the neighborhood — the great mix of people from around the world and the wonderful combination of the best of old-school and new-school Brooklyn. We weren't planning on moving, though, until a chance encounter at an Eric Clapton concert with a Beatles-loving family selling a house in the neighborhood. We love our home, where we have ample room for all our instruments and a backyard that's hosted more than one Beatles sing-along.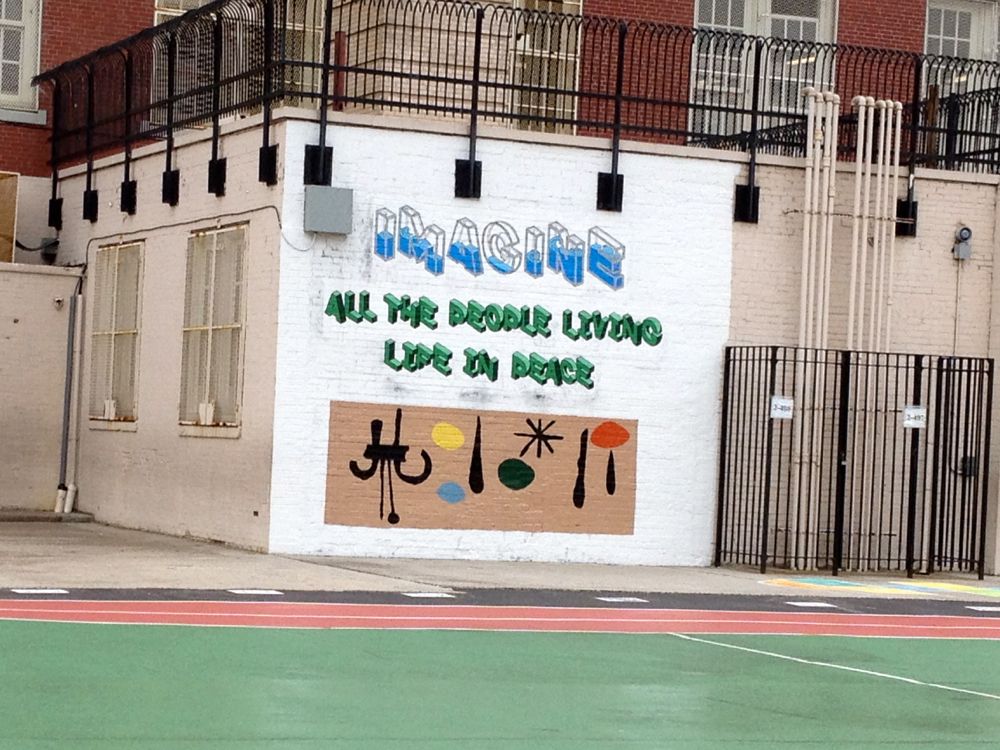 What is one of your favorite hidden (or no-so-hidden) gems in the neighborhood?
I love walking everyday past PS 130, where the schoolyard mural has my favorite line from John Lennon's "Imagine": "Imagine all the people living life in peace."
Raising a Beatle Baby is available at Amazon and iTunes, and you can read an excerpt that was recently published in the Daily News.