Need Gift Ideas? Lullaby Baby Offers Top Holiday Picks
Narrowing down your holiday gift list, especially when deciding on gifts for young children, can seem overwhelming at times. Thankfully, South Slope has Yossi Rapoport at Lullaby Baby (488 5th Avenue) to guide us through the harrowing world of baby and toddler merchandise.
We stopped by the nine-month-old baby boutique this week to get Yossi's top picks for the 2012 holiday season:
Haba Wooden Doll Stroller ($150) and Valco Doll Pram ($130)
According to Yossi, customers have been oohing and ahhing over these two products for weeks now. Can you blame them?
Wheely Bugs by Prince Lionheart (Small $65 and Large $75)
These ride on critters come in two sizes and are going fast, so be sure to snag one before they're all gone.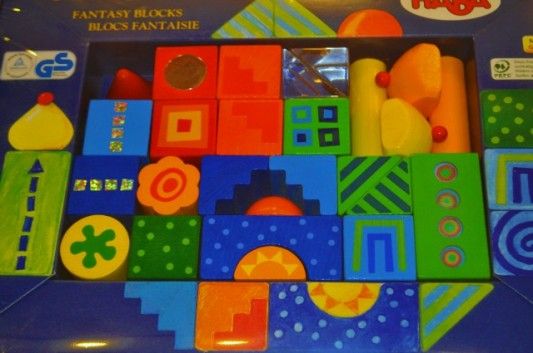 Haba Fantasy Blocks ($42)
Who wants plain brown blocks when you can have blocks that are so fun and colorful?
Wooden Push Toys by Manny & Simon ($36)
Not only do these made in the USA push toys contain only water-based paints, they're a fabulous grow-with-me item. Use them as decoration in the nursery until your kiddo is old enough to push them around. Animal designs are also available for $32.
Green Toys ($28)
Another great made in the USA product, Green Toys are constructed from recycled milk jugs, and Yossi has received a number of positive reviews from customers. Take it from one who has watched a Green Toys dump truck stand up to a rambunctious two-year-old, these things are crazy durable and well worth the price.
Don't see what you're looking for? Lullaby Baby is stocked with everything from diapering supplies to high end strollers, and with the friendly and attentive service we witnessed from Yossi, you're bound to find the perfect gift.
Lullaby Baby is located at 488 5th Avenue. Hours are Sunday – Thursday from 10am to 7pm and Fridays from 10am to 2pm. Closed on Saturday.