Need Gas? Join the Queue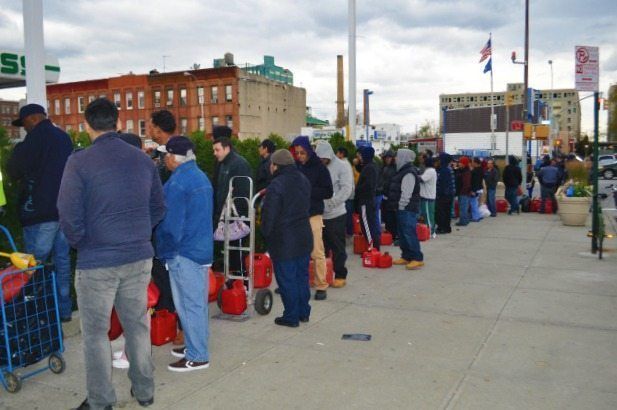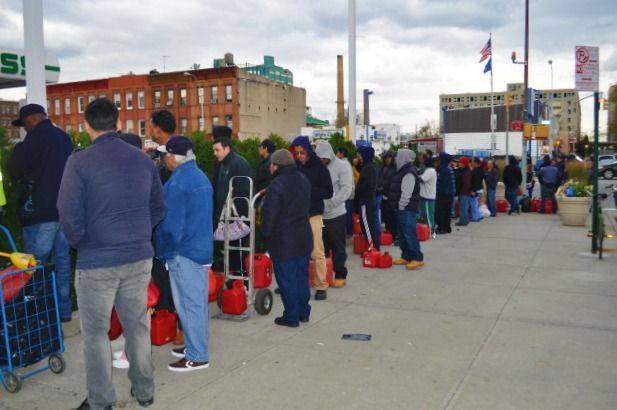 The above photo, taken at Hess on 4th Avenue and 30th street, shows a line that stretched around the corner from the gas station and almost completely down the next block. A gentleman standing in line with five gas cans told us that the station had just received a fuel delivery, so they wanted to make sure they got their fill before it ran out again. The other two stations we passed, one on 3rd Avenue and 13th Street and another on 5th Avenue and 25th Street, had signs that said no gas.
We're not alone. Gas shortages and lines are causing tempers to flare in every borough of the city, but the Wall Street Journal reports that help is on the horizon.
In separate announcements, the government issued a temporary waiver allowing non-U.S. oil tankers to transport fuel between the Gulf Coast and the Northeast, while New York Gov. Andrew Cuomo waived a tax on tankers docking in storm-battered New York Harbor.
Gov. Cuomo said Friday that fuel shortages should begin to ease soon as tankers begin to make their way into New York Harbor, which was partially reopened. The harbor had been closed because storm-blown debris made navigation dangerous, he said.
Are you one of the many desperately seeking fuel in the city or have you decided to wait until the rush dies down?