Nearly A Century Ago, Speedsters Burned Up Sheepshead Bay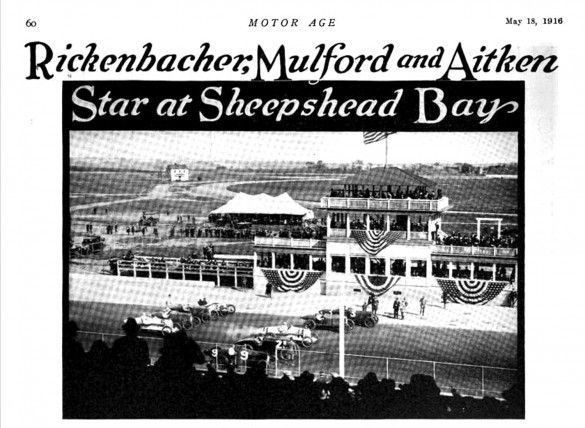 I stumbled across this incredibly fascinating story  posted by the fine folks at Vintage Motoring this week. The blog entry details the history of 1916 Adams Special, a proto-race car that blazed along the old Sheepshead Bay Speedway nearly a century ago.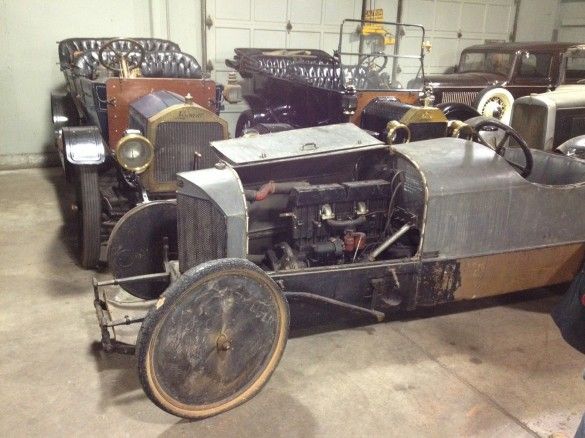 The car pictured above was built by the Brooklyn-based Adams brothers, George and Richard. It was created with the intent that it would race in the 1916 Indianapolis 500, but the car never made it to the famed race. It was raced at the Sheepshead Bay Speedway, located by Ocean Avenue between Avenue X and Avenue Y. According to old press releases, the Adams brothers were described as "wealthy sportsmen" but not much else is known about these cocky Brooklyn brothers. Vintage Motoring pulled some incredible vintage news clippings detailing the mixed exploits of the Adams Special.
May 13, 1916 – Sheepshead Bay Speedway Track
The Adams Special finished in the money (5th place – winning $1000) in the Metropolitan Trophy Race (150 miles)
The Adams Special failed to finish the Coney Island Cup Race (20 miles) when on the 6th lap the car "went out with stripped driving splines on the right axle shaft".
Sheepshead Bay Speedway Track
The New York Times (July 5, 1916) reported that the Adams Special, with George Adams at the wheel, had beat George Theobald, driving a Sunbeam, in a Ten-Mile Match Automobile race. It was further explained that the Sunbeam caught fire on the second lap of the five lap event and George continued on to victory.
September 30, 1916 – Sheepshead Bay Speedway Track
The Adams Special (car No.27) starts the Astor Cup Race (250 miles) but fails to finish the 250 miles placing 12th. Motor Age, October 5, 1916, reported that many cars had trouble with fouled spark plugs do to oil. "Adams, in the car bearing his own name, was the leader of the spark plug changers, as he had three stops on this account."
October 28, 1916 – Sheepshead Bay Speedway Track
The Adams Special starts the Harkness Trophy Race (100 miles) but fails to finish
The Adams Special also starts the Fifty-Mile Consolation Race but fails to finish
The excellent article follows the trail of the Adams Brothers as far as records indicate, including their adventures with a $30,000 Sunbeam, described by the New York Times as a "world's record car." After that, the fate of the Adams Brothers dries up, but bloggers at Vintage Motoring promise to keep researching. We can't wait to see if they dig up more on these vintage Sheepshead sportsmen.