NBC's 'The Mysteries of Laura' Will Film In Our Neighborhood Saturday – Move Your Cars By Friday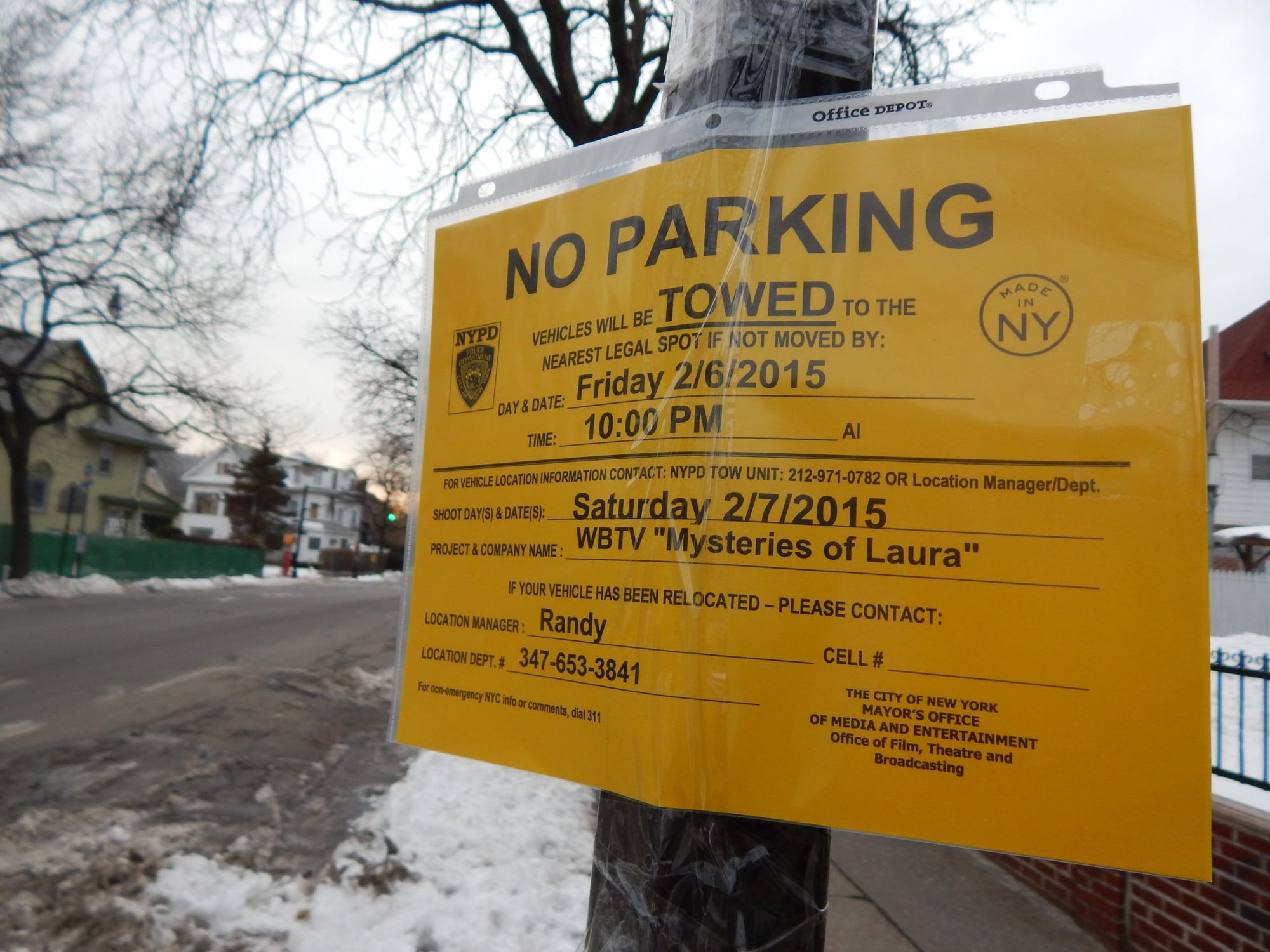 "The Mysteries of Laura," a new comedy-drama from NBC starring Debra Messing (of "Will & Grace"), will be filming along Church Avenue this Saturday, February 7.
We spotted signs for the filming from around Westminster Road to E. 16th Street on Church. If you're parked in that area, you'll need to move your car by 10pm on Friday, February 6, or it will be towed to the nearest legal spot. If your car has been relocated, call the location manager, Randy, at 347-653-3841.
We have yet to see the new show, but according to NBC, Messing stars as Laura Diamond, a brilliant NYPD homicide detective who finds both chaos and meaning trying to balance her day job with a crazy family life that includes two wild twin boys and often locking horns with her soon-to-be ex-husband.
If you spot other signs for this filming, or any others, let us know! You can email us at editor@ditmasparkcorner.com.