National School Walkout Rally In Prospect Park Next Wednesday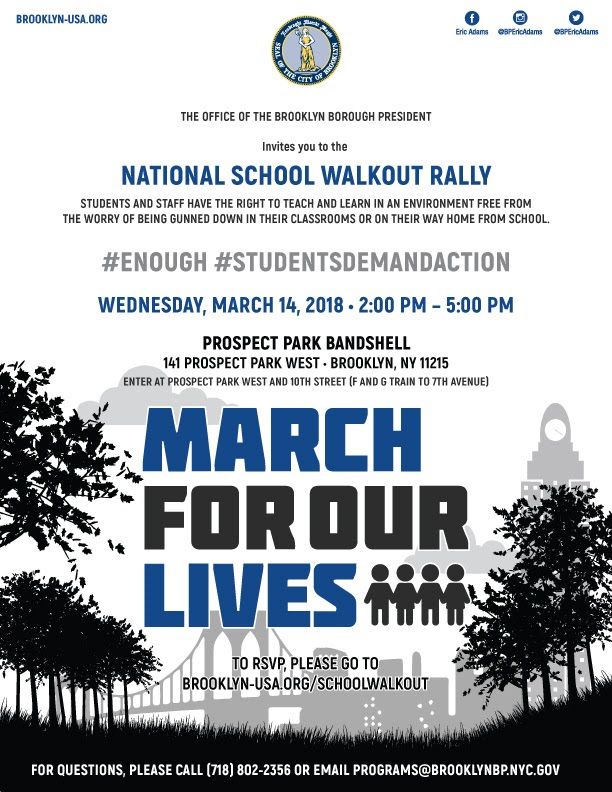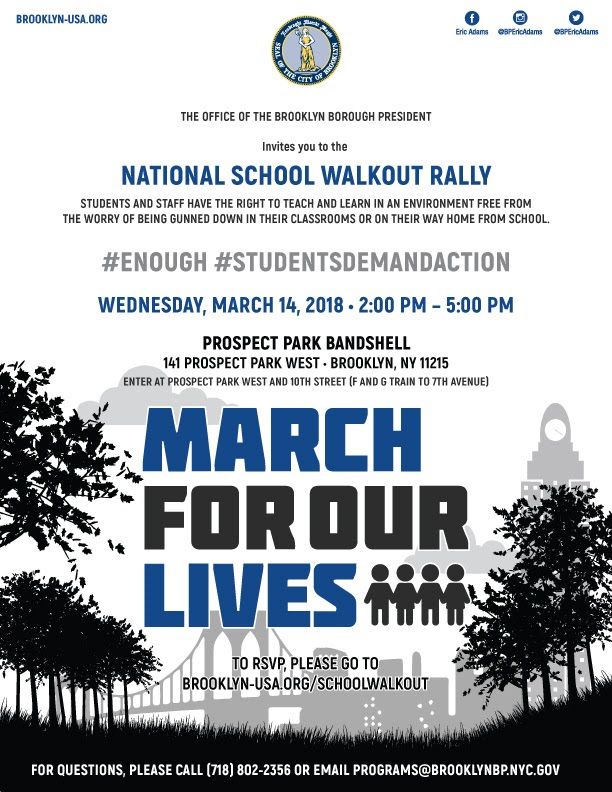 From Brooklyn Borough President Eric Adams:Friends,We are in a unique period in our nation's history. The greatest experience in growth is getting involved in a moment of change. Now is that moment. In the wake of the deadly mass shooting at Marjory Stoneman Douglas High School in Parkland, Florida, which resulted in the death of 17 students and teachers, I'm mobilizing a Brooklyn-wide, youth-led movement for meaningful gun reform.
In partnership with Council Member Brad Lander and other community leaders, I invite all students, educators, and allies across New York City to stand up and speak out against gun violence at the March for Our Lives National School Walkout Rally on Wednesday, March 14th at the Prospect Park Bandshell from 2:00 PM to 5:00 PM.
At this after-school rally, we will call and write legislators, learn how to speak truth to power, and build a Students' Bill of Rights. We will also have entertainers performing through the afternoon including hip-hop artist and Brooklyn native Joey Bada$$.
RSVP today by visiting brooklyn-usa.org/schoolwalkout or just indicate that you're "going" on the Facebook event page. If you have any questions, please email programs@brooklynbp.nyc.gov or call (718) 802-2356.Will you join us in the fight against gun violence and make your voice heard?
-Eric