Nathan's Jacks Up Prices To $3+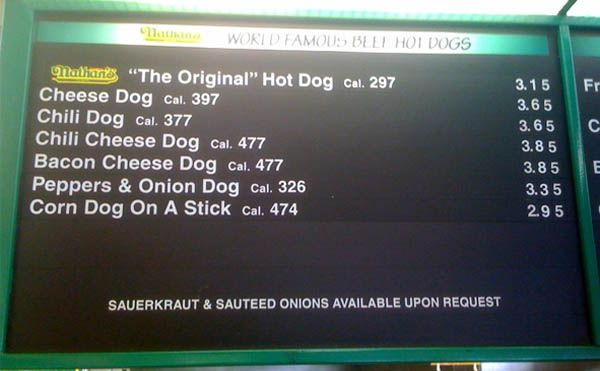 Ah, Nathan's Famous Hot Dogs. There is nothing more American, nothing more New York, nothing more Brooklyn than the original, Coney Island Nathan's. When it opened in 1916, one of those delicious and crisp hot dogs cost only five cents. As of today, those franks will run you a lot of beans: $3.15. Yes, you read that right. Three-friggin-sixteen.
Earlier this summer they were $2.95. Sure, it's only 20 cents, but at more then $3 for a single hot dog it's getting to the point where one has to ask if its really worth it for that nostalgic crunch? How long before Nathan's starts to charge $5 a weiner, like some other Brooklyn institution? What do you think? Will you pay?