Name the Eagle: 5 Finalists Selected In Brooklyn Public Library Contest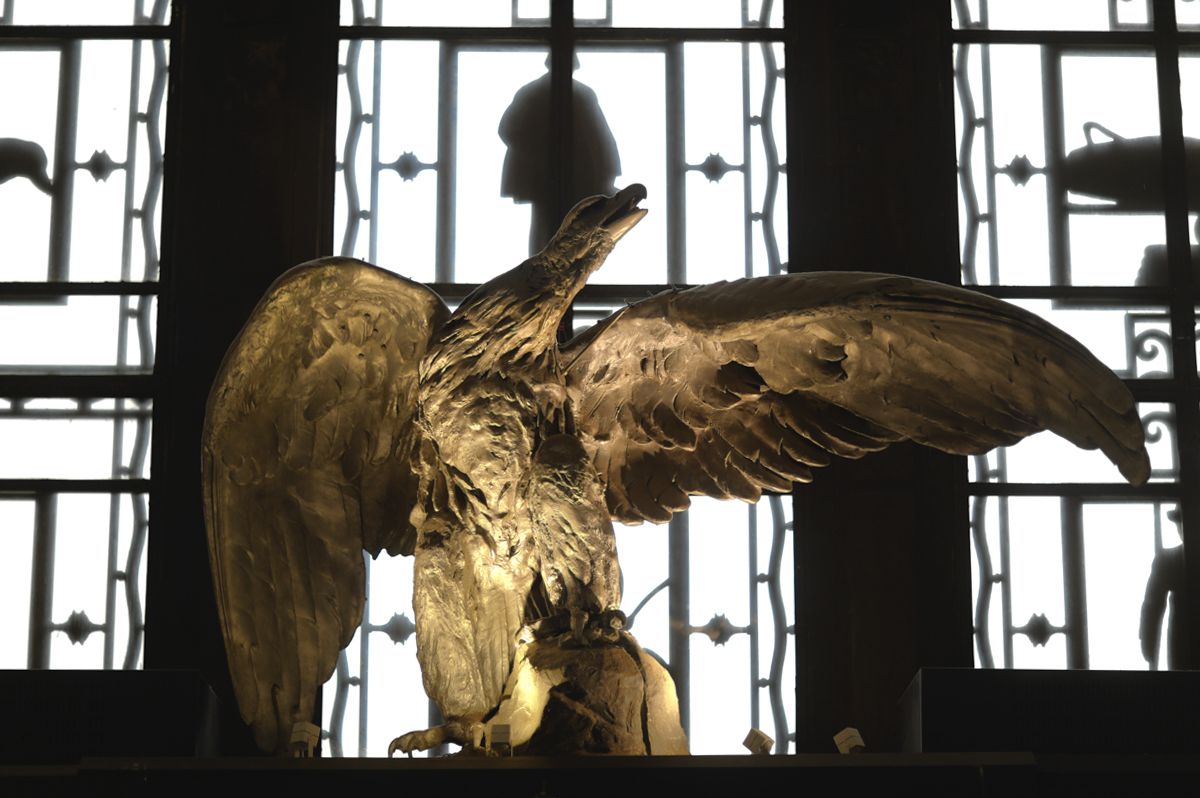 PROSPECT HEIGHTS – Back in October, the Brooklyn Public Library launched a contest to name the grandiose cast-copper eagle sculpture perched above the lobby of the Central Library branch at 10 Grand Army Plaza.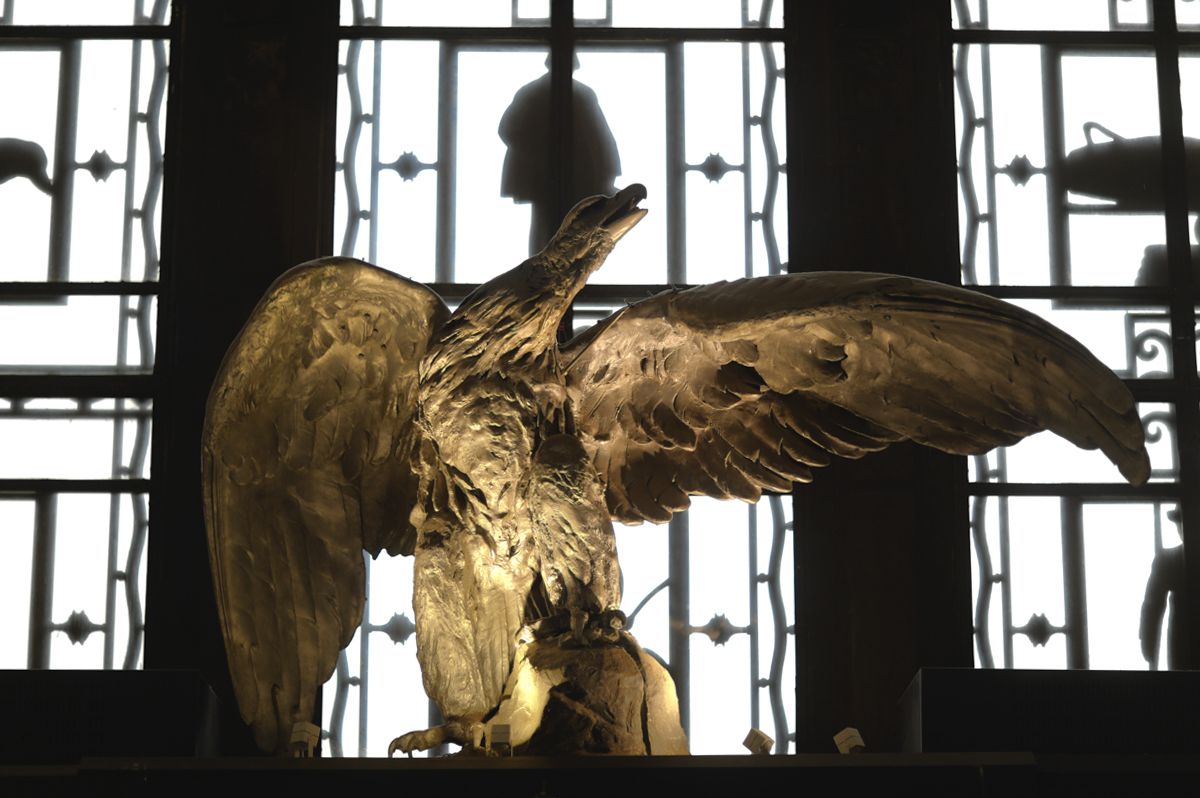 BPL received nearly 300 name suggestions submitted from across Brooklyn and even as far away as Los Angeles and Montreal. A team made up of BPL librarians, members of the Brooklyn Eagles, and staff from the Brooklyn Historical Society narrowed down the submissions to five finalists.
The eagle debuted at the Washington Street headquarters of the Brooklyn Daily Eagle in 1892 and moved to the Brooklyn Historical Society when the newspaper building was demolished in 1955. The Brooklyn Historical Society loaned the sculpture to the library in 1997 to commemorate the Brooklyn Daily Eagle's archive being part of the library's Brooklyn Collection—the largest public archive of Brooklyn's social and cultural history in the 19th and 20th centuries. Brooklyn Historical Society formally gifted the eagle sculpture to the Library this past summer.
Voters have until 5pm Friday, December 14 to vote for one of the five finalists. One vote per person.
Dodger (in honor of the Brooklyn Dodgers)
Emily (in honor of Emily Roebling)
Harmony (in reference to "different voices coming together to make a new voice that reflects everyone")
Ingersoll (in honor of Raymond Ingersoll, the former Brooklyn Borough President responsible for getting the Central Library built)
Winged Wonder (in reference to the inscription found on the exterior of the Central Branch—"Here are enshrined the longing of great hearts and noble things that tower above the tide, the magic word that winged wonder starts, the garnered wisdom that never dies.")
The person who submitted the winning name will receive a library gift bag. Visit bklynlibrary.org to vote.