N Train Delayed After Rain Gutter At 18th Ave Station Hits Train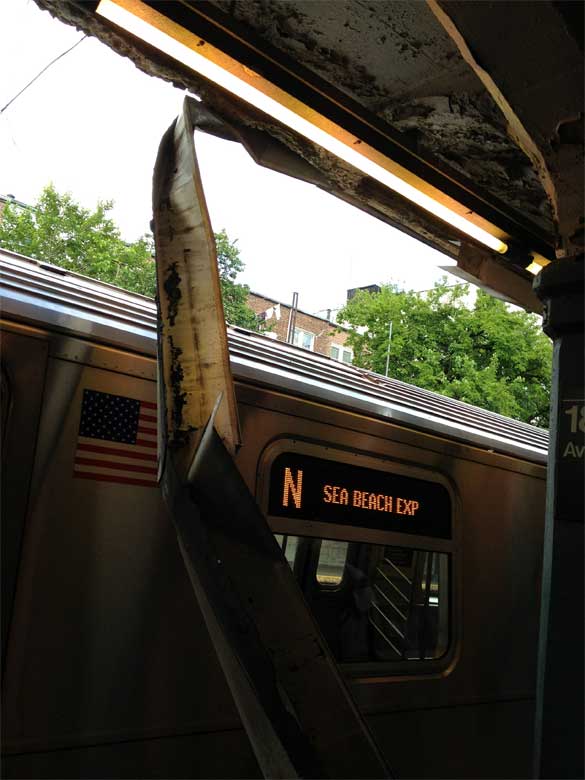 Reader Lana I. sent us the photo above, letting us know that Coney Island-bound N trains on the BMT Sea Beach Line were delayed at around 5:30 p.m. when a rain gutter collapsed and landed on a train car at 18th Avenue.
It's not a "huge deal," as Lana reports, but it does illustrate just one of the many, many reasons that the entire Sea Beach line needs restoration. The N train has some of the worst stations in the entire system, with cracked walls, peeling paint, water leaks and crumbling infrastructure everywhere. Even if it's not dangerous – and that's questionable; imagine if there was no train there and the gutter swung in and hit a straphanger – it does make for a miserable commute.
Unfortunately, according to the MTA website, none of the nine stations – from 8th Avenue to 86th Street – slated for the much-needed rehabilitation will see a lick of work until 2014; the project will last until 2018.
Can we wait until 2014 to see better stations? You tell us.