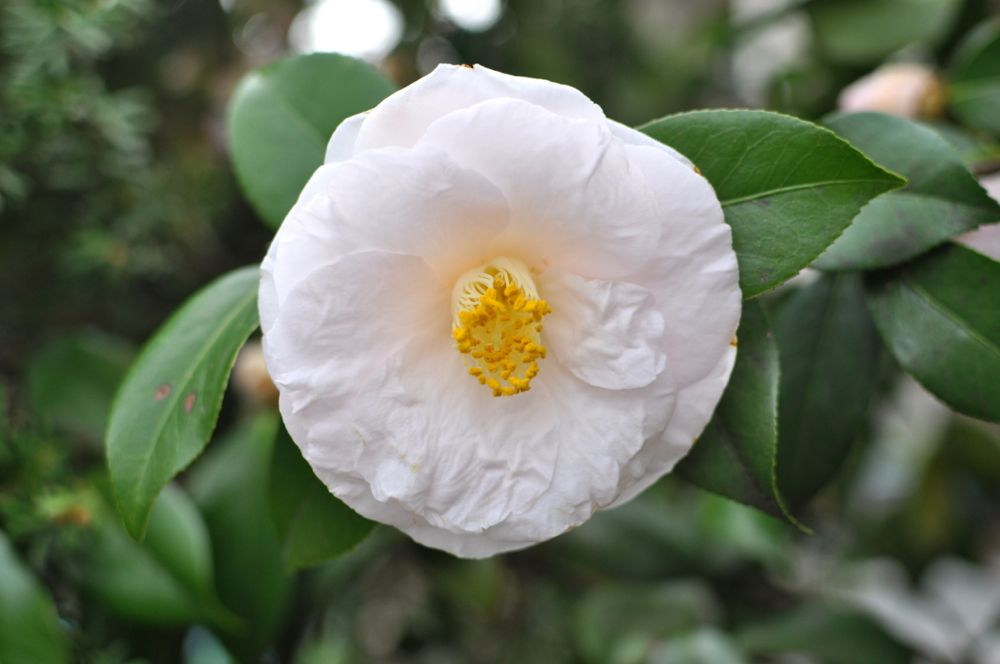 We keep seeing these pink and white flowers everywhere, and are curious to know more about them. It looks like at least some of them might be the Camellia japonica, one of the most common species of the Camellia genus. The Camellia japonica is native to China (where it is a lucky symbol for the New Year), Taiwan, and parts of Korea and Japan. The flowering shrub is sometimes called "the rose of winter," and is the official state flower of Alabama.
Any gardeners familiar with the plant, please don't hesitate to chime in!
On Westminster between Dorchester and Ditmas.