Myrtle Avenue Summer Series: Outdoor Fun All Season Long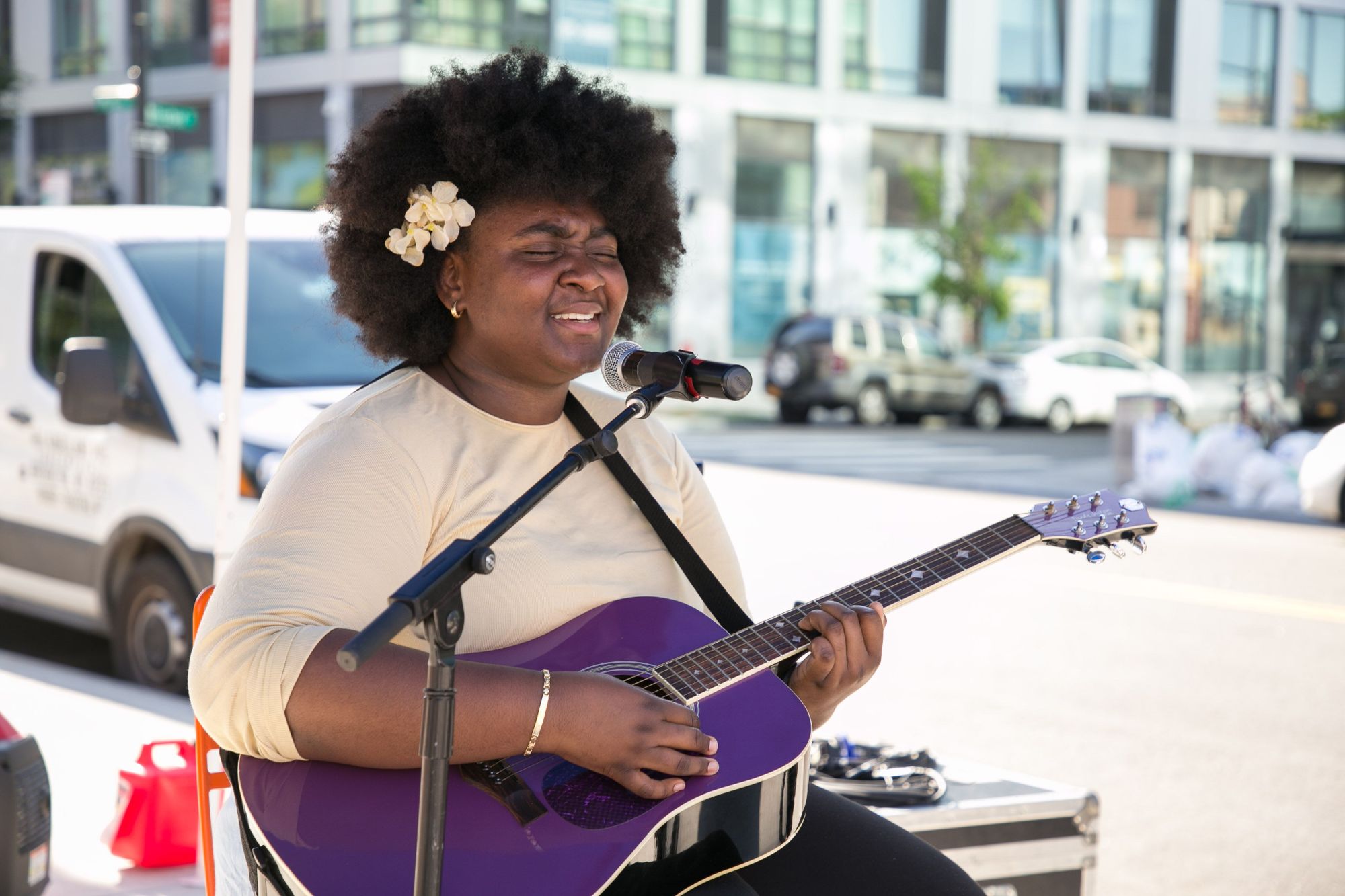 CLINTON HILL – Myrtle Avenue Brooklyn Partnership will present a packed schedule of outdoor programs this summer including lunchtime concerts, fitness classes, kids' activities, and more.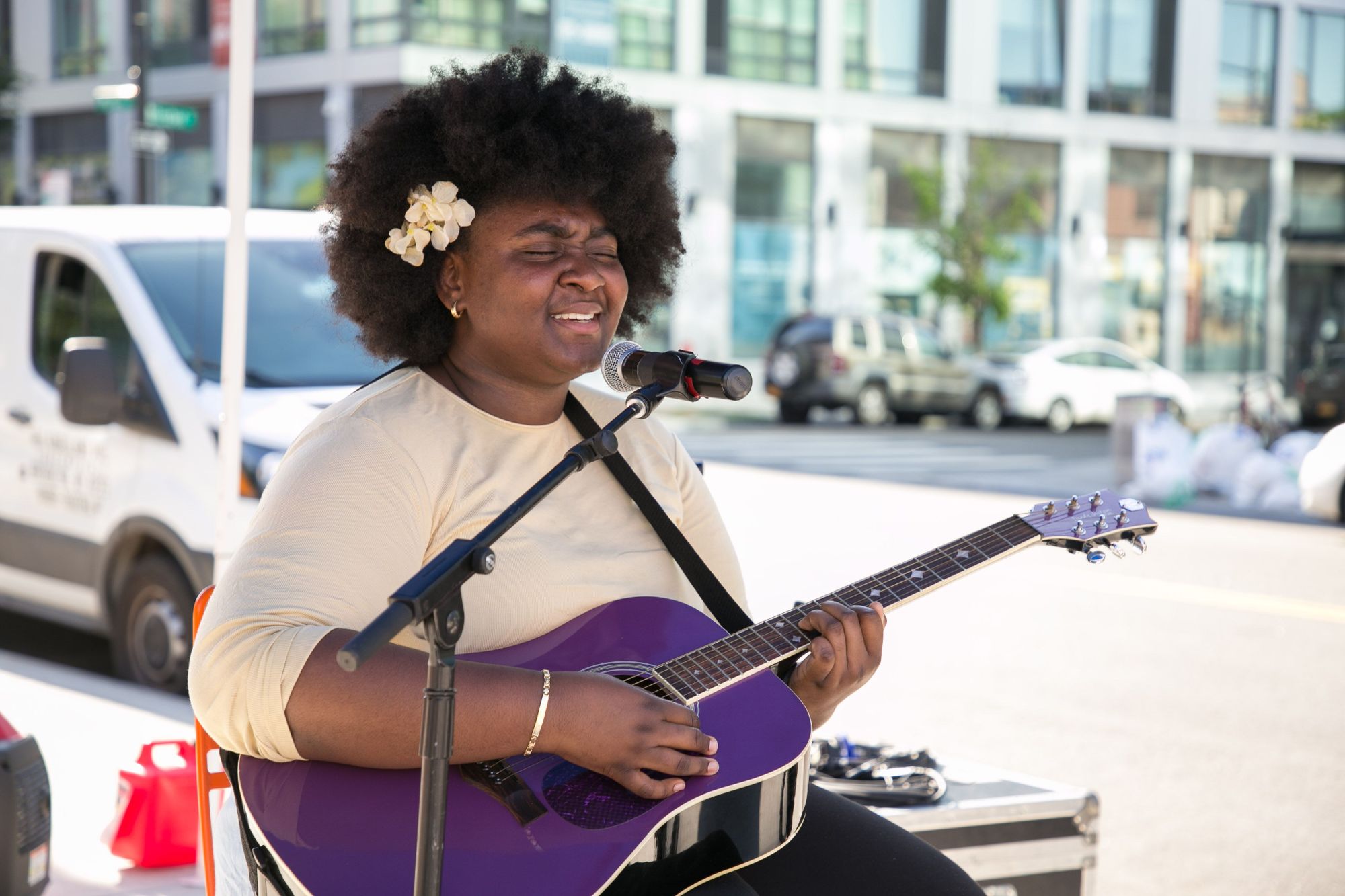 All of the events in the 2019 Myrtle Avenue Summer Series are free and will take place at Clinton Hill's Myrtle Avenue Plaza, the pedestrian plaza located on Myrtle between Hall Street and Emerson Place that was unveiled last summer.
The series will launch on June 1 with a boot camp fitness class by Vitality Health & Wellness Bar at 9am followed by a kids' arts & crafts session hosted by Blick Art Materials from 1pm to 4pm.
The high energy outdoor fitness classes will continue every Saturday through July 27. All the classes will feature boot camp workouts except June 8 which will be a kickboxing class with CKO Kickboxing. Don't forget every Tuesday through June, the Sunset Stretch Series will offer free yoga classes at the Myrtle Avenue Plaza at 7pm.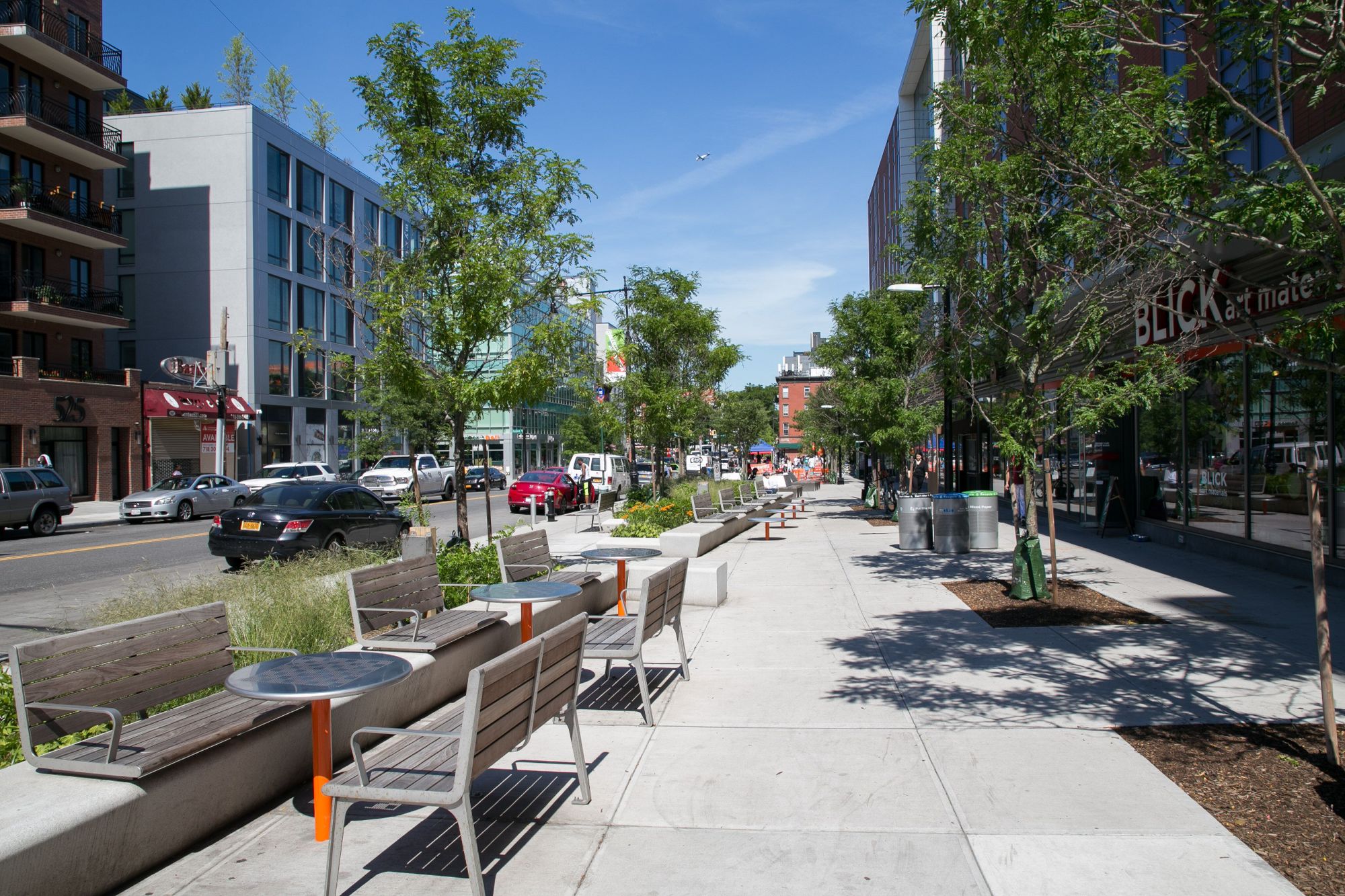 Blick Art Materials will be at the Plaza every Saturday through July with arts & crafts projects for kids including: make your own slime (May 18); make your own coaster (May 25); draw your own superhero (June 1); make a Father's Day card (June 8); paint a mini canvas (June 15); make origami animals (June 22); make  mini kites (June 29); make a puppet (July 6); decorate a mask (July 13); decorate a flower pot (July 20); and paint a teddy bear (July 27).
Game Day will take place every Sunday in June and July from 1pm to 5pm. Families are invited to visit the Plaza and play free games, including giant Jenga and Connect Four as well as classic games including chess, checkers, dominos, and more.
Kids will have the chance to get musical on select Thursday and Saturday mornings (10:30am) with concerts and sing-alongs. See the schedule below.
(Thu) June 27 – Funikijam
(Sat) June 29 – Hopalong Andrew
(Sat) July 13 – Funikijam
(Thu) July 18 – Surprise performer
(Sat) July 27 – Hopalong Andrew
Beginning June 4, the Plaza will present lunchtime concerts every Tuesday from 12pm to 2pm. Check out the lineup below.
June 4 – Utril Rhaburn
June 11 – Edwin Vazquez
June 18 – Mijori Goodwin
June 25 – Utril Rhaburn
July 2 – Edwin Vazquez
July 9 – Utril Rhaburn
July 16 – Mijori Goodwin
July 23 – Edwin Vazquez
July 30 – Mijori Goodwin
For more musical fun, the Plaza will be transformed into a dance floor on select Friday evenings for Dance Night (5pm to 8pm). Attendees can enjoy live music, free food and drink, and take dance lessons. The lineup includes:
June 21 – Salsa Night with Benny Lopez Latin Jazz
July 19 – Urban Line Dancing with Brooklyn Ed
Aug 23 – 90s Dance Night
"We are thrilled that the residents and merchants in our community are continuing to enjoy this vibrant public space," Myrtle Avenue Brooklyn Partnership Executive Director Chad Purkey said in statement announcing the programs. "We look forward to the 2019 Myrtle Avenue Summer Series in the Myrtle Avenue Plaza that will bring elements of wellness, art, and culture to the avenue and that allows us to showcase local businesses and artists, and provide free events all summer long for our community."
Visit myrtleave.org for the full event schedule and more information.