My House, New Burger Joint, Opens On Sheepshead Bay Road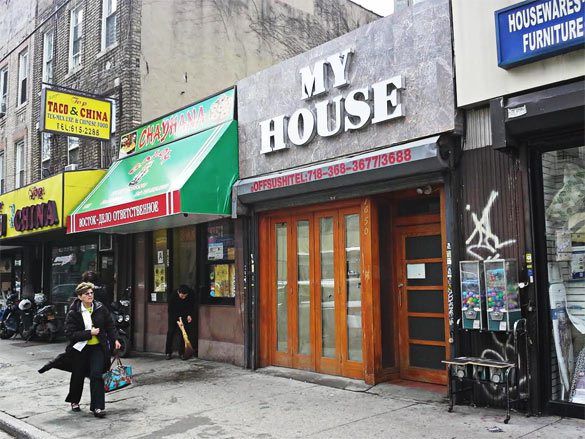 A new burger joint named My House is now serving up hot ground beef patties at 1650 Sheepshead Bay Road.
Signage for the store went up last week, and they opened the doors to the public this week. The owner, a partner in Yooberry Frozen Yogurt at 1501 Sheepshead Bay Road, said they're still fixing up the storefront but were eager to get food in the hands of a hungry clientele.
"It's almost done. We have to do a few more touch-ups, but because of the weather everyone has rescheduled. But right now it's open to the public," the owner said.
The storefront was most recently occupied by Ichiko Sushi, which opened in 2010 and never reopened after Superstorm Sandy. It's also the first time in nearly two decades that the location will not be a sushi joint, having been home to the strip's first sushi restaurant, Sakura, for many years.