Muni Meters Pop Up On Seventh Avenue To Surprise & Frustration Of Residents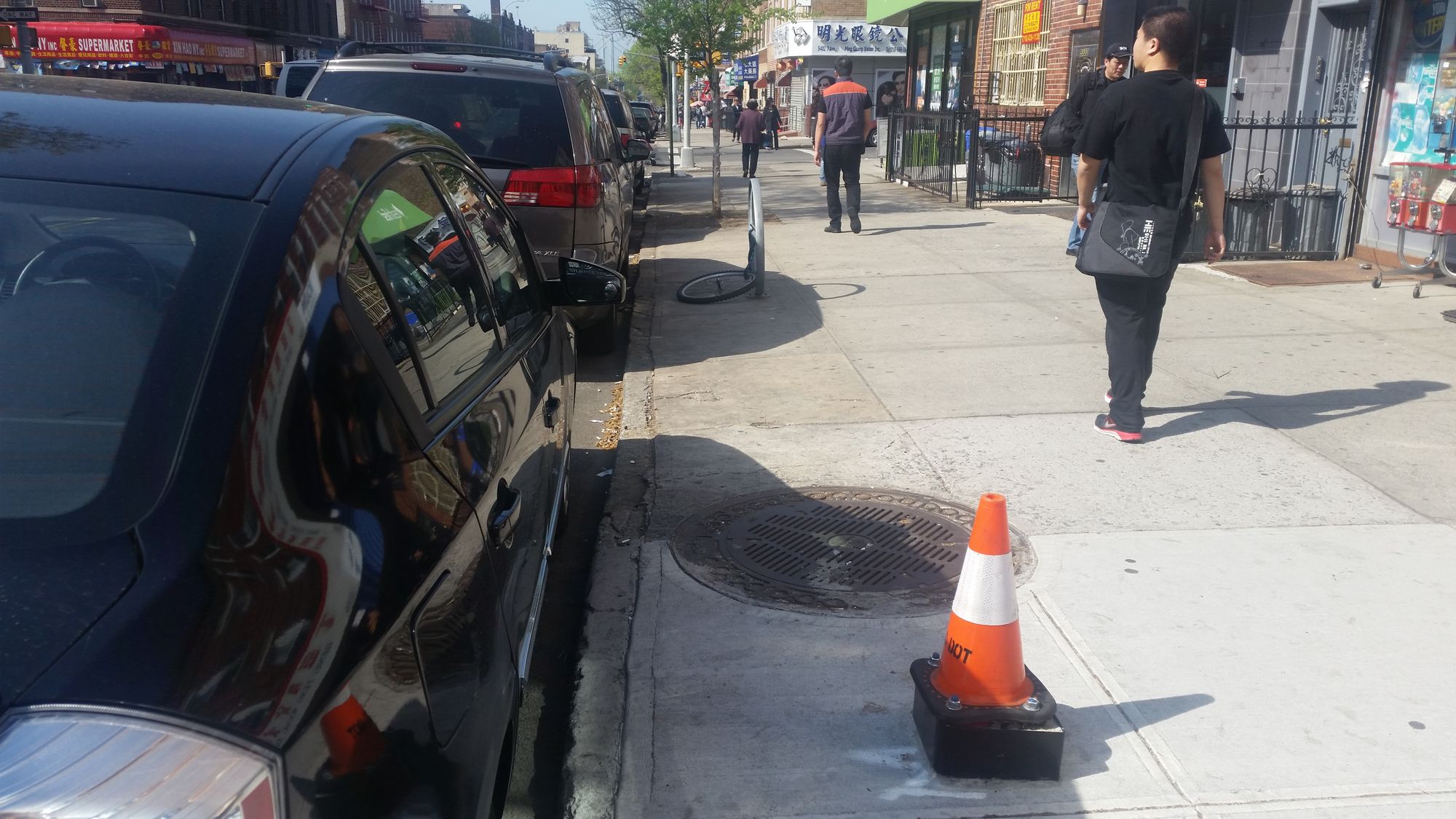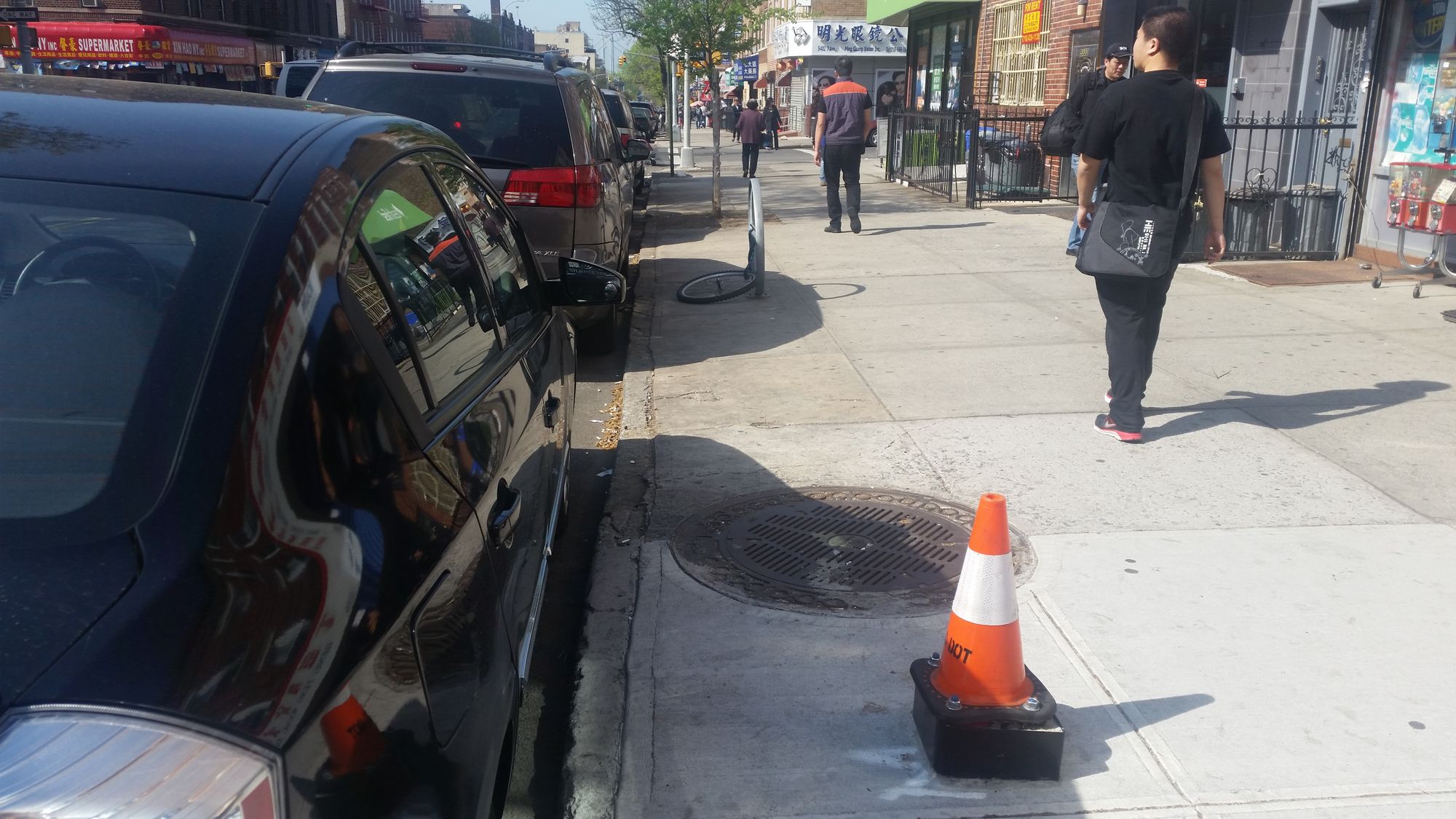 Muni-Meters are coming to portions of Seventh Avenue, although we don't yet know exactly when.
As some readers have noticed, over the past few weeks, metal stumps have appeared on the sidewalk on a stretch of the avenue in the 50s blocks, marked by orange safety cones and spray-painted with the letter "M" to denote the meters coming.
The move came as a surprise for many residents.
"It's messed up. It's because of new businesses coming in and [so the city can] make money," said Roland Bozk, who has lived on Seventh Avenue for 31 years and regularly parks along the commercial corridor of small businesses.
"They're crazy," agreed fellow neighbor Sandy C., who was putting groceries in her car at 53rd Street when we spoke. "It's become so commercial here in the last 10 years. I don't know where they're going to fit all the people in. I'm already sometimes looking for parking for one hour. Now meters? I don't know if it's going to help or if everyone is going to come at 5pm, pay for two hours, and then leave their car overnight."
Community activist Tony Giordano of the Sunset Parker Facebook group told us he was also taken by surprise. Giordano told us he is most upset that "there was no notice to the community," and he blamed elected officials for "doing it without a hearing or meeting."
Repeated requests to the city Department of Transportation for a timetable for when meter installation will be completed were not answered as of press time. We will keep you posted