Munchinette Moving Forward With Complete Overhaul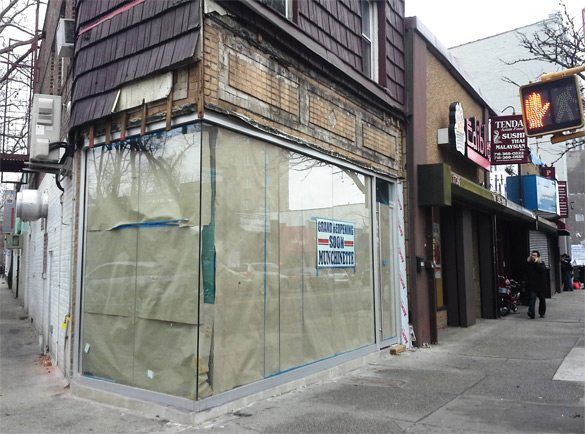 A sign hangs in the newly constructed glass storefront of Munchinette, at 1738 Sheepshead Bay Road, proudly declaring that the business will reopen soon.
The eatery – with its smoothies, wraps, sandwiches and protein shakes – has been closed ever since Superstorm Sandy flooded the corridor. Although we haven't spoken to the owner since the storm, we know he has been planning to give the entire place a facelift for several years.
The new space is already looking good, with the storefront's walls built out all the way to its property line, adding a bit of space. We, and hundreds of Bally's members, I'm sure, are looking forward to their reopening.