Mugger Poses As Cop, Robs Victims In Three Separate Incidents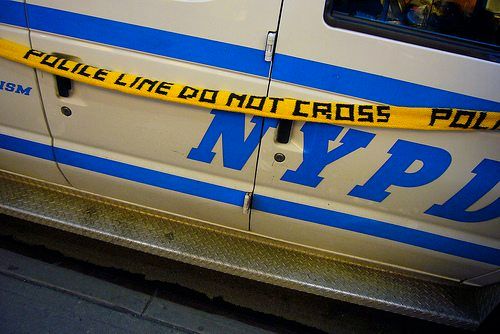 Cops believe the same man is behind a handful of incidents in Sheepshead Bay in which the suspect posed as a police officer, flashed a gun and demanded property before running off.
The suspect is described as a black male, approximately 35 years old, 5'7″ tall and approximately 160 lbs, and is believed to have struck at least three times in five days.
The first incident occurred on October 1 at Brown Street near Avenue Z. The suspect went up to a delivery man at approximately 7:10pm, pushed a silver gun to his chest and said, "I'm the police, give me your ID," according to police. The suspect then took his wallet, which contained cash, and fled on foot.
Two days later, on October 3 at approximately 6:45pm, the victim was waiting for an elevator inside the lobby of a building at Avenue V and Batchelder Street. The suspect entered and flashed a gun, saying "Stop, police, you're selling drugs. Let me see your driver's license and ID." The phony cop took the ID and fled on foot.
Then, on October 5, at approximately 12:30pm, the suspect walked into a Rite Aid at Kings Highway and East 18th Street where his ruse got more elaborate. He told an employee that two men would enter the store and remove merchandise, and then he, a cop, would arrest them outside. The worker wasn't fooled and asked for identification. The suspect fled.
No one was hurt in any of the incidents.
Anyone with information in regards to this missing person is asked to call Crime Stoppers at 1-800-577-TIPS (8477).  The public can also submit their tips by logging onto the Crime Stoppers website at WWW.NYPDCRIMESTOPPERS.COM or by texting their tips to 274637 (CRIMES) then enter TIP577.