MTA Soliciting Rider Feedback for Brooklyn Bus Route Redesign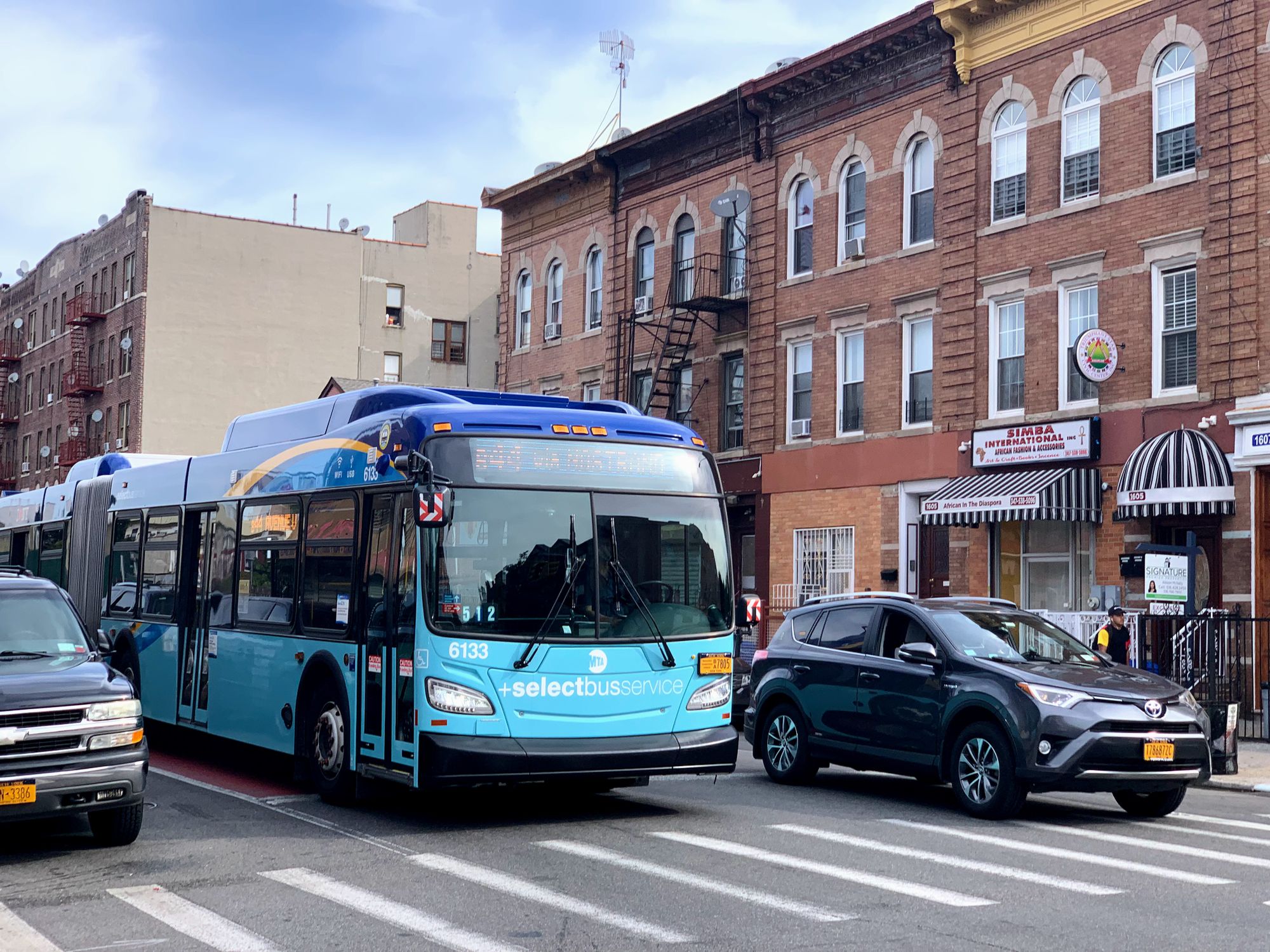 The Metropolitan Transportation Authority (MTA) has begun to study Brooklyn's bus network in preparation for a redesign and said that it would host 10 community open houses to solicit input on which routes to fix and how.
The authority has already begun reaching out to commuters at local bus stops, conducting surveys to determine how routes can be improved. MTA workers have in the past week spoken to riders in Williamsburg, Downtown Brooklyn, and Bushwick, and on Thursday will be at Broadway Junction. You can weigh in online here.
Brooklyn will be the fourth borough that the MTA will redesign the bus network of, following Staten Island, the Bronx, and Queens. Staten Island's redesign has been completed, while those in the Bronx and Queens are still in the planning phases. Many of Brooklyn's routes are the descendants of old streetcar lines, and while some routes have been added and others have been augmented to some degree, the network itself has stayed largely the same since the 1950s.
650,000 people rely on Brooklyn's 72 bus lines on weekdays to get where they're going, according to the agency. Nonetheless, Brooklyn's buses travel at an abysmal 7.7 miles per hour on average, a decline of 3 percent since 2016. The result of worsening service has been declining ridership: the MTA says that since 2016, local bus ridership has dropped 14 percent and express bus ridership has dropped 10 percent.
The redesign will take a holistic look at the borough's entire bus network to determine which routes need to be changed. In keeping with the strategy in the other boroughs, the redesign will attempt to speed up the buses, eliminate redundancies (when multiple bus lines stop unnecessarily along the same route), and reorient routes to better reflect where people now actually board and get off buses. The MTA and DOT also plan on expanding bus priority signaling at intersections.
The MTA says that riders and agency honchos will have to come to decisions on three questions: whether riders prefer greater "frequency" (more frequent service but covering a smaller area) or better "coverage" (less frequent service but with buses having greater coverage in the borough) in bus service; whether they prefer "simple, direct routes" or "complex, indirect routes;" and whether riders want more stops (resulting in a shorter walk to the bus and a longer ride) or fewer stops (meaning a longer walk to the bus but a shorter ride).
Close stops are a particular problem for Brooklyn. The Tri-State Transportation Campaign found in a recent report that Brooklyn is the city's "coziest borough" with regard to closely-spaced bus stops: 11 "stop pairs" in the borough are spaced closer than 262 feet from one another, far below the 750 feet the MTA adopted as a standard minimum in the 1980s. At one pair on the B54, on Myrtle Avenue at Clinton Ave, the stops are spaced only 210 feet apart from one another, constituting less than a single block.
Riders will have the opportunity to provide input to agency officials at ten open houses during October and November.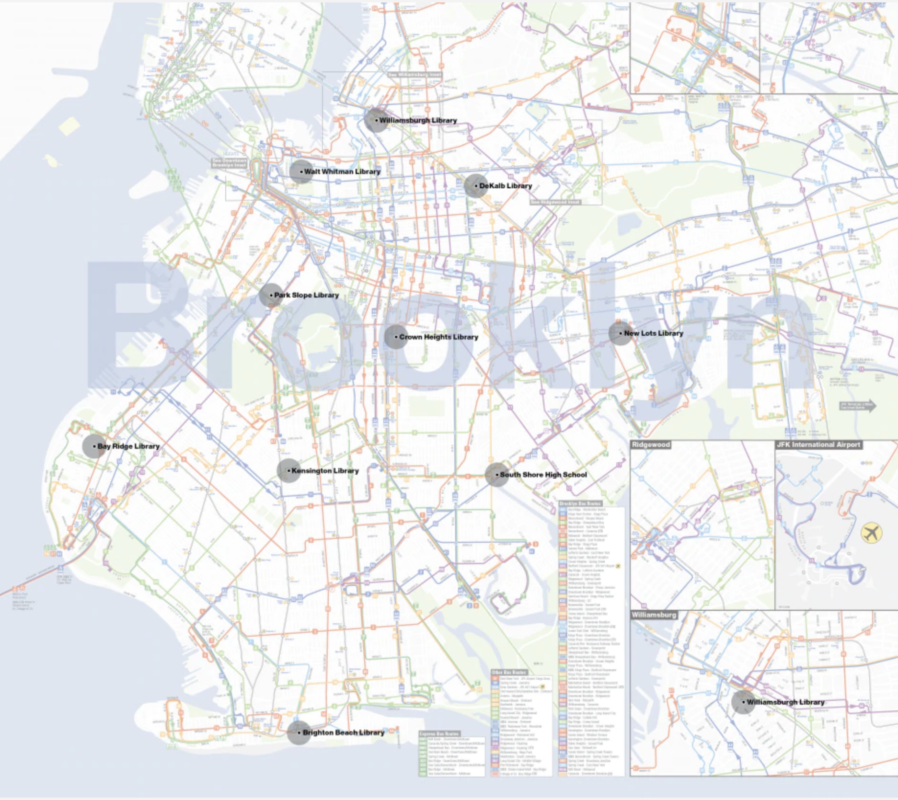 The list of open houses can be found below:
Tuesday, October 29: DeKalb Library, 790 Bushwick Ave
Wednesday, October 30: Crown Heights Library, 560 New York Ave
Monday, November 4: South Shore High School, 6565 Flatlands Ave
Wednesday, November 6: New Lots Library, 665 New Lots Ave
Thursday, November 7: Williamsburgh Library, 240 Division Ave
Tuesday, November 12: Park Slope Library, 431 6th Ave
Wednesday, November 13: Bay Ridge Library, 7223 Ridge Blvd
Tuesday, November 19: Brighton Beach Library, 16 Brighton 1st Rd
Wednesday, November 20: Walt Whitman Library, 93 St. Edwards St
Thursday, November 21: Kensington Library, 4207 18th Ave