MTA Releases RFP For Residential Development Above 61st Street Freight Rail Tracks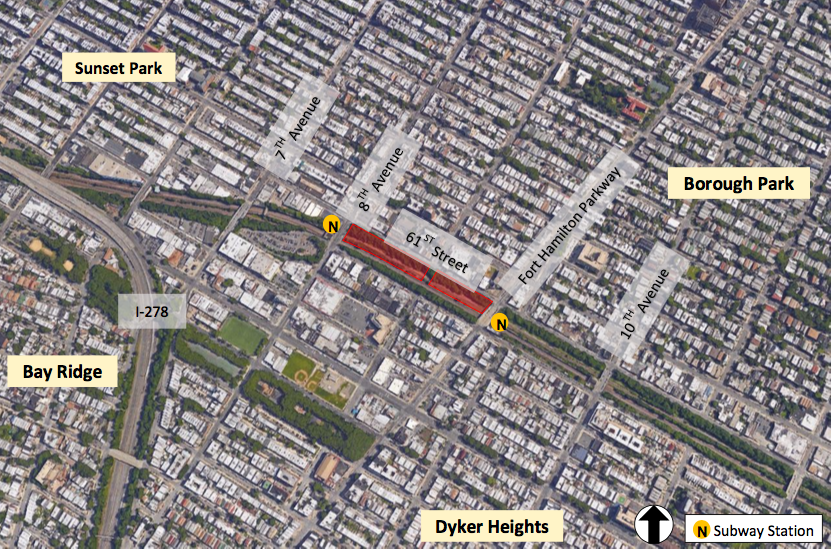 SUNSET PARK – The MTA released a Request for Proposals (RFP) today to develop the airspace above a 3.8-acre section of the LIRR Bay Ridge Branch freight rail corridor located on 61st Street between Fort Hamilton Parkway and 8th Avenue.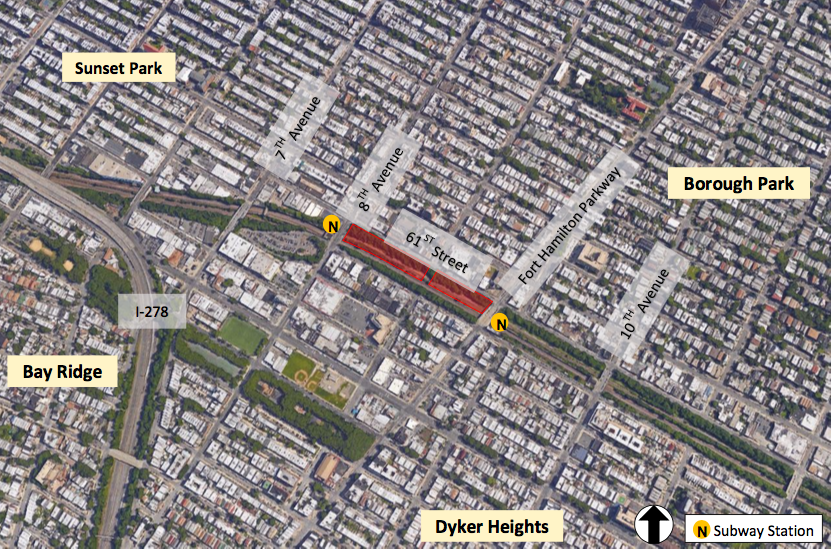 The MTA is looking for proposals that include affordable and market-rate residential units, retail and office space, and parking while maintaining the character of the neighborhood. The new development would provide a source of revenue for the MTA.
According to the RFP, the development site borders several neighborhoods—Sunset Park to the north, Borough Park to the east, Dyker Heights to the south, and Bay Ridge to the west. The site is also located between two subway stations—the 8th Avenue Station on the western end, and the Fort Hamilton Parkway Station on the eastern side.
In order to protect "current and future freight rail operations," the RFP requires that the development be built on a platform spanning over the rail tracks, with an overhead clearance of twenty-two feet above the top existing rail.
"This monumental project is a long time in the making and I am very pleased to see that it is finally commencing," Senator Simcha Felder said in an announcement released on Wednesday. Felder, according to Kings County Politics, has been working to have the 61st Street site developed since serving on the City Council from 2001 to 2013. "Affordable housing is desperately needed in the neighborhood and I applaud the MTA for issuing this proposal to build new housing opportunities."
According to Felder's release, "The neighborhood has experienced rapid population increases over the past few decades and this project will bring much needed housing opportunities to the community while also providing the MTA with a much-needed long-term revenue stream."
Visit the MTA website to see the 61st Street Overbuild RFP. The deadline for submissions is Friday, April 27, 2018.