MTA Pushing Ahead With Plan To Use Chinese Steel On Verrazano Deck Project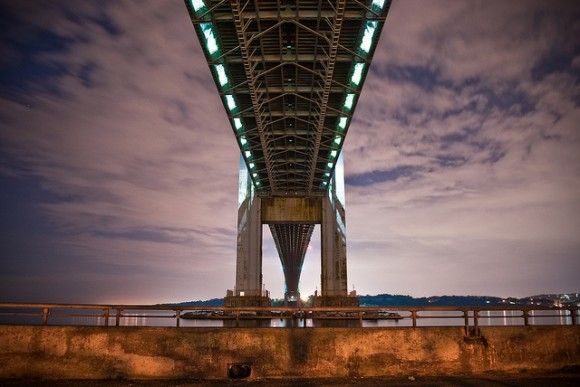 Despite a campaign mounted by local politicians, the MTA is going full speed ahead with its plan to import Chinese steel products in their planned $235 million renovation of the Verrazano-Narrows Bridge. The New York Daily News is reporting that the MTA simply couldn't find a US steel maker with the ability to manufacture the steel products they need, while union reps have insisted that the MTA is simply searching for the cheapest deal possible.
As we've previously reported, State Senator Diane Savino and Assemblywoman Nicole Malliotakis joined forces to condemn the MTA for importing inferior quality steel products. They argued that the MTA was sacrificing safety by using cheaper Chinese steel products and labor. According to the Daily News report, union reps were outraged at the MTA's cost saving maneuver.
"It's a kick in the teeth. There's a lot of New Yorkers who would be thrilled to work on this project. It should be American made," United Steelworkers' Vice President Tom Conway told the Daily News.
The MTA countered with a statement that claimed that manufacturing the specific steel products they need produced is impossible in the United States.
"(The agency) worked diligently to find an American steel manufacturer with the capability, experience and desire to fabricate the steel bridge deck … the MTA could not find an American fabricator," the MTA's statement read.
The MTA promised that all Chinese steel would have to meet strict US safety guidelines and requirements and that the finished steel parts in China will be reassembled by American workers.
While the MTA claims that logistics and manufacturing limitations were the main reasons they looked to China, Conway pinned the issue entirely on money.
"This job here is about $30 an hour. In China, the workers will get anywhere from $10 to $15 a day," Conway told the Daily News.
Construction on the project has already commenced.