Move With Grace Expands Into Former Karrot Health Food Store On Myrtle Avenue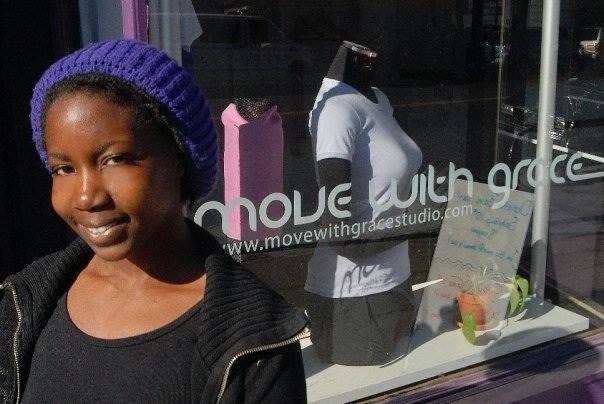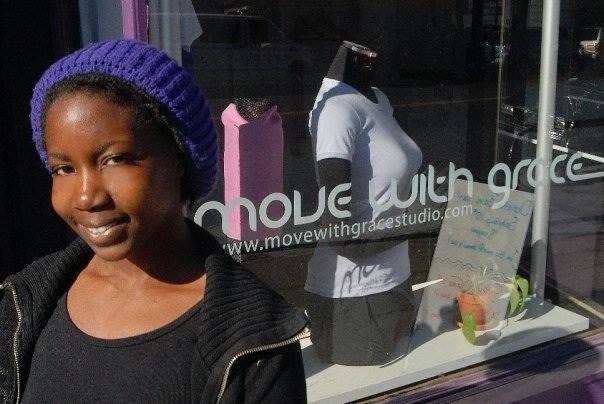 We've got a spring in our step after hearing this news: local yoga and juice studio Move With Grace is expanding to a second location — located just a few doors away at the former Karrot health food store!
It's been a year since Karrot closed after 13 years at 431 Myrtle Avenue, at Clinton Avenue, and we can't be the only ones glad that the large corner store with the large windows will remain home to another small business — especially one that is run by an existing neighbor and entrepreneur.
Grace Tappin, owner of the now 10-year-old Move With Grace (469 Myrtle Avenue, between Washington and Hall), will be soft opening the new Move With Grace: Sun Studio space next week, with a grand opening planned in a few weeks.
"I opened my first studio at a time when there were no other yoga storefronts anywhere near the vicinity and have worked with thousands of residents, visitors and tourists over the past 10 years," Tappin said, also explaining why she wanted her expansion to remain in the community. "Our foundation is here, this is my first business ever, we know a lot of people. And the new space has these great windows."
The Sun Studio is three years in the making and is partially funded thanks to a crowdfunding effort in 2014. Now, once renovations are complete, it will be home to MWG's therapeutic, yoga, and meditation movement, such as Yin Yoga and dynamic Warrior Yoga in beginner and advanced formats.
There will also be cold-pressed juices prepared on-site, available for juice delivery.
The original Move With Grace space will continue to hold fitness and dance classes, as well as serving as a retail space for active wear for men and women, yoga inspired jewelry, natural products, gifts, mats, bags as well as a variety of accessories to meet your yoga and fitness lifestyle needs.
New teachers are already waiting to get started. Senior classes will remain in the schedule and there will continue to be kids programming, such as the pre-school of rock on Tuesdays, as well as summer activities such as a dance-and-drum camp from a Bed-Stuy based group Asasa Yaa Dance School.
New classes will include ballet, pilates and barre, and there will be open practice time for individuals looking to enhance their own practice independent of classes. Private instructors will also be able to rent space.
Students who are new to Move With Grace will be eligible for the $49 for 30 days special. A variety of packages to suit specific class needs are also available.
Congrats and good luck to Move With Grace!