Motorcyclist Struck by Car in East New York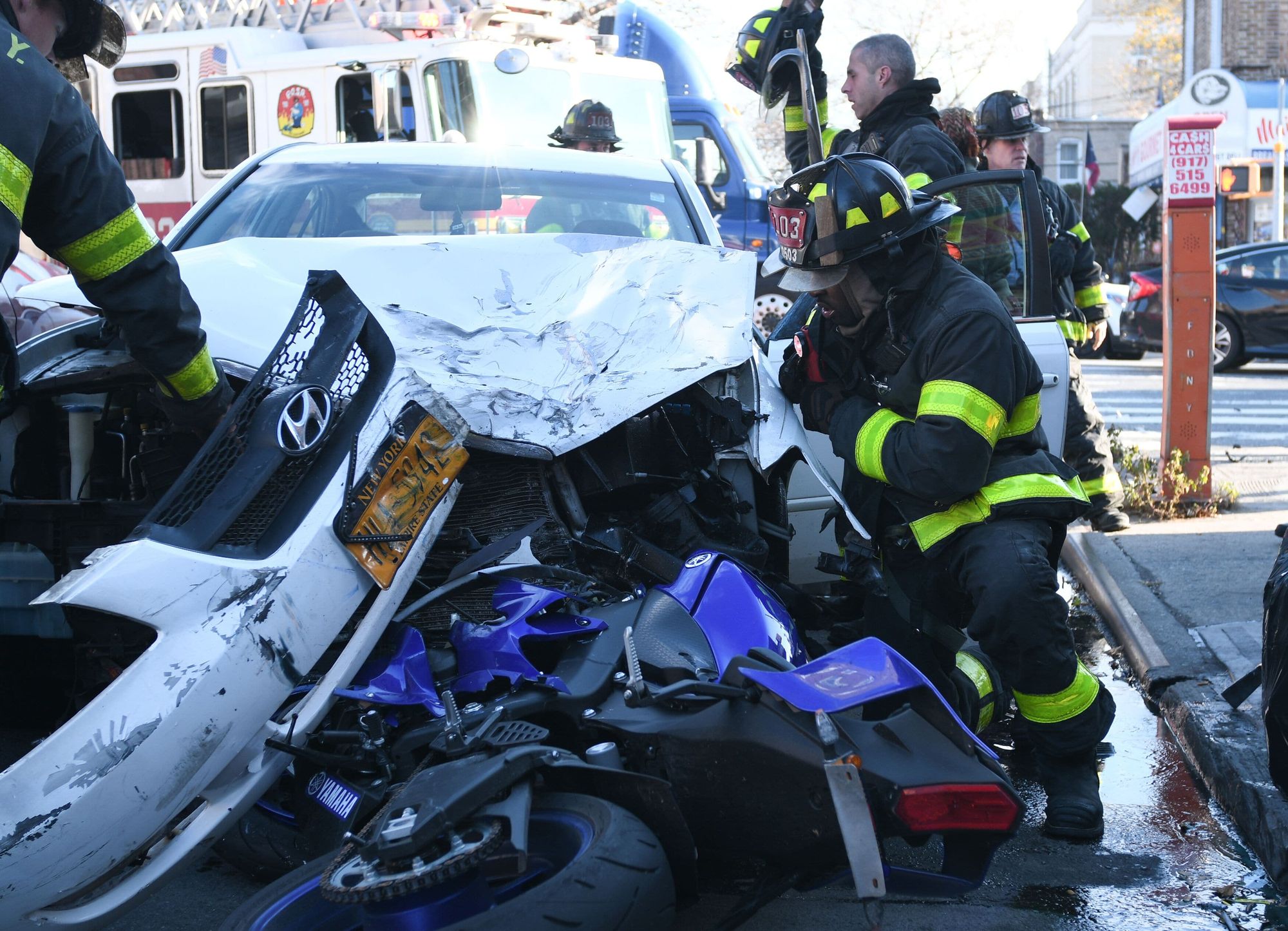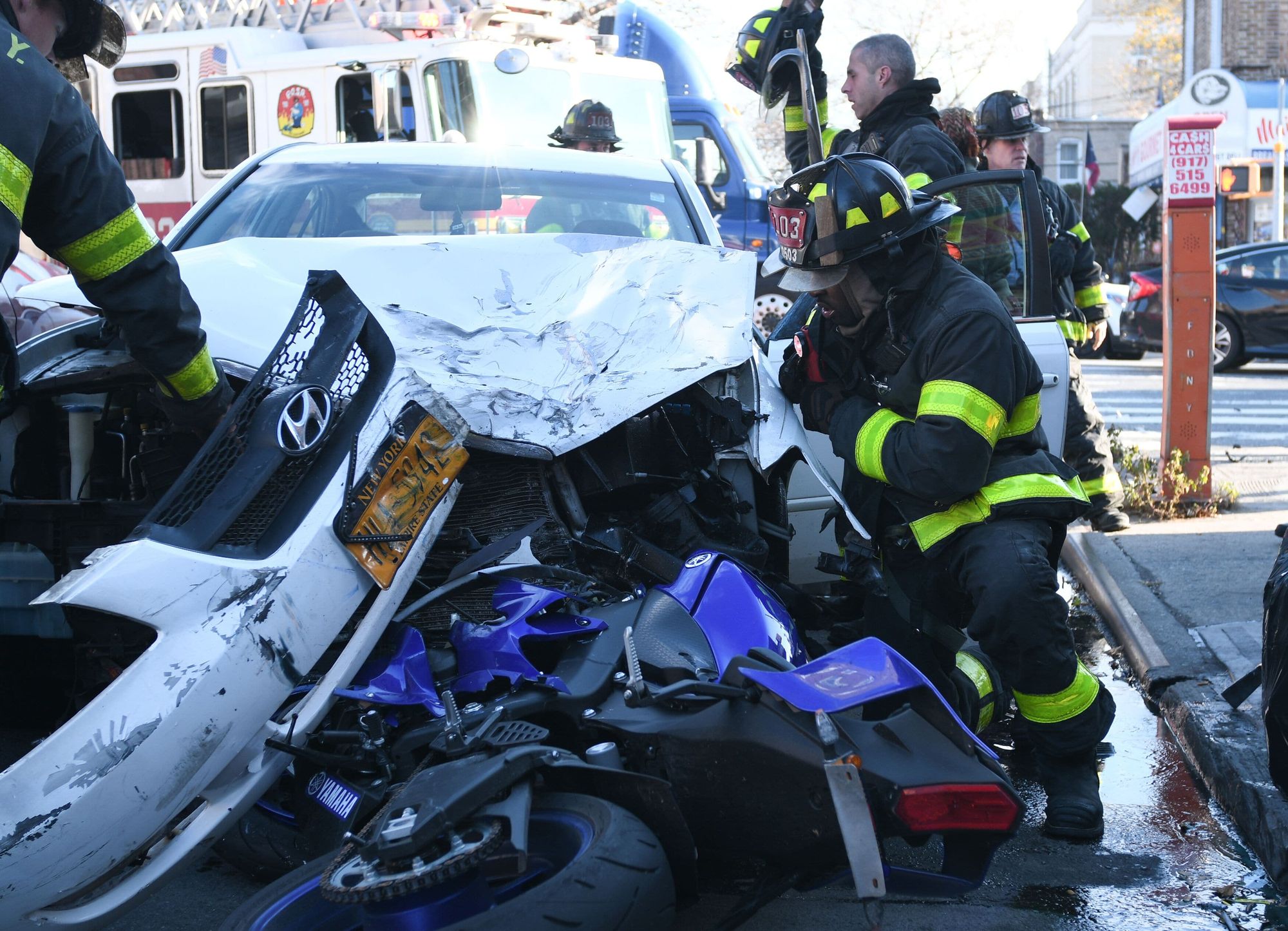 EAST NEW YORK —  A motorcyclist was struck by a car this morning in East New York.
A motorcyclist traveling southbound at the intersection of Hegeman Avenue and Pennsylvania Avenue was struck by a white Hyundai around 9 a.m. The motorcyclist was thrown 20 feet away from the crash site.
Firefighters, FDNY EMS, and Officers from the 75th Precinct responded to multiple phone calls in regards to the incident. The victim on the motorcycle was removed in critical condition to Brookdale Hospital.
The NYPD  Highway investigation Unit is investigating the incident.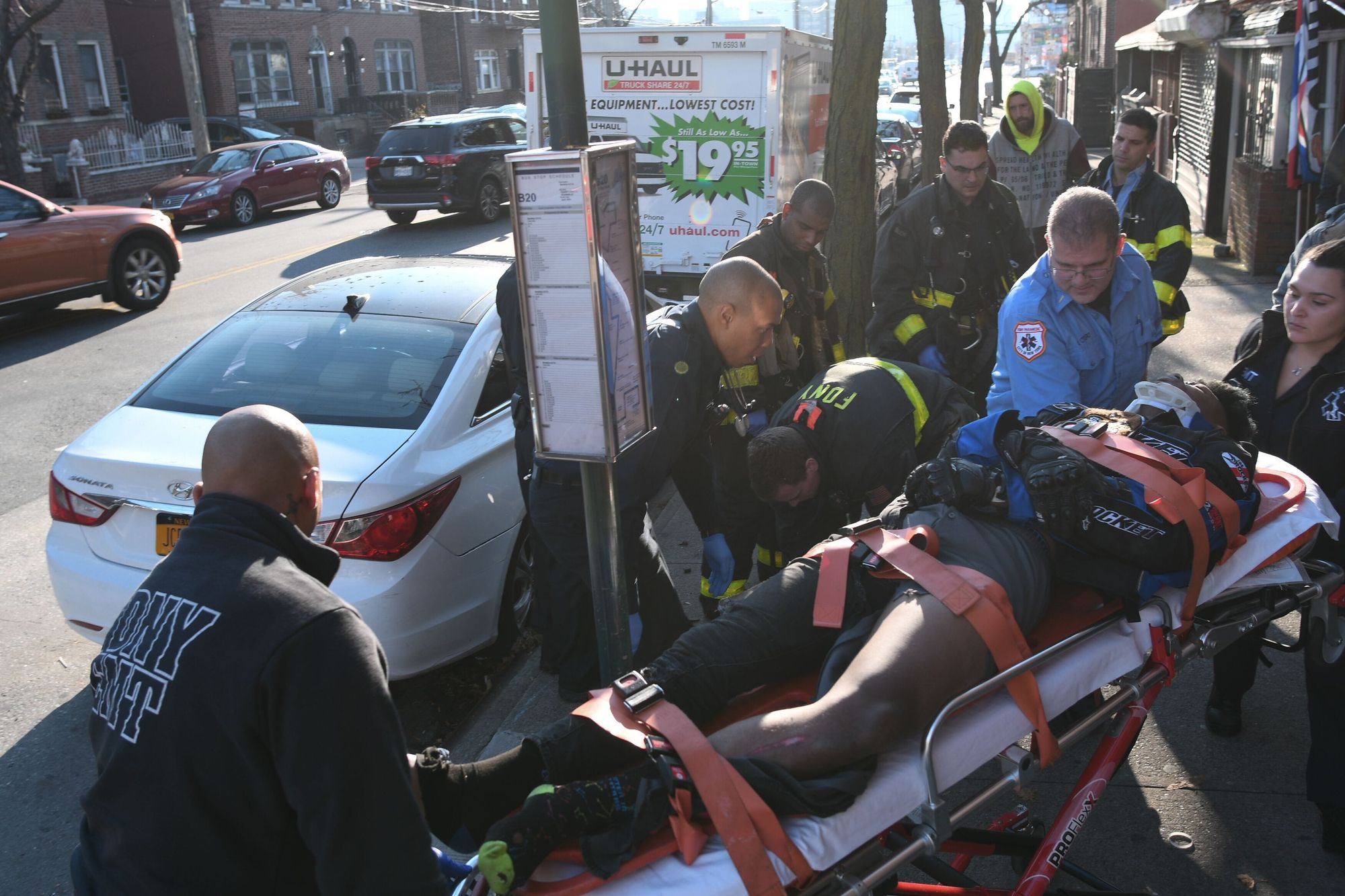 UPDATE the model of the car was corrected to Hyundai.