Mother's Day Guide To Manicures & Pedicures At Kensington Salons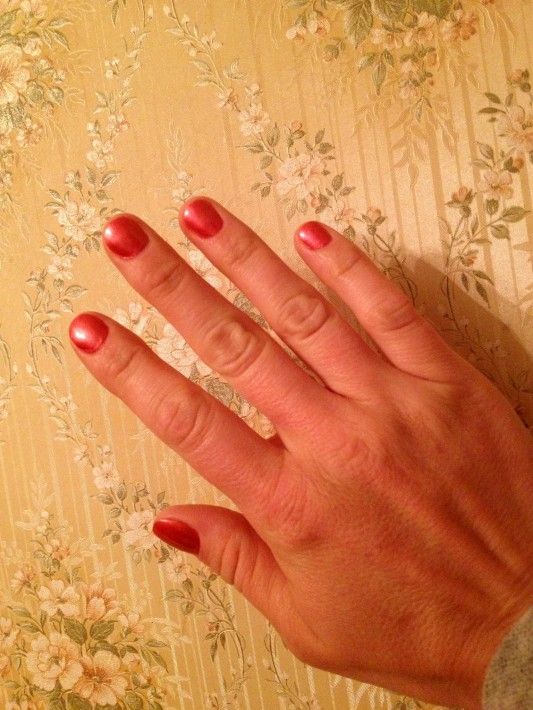 I imagined that, in the name of researching Mother's Day gifts, I'd get a manicure and pedicure from all 10 nail salons in Kensington. Most of my time would be spent on Church Ave — the stretch between McDonald and Ocean Parkway might as well be called Nail Salon Alley.
In the end, there was only time for one mani/pedi. I relied on past research, Yelp, and other neighbors' experiences to pull together this round-up. Here is what to expect:
• $20 plus tip will buy a standard mani/pedi at most salons.
• Spending more will often result in better service.
I frequented Grace Cc Nail Salon (408 Church Ave) when I was pregnant with Number Three and because they messaged my swollen legs, I've since treated my cousin, sisters, niece, and friends to Grace mani/pedis. The ambiance is spot on.
Yelp reviews, though, call Grace hit or miss. Additionally, Grace has two mani/pedi prices: the $20 Monday-Wednesday rate and the "anytime" rate. The difference is only $5 but if you purchase Mom a gift certificate, be sure to tell her the days she can go for pampering.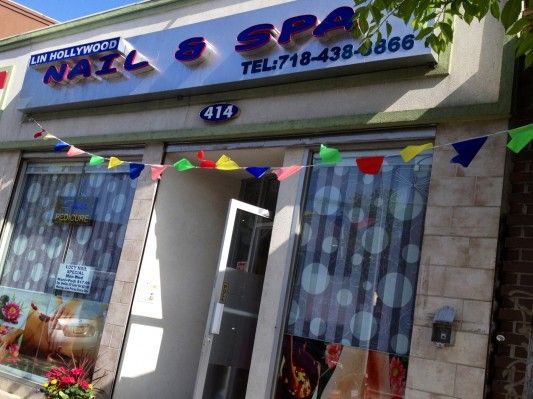 I popped into Lin Hollywood (414 Church Ave), formerly Amy's Nail Salon, to expand my research. The prices posted outside Lin Hollywood are standard for Church Ave–$20. Inside, the salon is divided into two small but packed rooms. I decided not to wait, but a stream of women filing in after me proved Lin Hollywood is doing something right.
One review on Foursquare notes that the staff are all "attentive to details and really sweet."
SL Nail Salon (409 Church Ave) isn't open on Sunday, when I was walking around, and doesn't have any reviews. They told us by phone that a mani/pedi runs $17, and that, except for Sunday when they're closed, they're open daily from 9:30am to 7:30pm. Have you been there? What's it like?
Nail Plus (325 Church Ave) has a great ambiance, which is a nice treat. But is it worth $35, which is $15 more than most other Church Ave salons? I contemplated the additional cost while eying the seemingly cozy massage chairs. In the end I chose money over ambiance.
People who frequent Nail Plus, though, seem to love it. Nail Plus charges more because the quality and service are superior. Yelp reviewers say: "The best I've found in Kensington," "I have been going to this nail salon for two years and I love it," and "This is my favorite nail place EVER."
I took my friend's daughters, visiting from the Midwest, to Ava Nails (219 Church Ave) back in 2008. The technician added nail art to the girls' ring fingers for free marking the beginning of their fabulous New York vacation.
A more recent visit was perfectly satisfactory. Ava is clean, even if the florescent lighting isn't inviting. At least the technicians can see what they're doing. Ava is loyal to its regular customers. The technician turned down a walk-in because she had an appointment with a regular, who received royal treatment.
The total cost of my mani/pedi was $20 plus a $5 tip. I had two technicians, and I assumed they split the tip.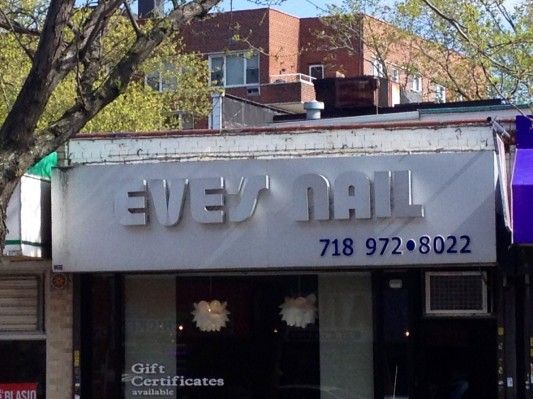 Yelp reviews for Eve Nail Salon (226 Church Ave) either love it or hate it. My babysitter had a 'hate it' experience, saying she was chastised for leaving a $5 tip on a $20 mani/pedi. That tip conversation negated any psychological benefit derived from the pampering, and she still thinks a $5 tip was sufficient.
I agree. I tipped $5 at Ava, the technicians seemed perfectly happy with the 25% tip. Google research shows people tip $3-$5 or 15%-20%. How much do you tip for a $20 nail service?
Fort Hamilton Parkway has two nail salons. Nails By Amy (2907 Ft Hamilton Pkwy) is my friend's favorite nail salon in all of Kensington. Yelps reviewers agree. "Make an appointment or you'll wait," one says, because Amy's is popular. Amy also has some of the best weekday prices: $17.99 for a mani/pedi on Tuesdays or Wednesdays and $19.99 for a gel manicure Tuesdays through Thursdays.
Snips and Clips (3015 Ft Hamilton Parkway) nestled next to Steeplechase has a sign in the window advertising manicures and pedicures, yet it's certainly more of a hair salon. Their manicurist works only on the weekends and the cost is $25. Make an appointment.
I haven't had a chance to visit Amazing Nail (415 Cortelyou Rd). Have you? Tell us about it in the comments. One Yelp reviewer said Pro Nail Salon (769 McDonald Ave) is worth a train-and-bus commute. Have you been there? Is it?
If you received a mani/pedi gift certificate for Mother's Day, which nail salon would you prefer and why? Tell us that, and how much you regularly tip in the comments.
Happy Mother's Day!