This Morning's Manhattan Bridge Rescue (VIDEO)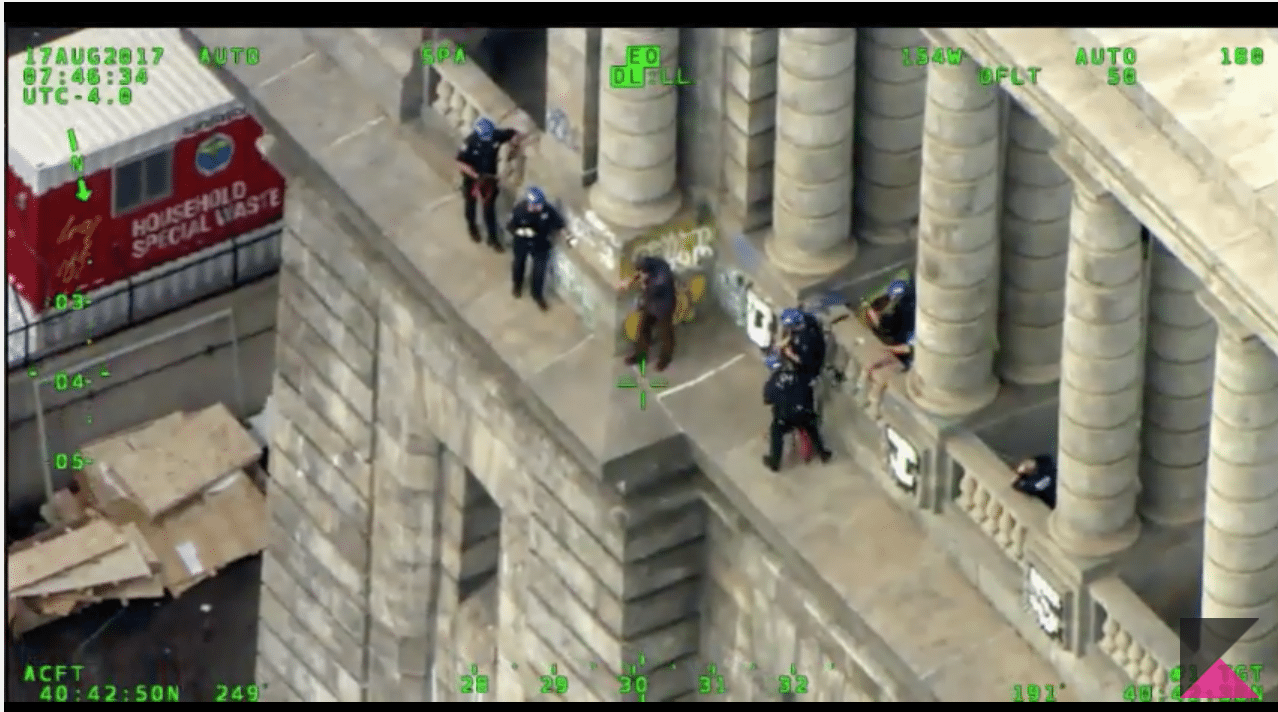 This morning, during early rush hour, police officers talked a man out of jumping off the Manhattan bridge.
NYPD Emergency Service Unit and Aviation Unit responded to a 911 call at 7:20 am of a man threatening to jump from the Manhattan-bound side of the lower level of the Manhattan Bridge.
PO Danny Edling, and PO Royston Charles  of the Aviation Unit were the first to spot the man. Detectives Joseph Conway, Robert McGee, Ryan Norman and Michael Cook from the Emergency Services Unit can be seen in the video above talking to the man and eventually grabbing him and taking him into custody.
The 29-year-old was taken to Bellevue Hospital for evaluation.
If you or someone you know needs help, call 1-800-273-8255 for the National Suicide Prevention Lifeline. You can also text HELLO to 741-741 for free, 24-hour support from the Crisis Text Line.