Morning Mug: Ttttttthhhhhhhhhhh…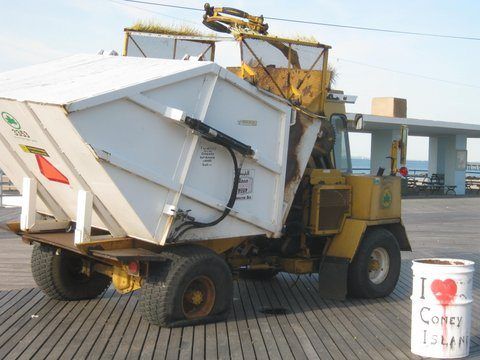 I like to think that the Riegelmann Boardwalk, after giving this truck a flat, is saying, "Yo, big truck, stop rolling over me — you're the reason they're turning me into concrete," but perhaps I anthropomorphize too freely.
From the photographer:
If a boardwalk nail can take down the strongest how can we mere mortals have a chance.
Photo by Allan Shweky.