Morning Mug: The Bay, 1974, Redux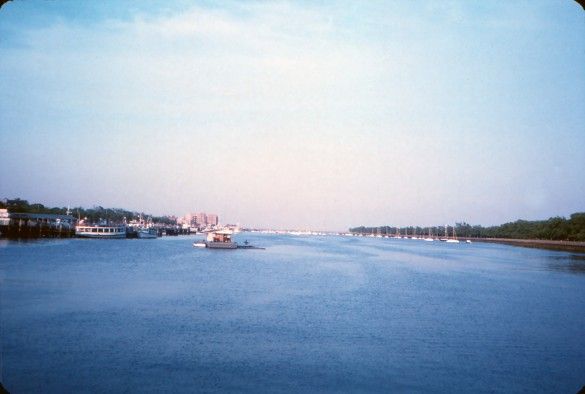 If you think you're experiencing déjà vu, you're not. Not really.
Some of you may recall the above photo from last Friday's puzzle. By the way, 2:41 — my new personal best. Only a second behind Chicken Underwear, who came in at 2:40.
In either event, the photographer felt that the details in the photo would be better appreciated in a somewhat larger resolution image, and who are we to argue (especially when our Morning Mug photo supply is running thin, hint-hint)? In fact, I heartily agree.
In fact, if I can finish the puzzle in less than three minutes, that's a good indication that the photo is more Morning Mug-worthy and less Puzzle-worthy.
My bad.
Photo by Andy Baum