Morning Mug: On A Clear Day, You Can See Staten Island…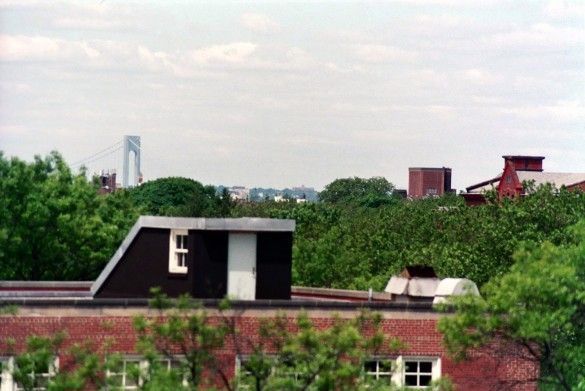 From the photographer:
POV is looking WNW from Nostrand Avenue between Avenue Z & Voorhies Avenue. In the foreground is the rooftop of PS 52. At frame right is Kings Bay Yeshiva (formerly PS 98 [prior to 1964]) located on Avenue Z and East 27th Street. In the background is the Verrazano Bridge and the Shore Acres/Rosebank section of Staten Island.
Photo by Andy Baum