Morning Mug: Coney Gets A New Coaster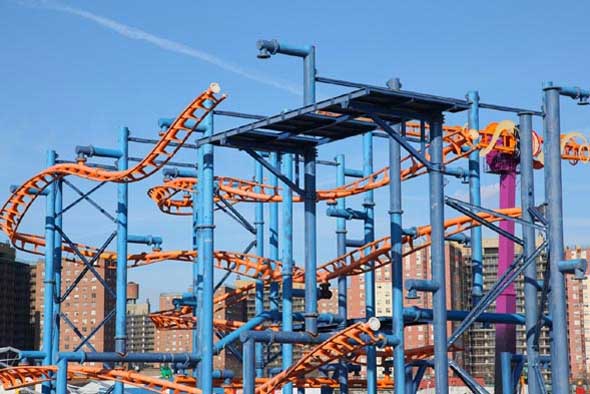 Here's a shot of the new Coney Island roller coaster, which we assume is the Soaring Eagle, at the upcoming Zamperla "Scream Zone" park.
The Soaring Eagle is one of two new coasters to sit on Zamperla's newest digs. It's described by the company as a flying coaster on which riders navigate the track in a nearly prone "superhero" flying position. Soaring Eagle uses a spiral lift system to climb 50 feet and reaches a top speed of 26 mph.
Your thoughts?
Photo by Phil/Knightmare6.