Morning Mug: A Place In The Sun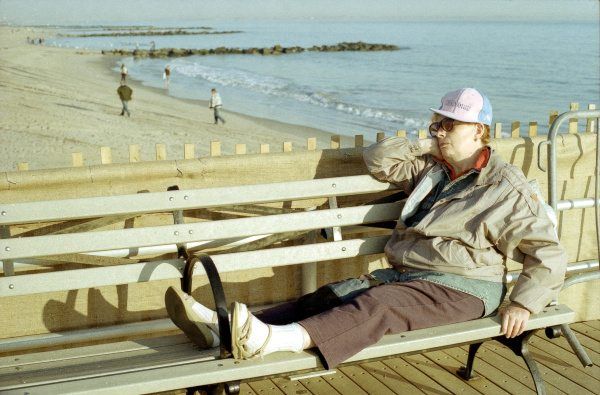 A snippet of a lovely email we received from a very talented Bath Beach-based photographer:
I shoot mainly in film, but I do scan and upload the negatives online. I'd like to submit this particular photo shot at Steeplechase Pier last November (11/08/2011).
Details: A woman napping at Steeplechase Pier. Kodak Gold 200. Canon A-1. Canon FD 50mm 1:1.4.
I cannot say enough nice things about his photos, and his ability to frame an image in his mind, and capture it so uniquely and beautifully.
Photo by David Tan. More of his incredible images can be seen here.