More Weekend Q Train Hassles, But At Least There's No Shuttle Bus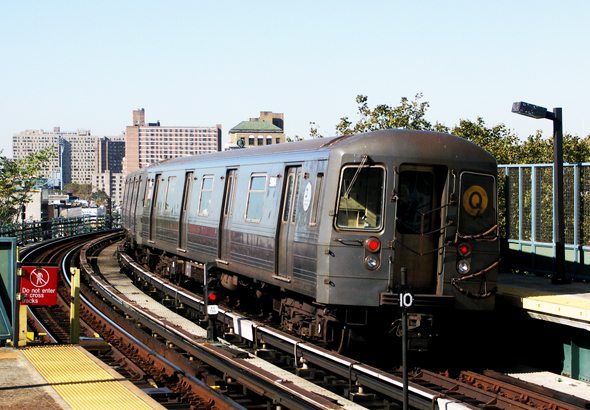 Another weekend, another bungled train ride to Manhattan.
Once again, there is no Q service in Manhattan itself. However, unlike previous weeks where Q service stopped at Prospect Park, forcing riders to switch to a shuttle bus to Atlantic Avenue, and then, finally, some other train… well, unlike those weeks, things are a little simpler.
Q trains will operate between Stillwell Avenue and DeKalb Avenue, allowing an easy transfer to the N and the R. The Q train will also hit the R tracks for a bit, stopping at Whitehall Station.
These changes take effect at midnight tonight, and end 5:00 a.m. Monday.