More Than A Bite Of The Day: Kumo Sushi's Lunch Bento Box
If you're looking for a ton of food around the neighborhood for not a ton of money, Kumo Sushi (1406 Cortelyou Rd. between Marlborough and Rugby) is a pretty good bet. Their tempura bento box lunch specials ($8.50) are served 11am-3:30pm, 7 days a week, and you get five pieces of veggie tempura plus the choice of super juicy chicken, or sweet shrimp.
The specials come with a California roll, salad with carrot ginger dressing, rice, miso soup, and Shumai with a really lovely texture.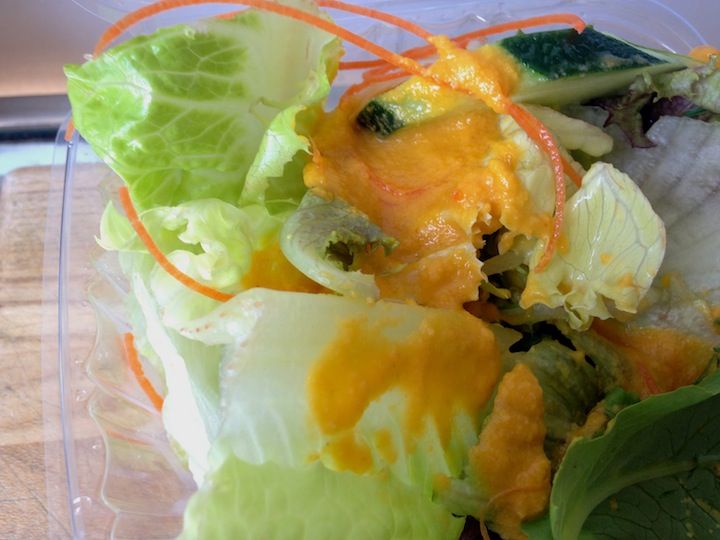 They also have sushi bar lunch specials starting at $8.50 (which includes five pieces of sushi chosen by the chef, a California roll, miso soup, and a salad, with prices going up from there), maki lunch specials starting at $8 (two rolls from their list plus miso soup and salad), and Katsu, teriyaki, and Beef Negimaki bento boxes each for $8.50.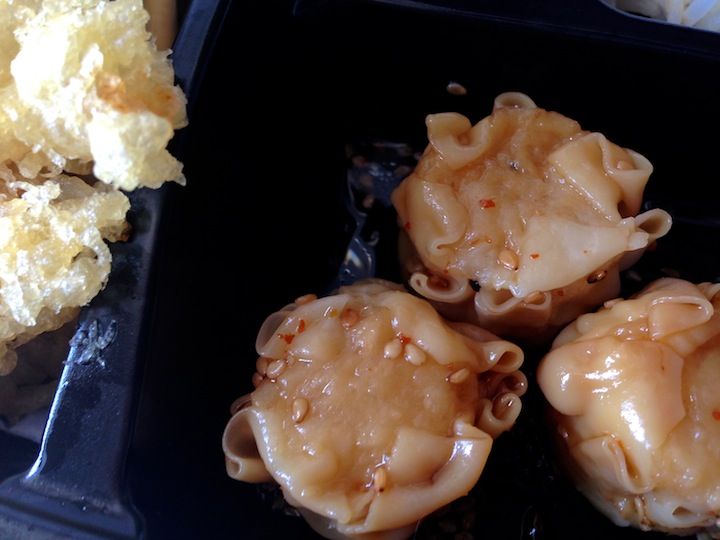 Other local spots like Sake and Sarku Japan have some intriguing lunch specials, too, but between price and variety, Kumo seems like it might just edge them all out. Anyone care to differ?