More Than 200,000 Immigrants In Central & Southern Brooklyn May Be Affected By Changes In Public Charge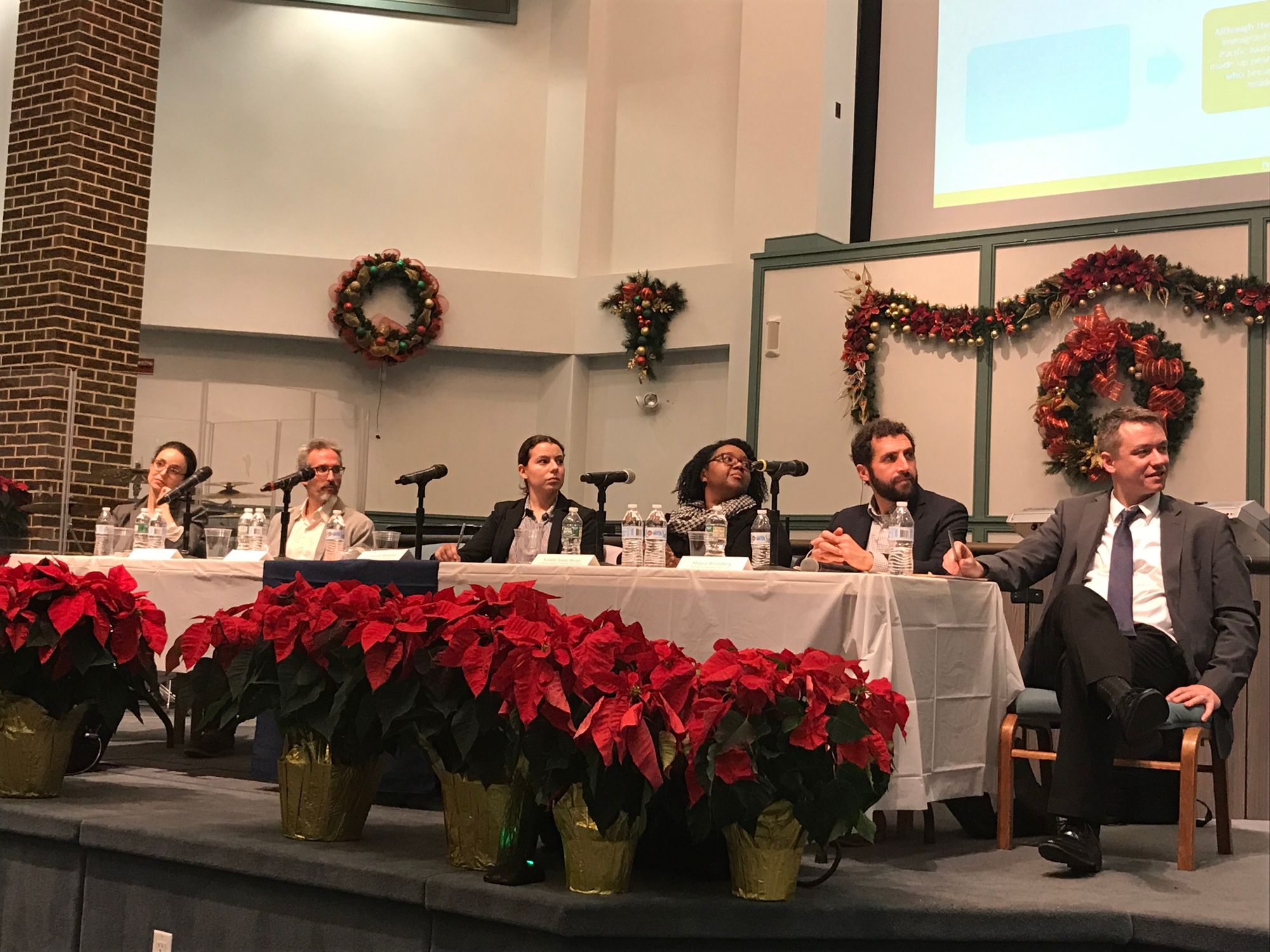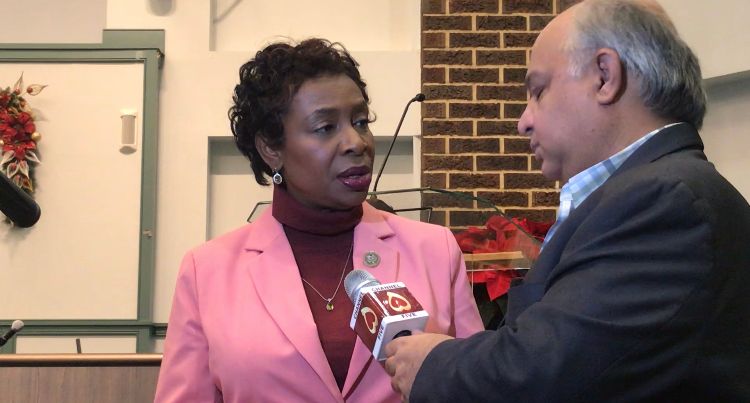 FLATBUSH – U.S. Congresswoman Yvette D. Clarke sponsored an information session in Flatbush Monday night to discuss the plan to change the definition of the "public charge", a White House proposal which could drastically impact residents of the 9th congressional district.
The forum, held at Lenox Road Baptist Church, was meant to demystify the new public charge proposal and encourage attendees to submit their comments opposing the plan before the December 10th deadline. Panel members, who consisted of immigration policy experts, attorneys and government employees, responded to questions submitted by audience members after a 40-minute presentation.
On October 10, the Department of Homeland Security (DHS) proposed a change to the 135-year-old rule that determines who is a public charge. According to the existing law, an immigrant seeking to enter the U.S. or applying for permanent status, such as a new Green Card, is a "public charge" if he or she will largely be dependent on government services.
The revision, DHS has proposed, would expand the scope of public services used to determine whether an applicant is a public charge. The change would make it more difficult for low-income applicants to obtain lawful immigration status in the U.S.
Currently, there are two programs that make someone susceptible to being a public charge. They include 1. applicants receiving at least half of their income from a cash assistance program and those receiving government assistance in an institutionalized long-term healthcare — nursing home residents qualify.
DHS is looking to include the following programs to determine whether or not an applicant is a public charge:
Housing assistance (including public housing and Section 8)
Non-emergent Medicaid
Supplemental Nutrition Assitance Plan (SNAP) recipients
Medicaid-part D, a low-income healthcare subsidy
So far, certain lawmakers in Congress have retaliated with bill proposals prohibiting federal funds to implement the proposed rule change. Clarke is a co-sponsor and the decision to hold the community roundtable comes at a time when immigrants are avoiding health coverage and other supplemental income services for fear of being deported.
Congressional district 9 with its large immigrant population is particularly vulnerable. In October, the mayor announced nearly 475,000 New Yorkers could be affected by the new public charge revision, more than half of which live in the 9th congressional district. The district includes parts of Crown Heights, East Flatbush, Ditmas Park, Park Slope, Marine Park, Gerritsen Beach Flatbush, Midwood and Flatlands, and nearly 300,000 of its 750,000 residents, are foreign-born.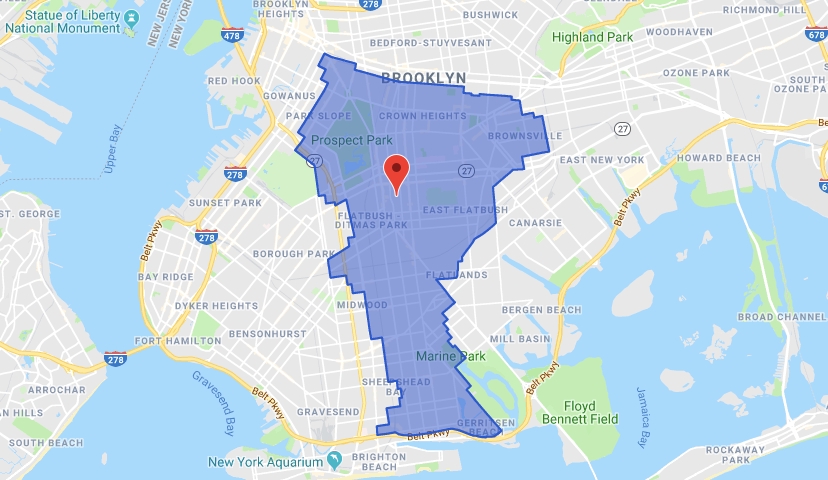 Panelists stressed the importance of accurate information about the public charge as it stands and what residents can expect should the new proposal to change the public charge move forward.
"It is very important to note that public charges do not apply for people who already are Green Card holders and are in the process of naturalizing to become U.S. citizens," said Max Hadler Director of Health Policy at the New York Immigration Coalition.
Those who enter the use seeking asylum from a humanitarian crisis are also not subject to the rules of the public charge.
However, here's an instance where a public charge could impact existing Green Card holders: If you travel outside of the U.S. and extend trips past six months, and you end up in a situation where you need to reapply for your Green Card, the public charge rule would apply to your application.
Along with the public charge updates, panelists said the government will consider the applicants' full profile.  According to Advocacy Director of UndocuBlack Network, Patrice Lawrence, age, socio-economic status, and education are considered into whether or not the government will reject applicants applying for legal status.
Applicants between the ages of 18 and 60 are less vulnerable to the proposed public charge changes. Also, a favorable DHS profile would mean residents are 250% above the poverty line, which means a household of four would need to earn more than $62,000 to meet the threshold.
More than 15 percent of residents in congressional district 9 fall beneath the U.S. poverty line, and median household income is just above $57,000 according to census data estimate for 2017. "Not many of us make that much money," Lawrence said.
Panelists advised applicants to keep and continue to apply for government benefits and post their comments against speaking out against the proposal. Here's why.
It's a long and tedious road to change the public charge rule. So far, the government has received over 100,000 comments during the two months of the public comment period. DHS is required to review and respond to every comment, a process that could take months. Even after that, immigration lawyers are prepared to challenge the public comment process on behalf of individuals that did not receive a response to their specific question. The "stall-tactic," which could include a lawsuit could last longer than the administration who presented the proposal said Chris Keely, director of New York Health and Hospitals.
Panelists also warned against the dangers of getting help from bad actors who prey on those desperate for immigration help. The advice: 1. Make sure to get people's first and last names of those who claim they are legal service providers. 2. Use New York City services here to find an attorney here.
"Not only are our folks being challenged by their own government, but there are those in our community who seek to exploit the anxiety that many are under and provide false services int he hopes of gaming the system," said Clarke.
Anyone can post a comment before the December 10 deadline. Those interested can do so here, here and even here.