More Summer Movies: Brooklyn Bridge Park, Prospect Park, Washington Park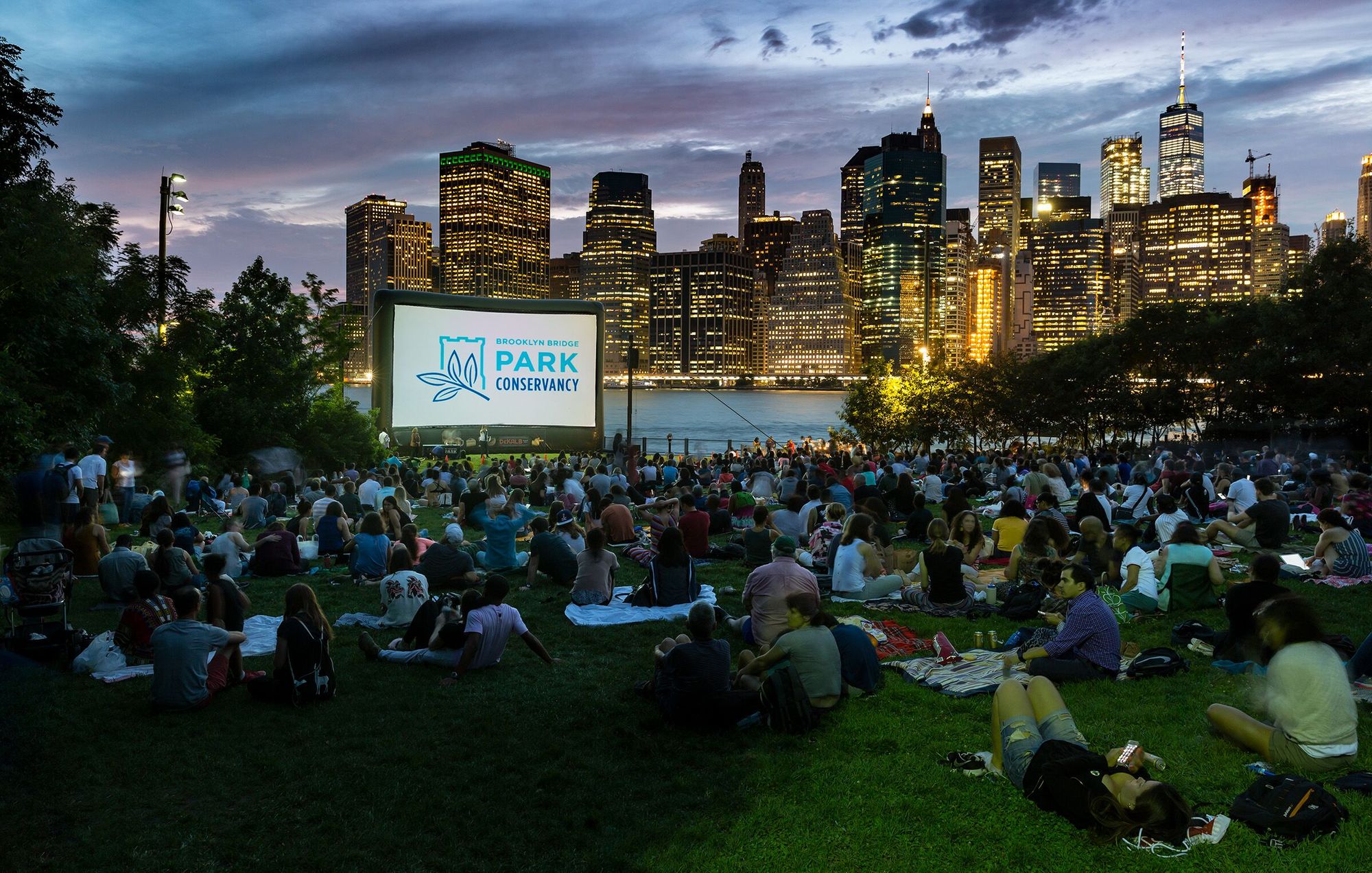 DUMBO/PARK SLOPE – Last week we mentioned two upcoming free outdoor movie events in Bed-Stuy and Coney Island. With the mercury continuing to rise, there are even more opportunities to get outside and enjoy some free summer flicks.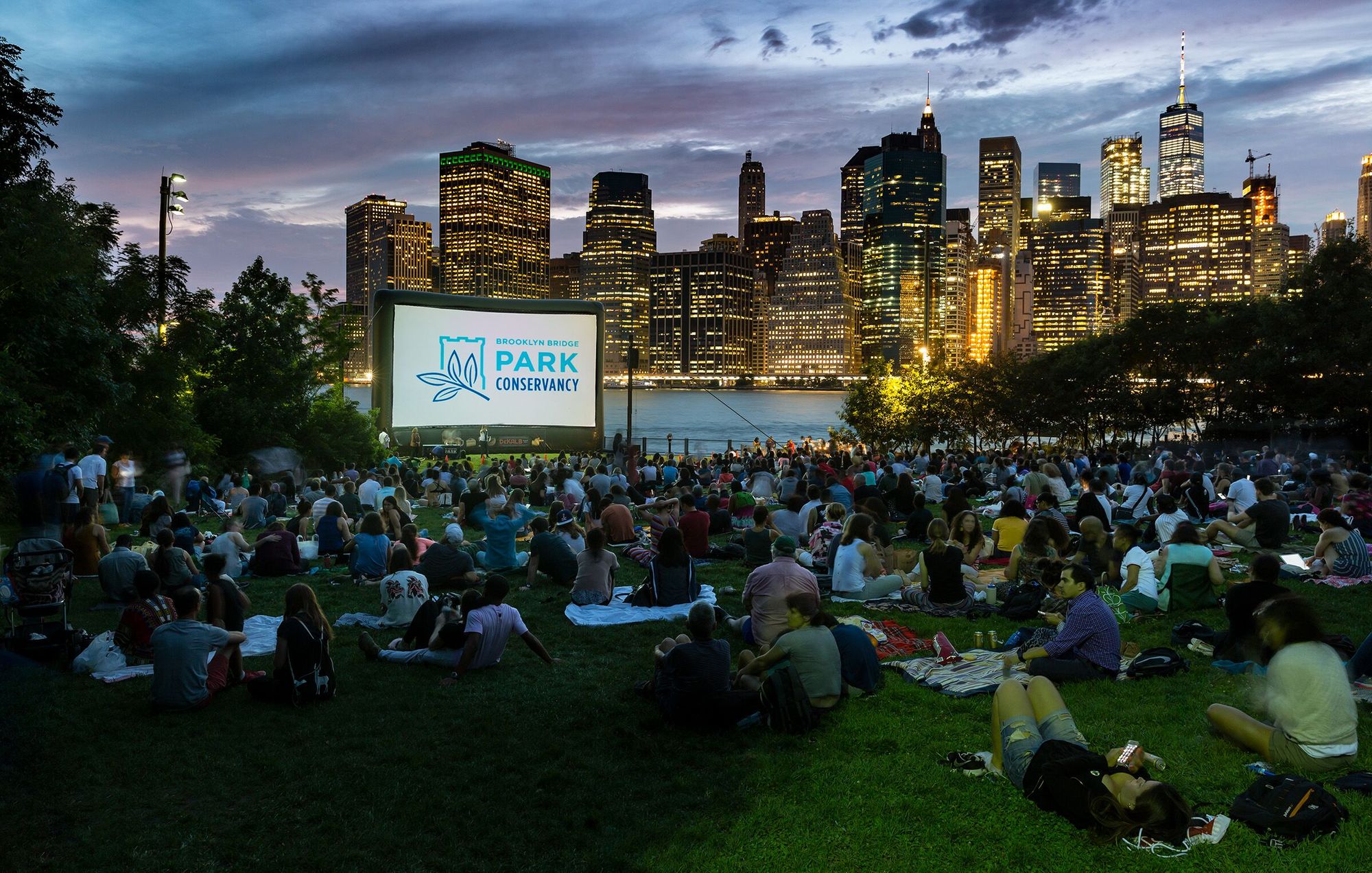 Brooklyn Bridge Park kicked off its 20th season of Movies with a View last week. The eight-week series offers film screenings with views of the NYC skyline. The theme for this year's series, "Better the Second Time Around," will feature popular movies shown over the program's two decades.
Movies with a View takes place Thursday evenings on Pier 1 at Brooklyn Bridge Park. See the schedule below.
July 11 – Pariah
July 18 – Girlfight
July 25 – It Happened One Night
August 1 – Crooklyn
August 8 – The Big Lebowski
August 15 – An American Tail
August 22 – Selma
August 29 – Public Vote (The Adventures of Priscilla: Queen of the Desert, Groundhog Day, Willy Wonka & The Chocolate Factory). Click here to vote.
Doors open at 6pm and films start at sundown (between 8pm to 9pm). Prior to the featured movie, a short film curated by BAM Cinématek will be shown and a DJ will entertain the crowd. Learn more about Brooklyn Bridge Park's Movies with a View at brooklynbridgepark.org.
Over at Prospect Park, movie-lovers can check out the Summer Movies Under the Stars series on three Wednesday evenings starting this week, July 17. This year's series celebrates women's voices in film by showcasing three crowd-pleasers that focus on "bravery, love and expanding horizons," according to Prospect Park Alliance. Check out the schedule below.
July 17 – Brave (co-written and co-directed by Brenda Chapman)
July 24 – Love and Basketball (written and directed by Gina Prince-Bythewood)
July 31 – Babe: Pig in the City (co-written by Judy Morris)
Now in its third year, Movies Under the Stars takes place at Prospect Park's Long Meadow with live entertainment prior to the screenings starting at 7pm. Movies begin at dusk. Learn more and RSVP at prospectpark.org.
And on Friday, July 19, the Park Slope Civic Council and Art Slope present Shorts in the Slope, a short film program including: Coffee and a Donut by Cary Patrick Martin; Shape Changer by Jen Lee; Featuring Philip Carlson – On Behalf of Talent by Christopher Ming Ryan; as well as other award-winning local shorts.
Bring a blanket or a lawn chair to Washington Park, behind the Old Stone House (336 3rd Street), and enjoy the Brooklyn-produced short films. Screening begins at 8:30pm. Learn more at theoldstonehouse.org.