More Public Garbage Pickups Coming To Sheepshead Bay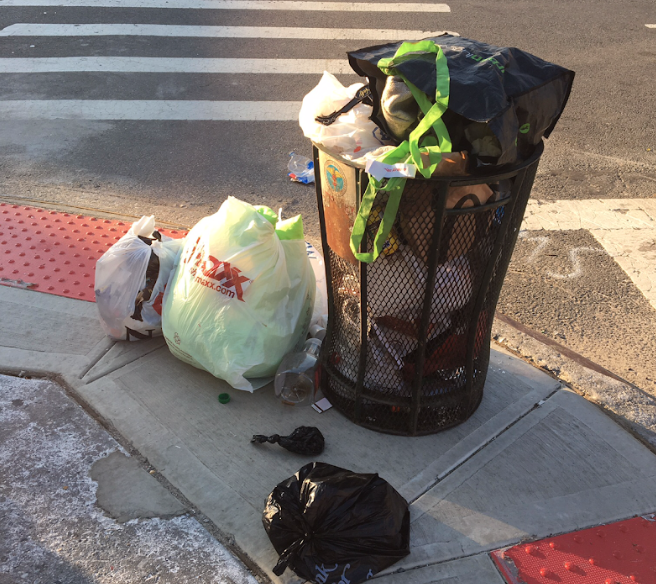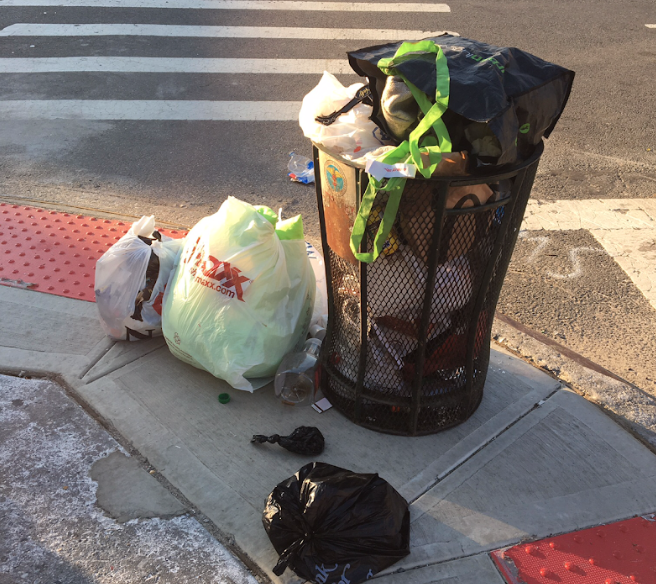 SHEEPSHEAD BAY – All commercial corridors in District 48 will receive increased trash collections seven days a week, up from the three to five days a week pick-ups, starting later this month.
"No New York City community should be scattered with litter and garbage all over the streets," Council Member Deutsch said.
"The City holds residents responsible for a wrapper or coffee cup on the sidewalk in front of their home, and they should be held to the same standard of cleanliness on public sidewalks."
The commercial corridors where public trash will be picked up every day include Avenue M, Kings Highway, Avenue U, Sheepshead Bay Road, and Brighton Beach Avenue. Before this increase– that's slated to begin in the upcoming weeks– trash was picked up five days a week in Kings Highway; three days a week in Avenue U, Avenue M and Neptune Avenue; and six to seven days a week in Brighton Beach Avenue.
The Department of Sanitation will also be collecting dumped trash and litter from under train trestles and areas with heavy foot traffic (Emmons Avenue, Kings Highway, East 15th Street). This "patrolling" is set to happen three days a week, Deutsch says.
These changes are expected to last the 2019 fiscal year (as they had to be approved in the budget). After the year is over, Deutsch will continue to make these changes permanent.
"I am a neat freak. I like when my district is clean," Deutsch told Bklyner. "I have been fighting for this for quite a while now. It's a step in the right direction."
Deutsch, a member of the Sanitation Committee and the Budget Negotiation Team, has been speaking to business owners and members of this community to tackle the overflowing garbage issue. Now that pick-ups are seven days a week, Deutsch's office is doing an educational outreach where he will continue to visit business owners and residents to make sure they keep their store and home fronts clean.
"There shouldn't be any overgrown weed or illegal dumping," Deutsch said. "The Sanitation Department is also working with us to catch illegal dumpers."
The chair of Community Board 15, Theresa Scavo, is very excited about these new changes. "Bravo!" she told Bklyner.
"Our commercial avenues have been overflowing with trash on every corner for years," she said. "The Community Board receives complaints every day about trash receptacles teeming. During the summer there are odors and flies attracted to the trash. Hopefully, our commercial streets will look cleaner and our residents will feel more comfortable walking near a corner."
According to Deutsch making this happen was a team effort. "If we all work together, we can make a difference."
"At the end of the day, the City needs to set a good example for people. If we do our job and pick up the trash timely, it's easier for you to do your job and pick up the scraps of paper in front of your home," Deutsch said. "Clean streets are safe streets."