More Filming on Ditmas Avenue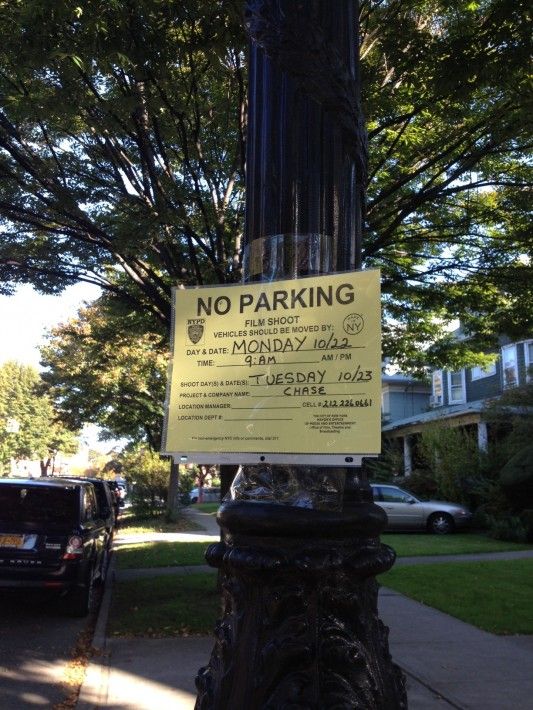 There's more filming going on in the neighborhood. This sign for what appears to be a Chase commercial was spotted earlier this morning, but lots of cars still need to be moved. It looks like filming will be happening on Ditmas Avenue and East 17th Street between Dorchester Road as well as Ditmas Avenue between East 16th and East 18th Streets at least.
The towing hasn't started yet, so if you're parked nearby, quickly check and make sure you won't find yourself in trouble.
For residents nearby, how much notice of filming was there? The neighbor who sent in this picture says she didn't see the signs on Friday. That seems like a bit less notice than normally given.