More Details About Dead Body Found In Mill Basin, In Waters Behind Kings Plaza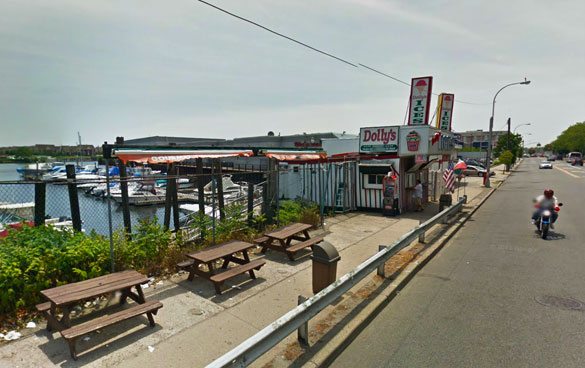 New details have surfaced about the dead body found floating in Mill Basin's waters yesterday, behind Kings Plaza.
DNAinfo reports:
Albert Gindi, 19, said he made the grim discovery while taking a break from his job at Paramount Decorators, in the strip mall abutting the marina.
"At first I saw the sneakers and that was pretty rough," he told DNAinfo.com New York. "And then I see a belly. When I looked closer it looked like there was no head, so it's probably like a mannequin, I thought.
"And then I'm getting closer and I see the head…after that I called 911. I was freaking out."
The body was "not in the best shape," according to police. Harbor Police pulled the woman in from one of the marina's docks, eventually strapping her to a rescue board for removal.
Gindi said the woman had short hair, was wearing a brown hooded sweatshirt, and jeans.
The body was found in the marina behind the strip mall, Kings Plaza and Dolly's Ices shop – Avenue U near East 57th Street – at approximately 3:20 p.m. Her identity remains unknown.