More Car Vandalism Reported In The Neighborhood
We've had numerous problems with car vandalism in the community, and, after writing about smashed windows throughout the area in July, a couple neighbors reached out to us about recent incidents on Albemarle and Rugby Roads.
Kevin sent us the above photo of a car that was vandalized on Albemarle Road, near Marlborough Road, over the weekend, and Amit sent us the photo below of  a vehicle with a broken window on Rugby Road, between Beverley and Cortelyou Roads, last week.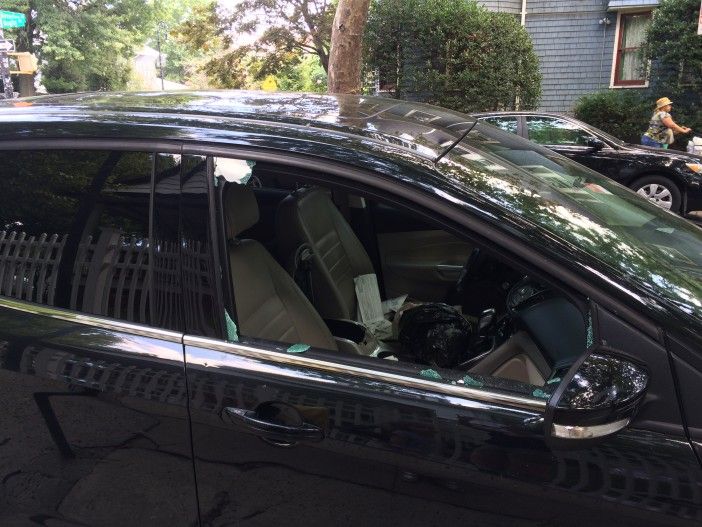 We're not sure about these specific instances, but many of the recent cases of vandalism have not involved anything being stolen from the cars.
Have you had problems with your car windows being broken? Where has it occurred, and has anything been stolen? Let us know in the comments below, or email us at editor@ditmasparkcorner.com.