"Moonstruck" Filming This Weekend North Of Beverley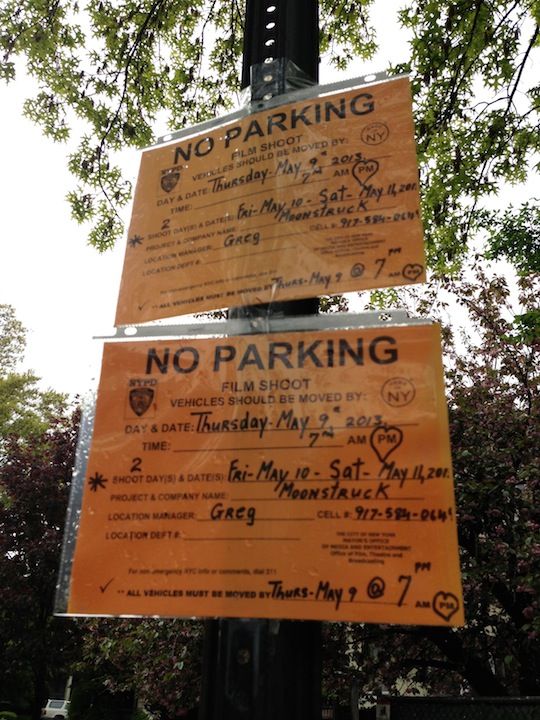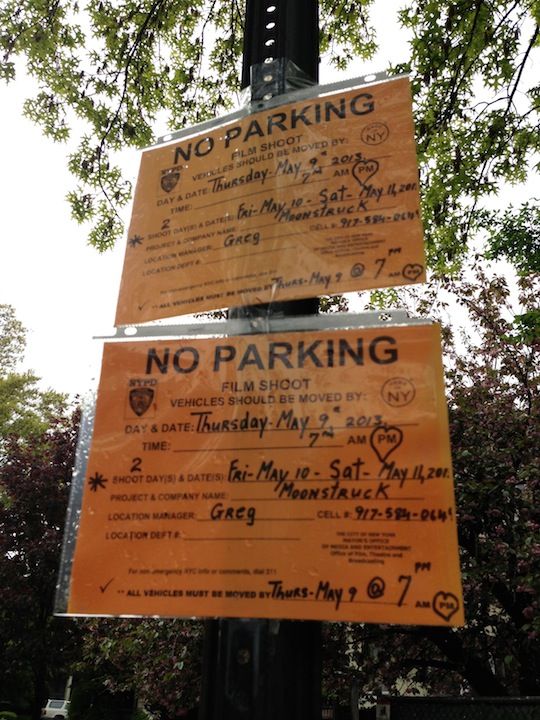 We spotted these signs on Beverley from Westminster to Marlborough, as well as on each block just north of Beverley. We're trying to find out if this is a remake of the 1987 classic, and wonder who would be playing Loretta and Ronny. Either way, the "PM" hearts are a nice touch.
Shoot days are Friday, May 10, and Saturday, May 11. Residents should make sure to move their cars by 7pm tomorrow night.