Moon Festival To Kick Off At Leif Ericson Park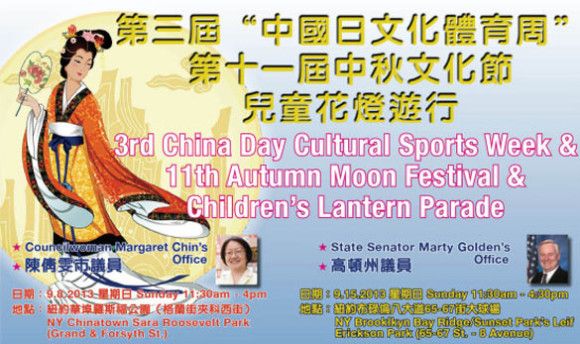 Food, song and dance are coming to Leif Ericson Park (65-67 Street, 8th Avenue) as part of the 3rd annual China Day Cultural Sports Week and 11th annual Autumn Moon Festival and Children's Lantern Parade. The event is taking place on Sunday, September 15, between 11:30 a.m. and 4:30 p.m. and is being held to celebrate the and promote the culture of the Moon Festival, a traditional harvest festival popular in Chinese and Vietnamese cultures.
The festival features elaborate colored lanterns, street dancing, bands performing modern and classic music, calligraphy, festival snacks and community information.
State Senator Marty Golden will be present at the event.