After Months Of Uncertainty, Lease At 966 Fulton Street Is Signed & Community Institution Stays Put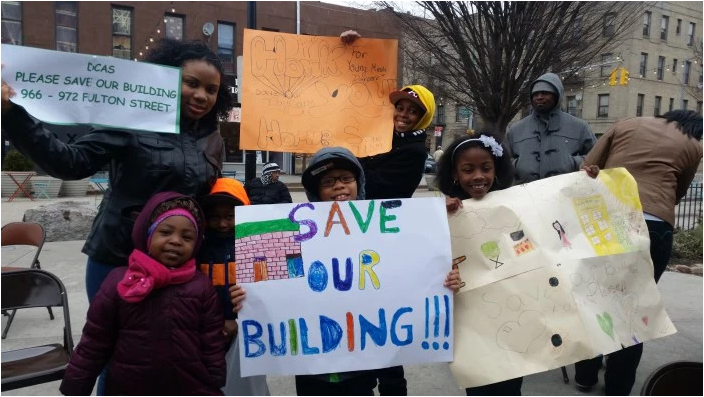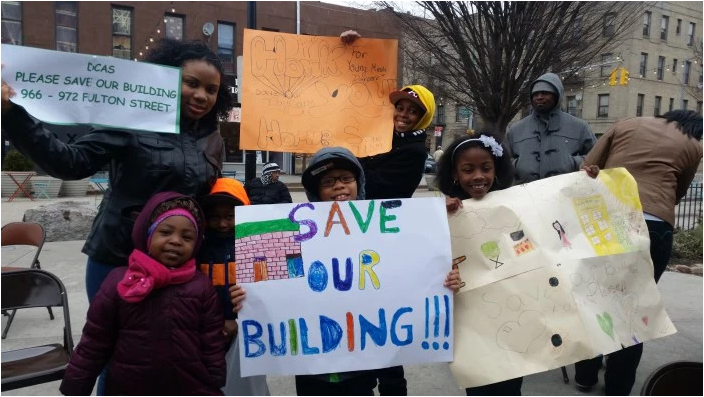 The lease for 966-972 Fulton Street, which houses the Young Minds Day Care and Grace Agard Harewood Senior Center, has finally been signed after months of uncertainty about the fate of the privately owned building.
New York City Councilmember Laurie Cumbo announced the lease signing at a press conference Friday morning outside the building, the Brooklyn Reader reported.
The City of New York is the leasee and also helps to fund the Fort Greene Council, which has operated the senior center and day care program at 966-972 Fulton Street for over 40 years. The lease on the building reportedly expired in early 2015, and the City was renting the space on a month to month basis.
"For the past two years, Cumbo…along with Fort Greene…Council's Executive Director Claudette Macey, have lobbied the city, state and federal governments for help in the fight to save the senior center which, for the past 40 years, has served as a safe haven and recreational meeting place for hundreds of local area seniors; a dependable and affordable daycare center for dozens of local tots; and a place where people of all ages could participate in a special jazz program."  — Brooklyn Reader
Cumbo was joined Friday by a number of public officials, including Public Advocate Letitia James, Brooklyn Borough President Eric Adams, Congressman Hakeem Jeffries, State Assemblyman Walter Mosley, NYC Comptroller Scott Stringer, and State Senator Velmanette Montgomery, the Reader reported.
They celebrated the fact that the City was able to reach an agreement with the building owner, PV Associates, despite the enormous real estate pressures in the area. Friday's news comes after months of protests and rallies by parents, seniors, children, concerned neighbors and local officials, who pressed the City to find a way to renew the lease.
No information was available at publication about the actual terms of the renewal. According to an article last year in the Brooklyn Paper, PV Associates receives around $530,000 annually from the City for the Fulton Street property.
But for now, local seniors and children have a place to call their own.
"I'm a single parent and have had dinners with the seniors here and our children perform for the seniors here," Marcia Edwards told Fort Greene Focus last year.
Edwards noted that four generations of her family have been a part of both centers at 966 Fulton Street. "We're a community. We're a family."